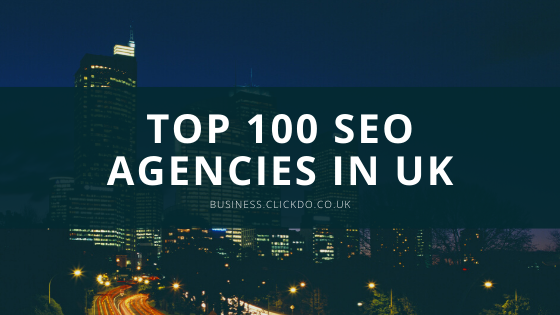 There are many SEO agencies in the UK and some of the local SEO companies were founded by SEO consultants who started as freelancers.
If you read about Fernando Raymond and his story on the London economics, you can see how he started ClickDo as a one-man freelance SEO consultant and grew it to the top SEO agency in London.
He has got into SEO after reading an article about rising industries in the United Kingdom.
He says he wanted to see the booming markets and search engine optimization was highly in demand by local; business owners.
So, he has decided to learn it all about SEO and help local business owners. He ranks #1 on Google for "seo consultant London" and you can check it online now.
In this guide we will share with you the top 100 SEO professionals you can hire for SEO consultancy.
Many of them as highly rated SEO agencies and some of the companies are large scale firms and some are less than 10 staff or ran by few SEO consultants.
We will explain to you from who to, whom to hire and why you should hire an agency or a consultant by end of this.
Ideally you can shop around for all 100 if you have some time. Call each agency or email and request for SEO audit/quote. At least do it from top 10 companies that ranks on the first page of Google for the keywords like "seo agencies london", "seo consultants london" or "seo companies London"
The SEO provider must be able to rank higher on Google before they can help you with ranking your business websites higher on Google. 
Who is an SEO Consultant?   
What can make a virtually unknown website get a top ranking on Google? Or in simpler terms, what makes one site get ranked at the top and another at the bottom?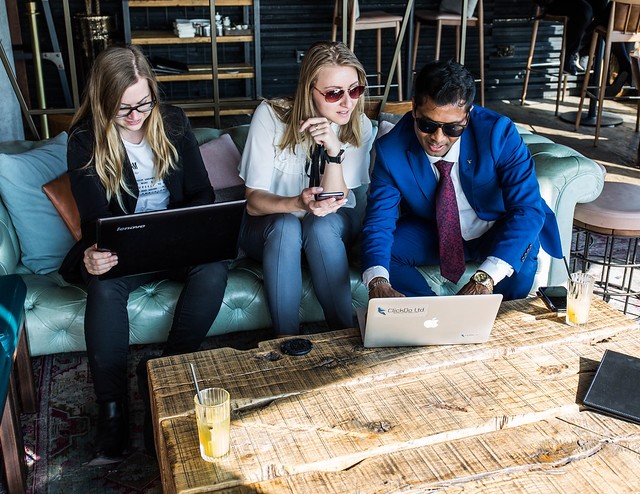 Well, it all has to do with SEO. SEO means search engine optimization.
Google, Yahoo and Bing are the major search engines that billions of people across the world rely on. Google doesn't know you; Google doesn't know your business. Instead, Google relies on a special algorithm to rank and decide what site deserves a top spot.
The work of an SEO consultant is to optimize, tweak, and polish your site to make it as compatible with the algorithm as possible.
It is not enough to have a business website; there are millions of those on the internet.
The crucial thing is to make your site standout from the rest. SEO consultants offer guidance and expert advice to business owners looking to get higher ranking and more traffic to their website.
Most business owners lack the IT skills to tell how a good website should look like.
They thus spend huge amounts of money on web design, only to be left with a redundant site that doesn't get ranked on the first page of Google, or even maintain a top spot for long.
How can SEO specialists help your business? 
Do you ever think that spending money on SEO services is wastage? Then you need to read this entire guide. SEO specialists add a lot of value to your business website.
To begin with, having a highly ranked website means more traffic. The more the traffic, the higher your chances of finding prospective buyers and customers. For instance, take the dental industry in the UK as an example. A person experiencing severe tooth ache or in need of dental services in London is likely to conduct a quick search online.
He/she's more likely to click on the first 2 or 3 results, as they seek for the dental clinic located nearest to them, offering the best services and rates, etc. Woe unto you if your dental clinic doesn't have an online presence or is at the 2nd, 3rd page of Google.
Only an SEO specialist can help your business site attain that top spot on the major search engines. Another thing you should know about SEO specialists is that they help in improving your brand awareness.
Small business that are looking for local and international brand awareness can count on SEO skills and tricks to attain that. When customers and visitors to your site see your website ranked at the top, they respect your brand and develop more trust.
Your brand is perceived as more trustworthy and authoritative when it appears at the top of Google, Bing, and Yahoo search engines.
Another benefit of hiring an SEO specialist is that they help make your website more user friendly. We live in an age where more people access the internet using mobile phones and other handheld devices. Mobile friendly websites are more likely to give visitors a more enjoyable experience.
A mobile friendly website means that the visitor stays longer at the site, bounce rate is reduced while the conversion rates go up. SEO specialists employ a myriad of tricks and skills to help make your site as user friendly as possible.
Being ranked at the top helps bring in new customers. Research has shown that businesses that have optimized their sites for SEO tend to grow twice as fast as those that haven't. This is because an optimized site will bring in serious customers who're looking for information, answers, and solutions. These are visitors who're actively looking for your services or products.
Lastly, optimizing your site for SEO gives you an advantage over competitors. There are numerous businesses in the same industry as yours, offering the same services or product, sometimes at even half the price you are charging. But what matters is who's sitting at the top of the search engines. Remember, having a good service or product matters little if you aren't appearing on the first page of Google. SEO specialists help optimize your site for local searches.
If you haven't had an SEO specialist optimize your site for search engines, then you shouldn't wonder why your competitors are outdoing you. 
Why hiring an SEO Expert is important?
Only an SEO expert has the expertise and skills to optimize your website. This is because some of the tactics used are technical while others need pure experience. Mind you, SEO tactics keep evolving and you must adapt in order to stay abreast with everything. For instance, keyword density was the Holy Grail that worked magic some years back. Google raised the bar afterwards after some SEO specialists started stuffing keywords in excess, with little informative content.
Other tactics that have emerged over time include backlinking, use of blogs, mobile friendly websites, and so on.
An SEO specialist will;
Bringing professionalism and expert advice to your business website
Help you get a top spot on major search engines
Help in tweaking your site to make it more user friendly
Help you rope in new customers
Help in optimizing your site for local searches.
Help in building and sustaining brand visibility, loyalty
When all the above objectives are achieved, your profits will go up.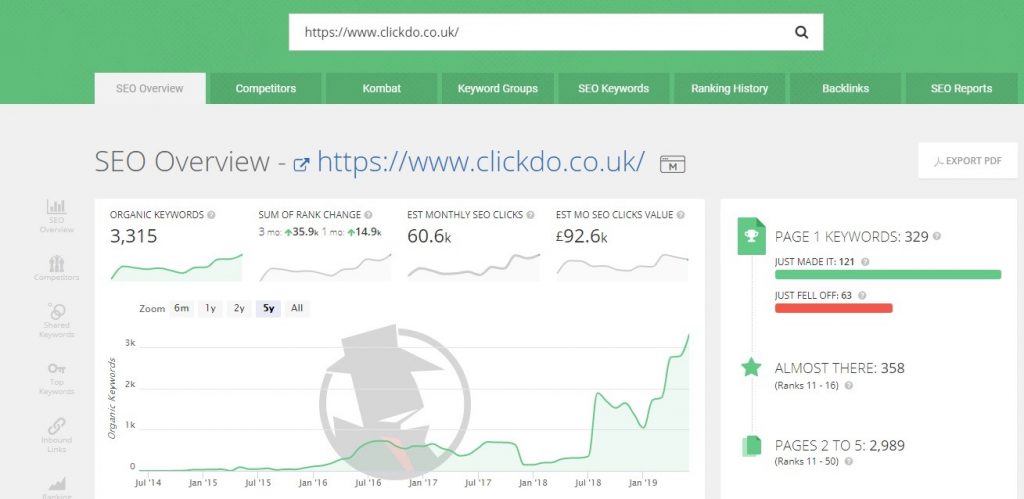 Top 100 UK SEO Agencies
Now, let's get to the main issue of the day. What did we consider/look out for when picking the top 100 SEO agencies or consultants in the country?
To begin with, it's worth clarifying that much as the digital marketing industry in the UK is thriving, there are few solid statistics and figures. Thus, we looked at the SEO agencies and tops consultant's online presence, experience, specialty, and client base.
Online presence; does the SEO agency/consultant have a highly visible online presence, do they post frequent content on their online pages? Are they available on the first page of Google and other search engines? Some SEO consultants last updated their sites and blogs 2 years ago. But the leading SEO consultants all update their sites, blog sites, and social media platforms at least once a week. This was the first thing we looked at.
Experience; how long has the consultant been operating? A consultant who started off five years ago is clearly more knowledgeable on SEO than one who came in two years ago.  Like we mentioned, SEO tactics have been evolving over the years; we therefore deemed consultants who have been there for longer to be more advantaged.
Specialty: some SEO consultants in the UK have limited their services to specific niches. Others have found their way into multiples niches. Every businessman desire to see their business grow. A good SEO consultant ought to be able to traverse all niches, from real estate to dentistry, finance, health, and so on.
Client base; some of the most common businesses in the UK revolve around food, fashion, and entertainment. Restaurants, dental clinics, waste removal companies, clothing and design stores, entertainment joints; a good SEO consultant should have experience working with all these businesses. As such, you're rest assured that any advice you're getting is derived from experience.