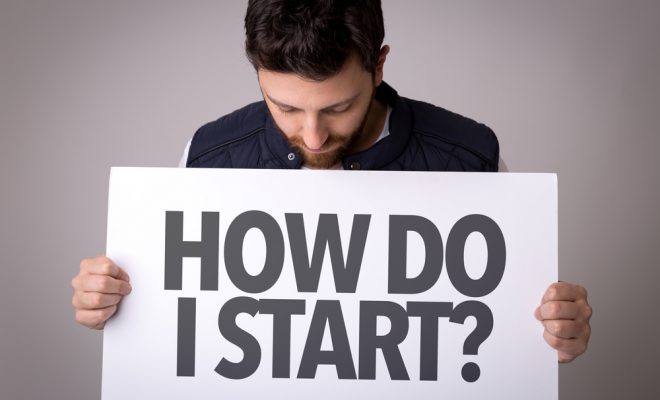 Business Strategies
How to Start A Business In The UK (10 Steps to Starting & Build A Company)
By
|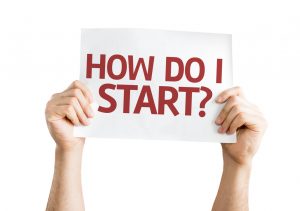 The world is changing rapidly and so are many businesses. Technology and the pandemic have impacted consumer behaviour so that companies were forced to reinvent themselves.
One constant pillar standing strong in the business world is the internet. Many businesses would probably not exist nowadays without it. Many had to adapt to the shift online and offer their services via a website or online platform.
If you are considering to start a business, it is highly advisable to also create a business website for it, because only local footfall will certainly not bring the revenue you would want. And even local customers would perhaps only find you via a search engine.
So, before we delve into the subject of starting a business in general, let's familiarise ourselves with everything around your business set up online as a vital part of starting any business.
You can learn how to start a business website in the ultimate guide to build a website.
Any business website should also have a blog about their products or services they offer and tips and news around them. So here are some useful guides about starting a personal or business blog:
Ok, now we're ready to move to the next step of understanding the difference between an online business and a standard business.
What is a Business vs. an Online Business? 
An online business also referred to as e-business, refers to any kind of business activity conducted over the internet/online alone. Meaning most of your business activities are executed via an e-commerce shop or website. This includes selling your services online, promoting your brand on the internet, replying to customer queries online etc. A traditional business has customers using their services or purchasing their products through their physical presence in the form of a shop, studio, salon, practice or office.
One of the most distinguishing features of an online business compared to a traditional brick-and-mortar business, is that you can start it with very little funding or investment. For a traditional business you have to acquire a property or rent one and set it up with furniture and equipment. For an online business all you need is a website which you have to pay for by purchasing the domain and web hosting. It will be your online property acting as your shop.
SeekaHost, a leading web services company in the UK, offers domains name registration, expired domain auctions, web hosting services for start-ups and small businesses and digital marketing training via the SeekaHost University. And it now offers a unique Blog Hosting Control Panel that enables everyone to launch their website in less than a minute!
In 2016, the total sales of goods and services transacted online stood at around £484 billion. Today, that number has risen by double digits as more and more online entrepreneurs venture into this sector. While running a brick and mortar business has its advantages such as direct customer interaction, the advantages of an online business such as lower maintenance cost, lead to increasingly more businesses moving online as the recent purchase of Debenhams by online retailer Boohoo shows.
What are the Advantages of having a Business Website?
Having a business website helps with the marketing through low-priced ads on Facebook, Google and other websites relevant to your business as well as getting it listed on business directories online.
Running your business  mainly via your website allows you to work from home mostly so you're saving travel cost, commuting time and you're also contributing to the protection of the environment.
Your work-life balance may be better as you can spend more time with your family and manage your business more flexibly via the website.
Why Start A Business in the UK?
We have already covered some benefits of starting an online business rather than a brick and mortar business. But one thing that is clear is that, no matter what kind of enterprise you establish, a business website is a must. Often, people start a business as a side hustle to augment their main jobs. They may start with a blog to share their expertise for example. This can lead to a website generating thousands or even millions in revenue after it takes off. If you have spotted a business opportunity and want to pursue it fulltime, you should first of all be passionate about it. But before you go for it, make sure you bare these facts in mind:
Think about these quick facts for a moment
As the world eagerly anticipates the launch of 5G technology, it is estimated that this will change the world; we'll know internet connectivity in ways one would never have imagined.
According to NASDAQ estimates, 95% of all purchases will be transacted via e-commerce by the year 2040.
About 52% of British workers aren't happy with their current pay.
Being employed in a job that may not be as fulfilling as one hoped, can be depressing. The truth of the matter is that you're better off running or owning your own business than being employed, if you are unhappy in your job or role and feel it is time for something new.
If you've ever toyed with the idea of starting a new business in the UK, this guide is for you.  It will take you through the essential steps of, not just starting your own business, but also using online marketing to give it an edge of competitors.
Around 5.6 million new start-ups were birthed in 2018. The number keeps growing as more and more people opt to become self employed. Starting a business in the UK requires passion, patience, and perseverance.
But with the advent of technology and digital and social media marketing, you have a huge advantage at your disposal.
You can read the 11 Ways To Create A Self-Sufficient Business That Runs Without Making The Owner A Slave To It first followed by this list of the top 100 online business ideas you can start in 2021, with little or no money to get inspired.
Think about this before starting a Business in the UK
90% of UK households have access to the internet. Broadband is especially popular in most homesteads.
There are over 45 million social media users in the UK. The number of online shoppers has increased by 4 times over the last 9 years.
Clearly, you can use online marketing to promote and take your business closer to the people.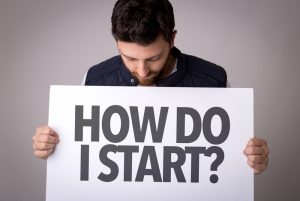 How to Start a UK Business?
Here are 10 Easy Steps to Start your own Business in the UK
1. Planning is King
Top on your to-do list is planning. If you fail to plan you'll have planned to fail. Sit down and think about what kind of business you want to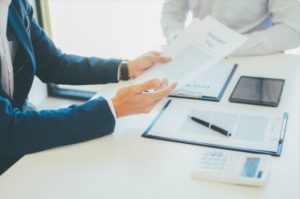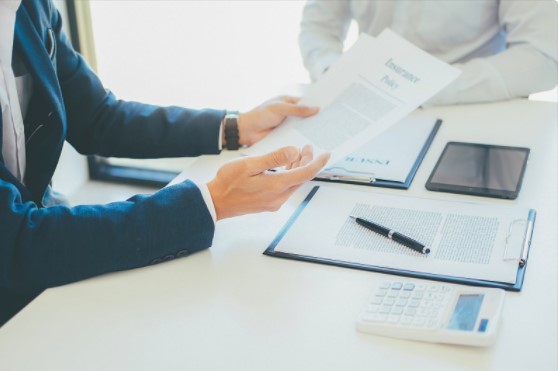 start and what you'll require to get started.  Ask yourself and do the research to answer those questions: – Is there a ready market for your type of business? What do people search for in this field/niche? What can I offer specifically for those demands? It is vital to narrow down the services you can and want to offer in a competitive market and begin with more of a niche offering. The UK market is diverse enough to absorb anything from online writing to being a magician, wedding planner, food and catering services, social media manager, and so on so forth.  Have a look here at some of the best business ideas in the UK that can make you successful in 2021.
2. Paperwork
Your business will need to be registered and licensed. Most of these tasks can be done online or by phone. If you can, we'd even recommend that you enrol for HMRC online training for free or seek help from experts. This training will equip you with vital skills on record keeping, how to file your tax returns, and so on.  Depending on the nature of your business, you may need to apply for special licenses, trademarks and permits, which the ClickDo experts can also help you with. Find out more here.  Insurance is particularly important. It helps cushion your business or employees in case of any mishap. The insurance cover also helps build your business portfolio, clients and business partners will take your business more seriously if it is insured.  Here's a good place to start if you're looking for the top insurance companies and brokers in the UK.
3. Mobilization is a must
When it comes to starting a new business, you'll have to mobilize people and funds.  Are you working alone or will you need employees? Do you wish to be working from home or rent out an office space somewhere? Does the office need any renovations and modifications? Even when working from home, you'd still need to prepare your work stations. You will need to buy furniture, install internet, and such. If you're doing a waste collection, you'll need a van, bins, branded uniform, and so on. Read more about starting a rubbish removal business here. Thus, mobilization will entail laying the ground for your business operations. Your office or workstation should be comfortable and presentable especially if you'll host regular visitors. Learn more about FreeOfficeFinder.com and their interactive pricing tool for private and coworking serviced offices in London and the UK on the London Business News Blog to kickstart your office space search. You can sample some of the best modern office furniture pieces in the UK today.  While at mobilization, recruit any staff or partners you'll need for your new business. In essence, have everything ready and on standby for your new start-up.
4. Business Branding
Branding is an important part of any successful business. Branding helps give your brand more visibility; it also helps you retain loyal customers.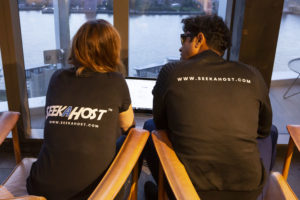 The top 10 FinTech companies in the UK all have one thing in common: they have a simple, catchy business logo that's easy to remember. They are easily recognizable especially when it comes to the branding of their mobile apps. Now, think of your business website name or logo and design it or have it designed. Maintain that new identity on your website, social media platform, staff uniform, in your invoices, emails, everywhere! Make your business name a household name, but ensure all your marketing activities remain within your budget. Did you know that it takes the average person about 5-7 impressions for them to remember a brand? That's why you'll need to be very consistent in your branding. Get some branded T-shirts or caps that your employees can put on during weekends, just as ClickDoers and SeekaHosters do it.
5. Launching your business and website
There's a good reason why artists launch their songs and albums with pomp and fanfare. There's a reason why major movies have trailers and premieres, before being released to the mainstream market. Likewise, smart investors launch their productsnd brands with a bang. By now, you've done all the necessary mobilization and branding of your brand. You can print banners around your hood or pass the info on your social media pages and groups. You can also run paid ads on social media to target specific groups of people that may be more interested in your launch and you can learn how to do this with the Facebook Remarketing course at the SeekaHost University. A few weeks or days before you launch your business, try post teasers like 'New Pub Coming Soon', 'Classy restaurant coming to a street near you', or even  a slogan like 'waste removal will never be the same again' (accompanied by your waste removal team, or branded van). Once you've created enough fuss and awareness, proceed and open the doors to your business! You only launch your business once, so you better do it right and establish the right traction. You can launch your business during a community event, in a conference where start-ups have congregated, or even on an ordinary, uneventful day. Try to launch your business and your business website simultaneously so that customers have a reference point right from the start. If you're starting an online business, the website is obviously what people need to find so it is the main factor for launching.
6. Customer Care Support
Regardless of the type or size of your business, you'll need to engage and speak to your customers. Customer care is not so much about ringing phones and smartly dressed attendants on standby. Rather, it is about being able to address the queries or complaints of your customers. Always be polite and courteous. The customer is always right, so it has been said. Smiling every now and then doesn't hurt. While attending to your customer's queries and questions, take note of questions they ask more frequently, a product they enquire about often. Use that info to better your service delivery. Make time and check out this comprehensive guide on the importance of customer care to any business. Some businesses have many loyal, repeat customers, not because they are necessarily the best stocked or with the cheapest prices, but because their customer care skills are top notch. All that your customers are looking for is to be treated well and appreciated, given value for their money, and reassured in case they have a complaint. Once you learn that this is the secret behind successful brands, you'll go far. For your business website this means to offer live chat and if you're just starting you can utilize chat bots before you employ a customer support team. It also helps to have an FAQ section and a hotline where people can reach you, but it may be overwhelming, if you're on your own to manage everything. Communicating with customers via email is therefore an efficient process that can be automated.
7. Sustained Online Marketing
We live in an age where the internet and particularly social media are shaping our day to day lives. Celebrities and top artists have made social media their home.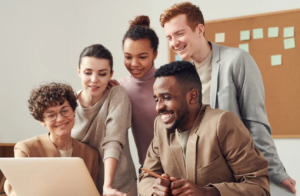 Even elections and political contests are being fought online on social media. Businesses have not been left behind; any business that hasn't embraced online marketing in this age is treading on very thin waters. There are over 44 million social media users in the UK alone. Out of these, 38 million are regular Facebook users. There's an effective tool for bridging the gap between your brand and potential customers/clients: Facebook marketing.  Facebook marketing is just one of the many online marketing strategies you can employ. Others include blogging, SEO articles, and web design.  There are reputable, world class Digital Marketing companies in the UK that can help you scale your brand. Seeing that online marketing is relatively inexpensive (compared to traditional advertising), digital marketing companies will come in handy in helping brand and push your business to the masses while saving you time.  If you are considering doing online marketing yourself, you can read the following guides or learn digital marketing skills at SeekaHost University:
8. Offers and Bonuses
So often we get carried away by the need to increase sales and make profits, that we forget the customer's needs. Offers and bonuses are a great way to increase your brand visibility and awareness. Loyalty programs are a great way to make consumers fall in love with your brand and stick to you. 77% of consumers say that they've stuck with the same brand for 10 years or more. Further, another 61% of consumers admit to regularly using discounts and coupons.  Check out this post on the importance of discounts and offers in online marketing. Facebook is especially effective in reaching out to consumers and letting them know about the latest shopping offers and programs.
9. Invest in Staff
The success of your UK business will largely depend on the ability of your team to pull together in the same direction. A happy employee is a productive employee. A 2015 article in The Telegraph suggested that over half of UK workers are discontented with their jobs, that they would switch careers granted a chance. Apart from better salary prospects, most employees want to have a better work and life balance. It's no wonder then that more and more people are opting to become self-employed. As the business owner, don't see yourself as the boss. Rather, a team leader with other team players who are equally important. Share your business vision and goals with your staff. Trustworthy and dedicated employees are an asset that your young business needs every single minute. Remunerate your workers well or if you can't, explain to them why that is not possible and what they can contribute to raise their salary. Not all employees are in it for the money; others just love doing what they do. Thus, make your workplace a great place for your employees and growth will follow you.
10. Rebranding
The current business environment is ever-evolving and changing. A brand has to keep up with changing consumer trends and habits. Marketing tactics that worked in 2015 are probably obsolete in 2021. Rebranding isn't just about painting new colours or coming up with a new name. It's also about improved service delivery and improved quality products. Contact a marketing agency ClickDo if you can and learn about how you can rebrand your business without spending so much. If you feel you need to rebrand your business, read this ClickDo rebranding guide. Consumers are always curious to sample what your business has to offer. Rebranding is all about rediscovering your business again and as such, consumers will welcome any new ideas on board. Kindly make time to acquaint yourself with the full benefits of branding your small business here. A wise business owner observes the current market trends and adjusts accordingly and you can create unique branded stories for your marketing campaigns here:
Are you ready to start a Business in the UK?
ClickDo Ltd is the leading digital marketing company here in the UK. They are committed to helping your business scale the heights of success and have the expertise and experience needed to make your business compete effectively. You have found some of their business blog post in this article and you can find more business advice featuring leading businesses and business stories across the country, like the following:
Seeing that today's consumer is more informed and wiser than ever because of the internet, it's important that you get your brand's online visibility right. It's not enough starting your business and sitting back waiting for customers. You have to reach out to them, you have to make your brand felt and known. Hopefully, with the tips provided here, you will champion your own business journey to success.
Read entrepreneur Neil Franklin's guide on 7 Things to consider before starting your own business (can you do it) and How to start a Side Hustle while working 9-5.
You can also read digital entrepreneur Fernando Raymond's guide on How To Become An Internet Entrepreneur and you can find a lot more business tips on his personal blog.
Manuela Willbold explains how she started a content writing side hustle here and on her copywriter blog.
You can always get in touch with Neil, Fernando or Manuela about any questions you have about starting your business in the UK. Get started to