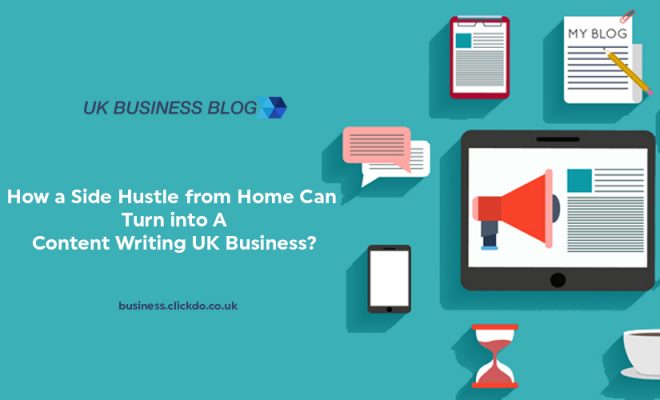 Make Money Online
How a Side Hustle from Home can Turn into a Content Writing UK Business
By
|
Have you been wondering what the top side hustles are and how to start a side hustle?
In this day and age we have multiple opportunities to build a variety of online side hustles while doing another job to earn an additional income.
You may also be a mother or father looking to work from home, wondering about the best side hustles for women, the best side hustles for men or generally the best side hustle ideas. Even students can start early with side hustles for teenagers.
Now, before you decide which side hustle suits you best, you need to narrow down what you're passionate about, what you are talented in and what you can offer in order to establish your perfect side hustle plan.
Get some inspiration first of all from the guides below to understand the possibilities for side hustles in the UK:
100 Start-up Business Ideas For A New Start
Best Side Hustles To Make Money Online
Are you ready to become a side hustler? Then read on and see how one side hustle turned into a business eventually and how you can build a lucrative side hustle too.
From Side Hustle To Content Writing Business – the Journey

Our lives are extremely digital today and we produce a lot of content online without being aware of it such as social media posts, reviews, comments etc. We should not let this go to waste, but utilize it. The digital economy allows us access to multiple channels that can help us turn a skill or talent into an income, e.g. influencers using YouTube or Instagram to earn from advertisements and sponsorships. The same applies to blogging and many influencers or digital entrepreneurs have at least one blog they monetize and use to boost their online presence.
What does this mean for a side hustle? That no matter which type of side hustle you choose to start with, you will require digital marketing skills or cyber skills to make it a success online and offline. Starting an online business, no matter in which industry or niche, will demand creating online content. Hence, why I fully focused on content writing and blogging for my side hustle while being a full-time teacher.
Because education has always been my passion and being an experienced teacher I could share my expertise, I started building the UK Education Blog.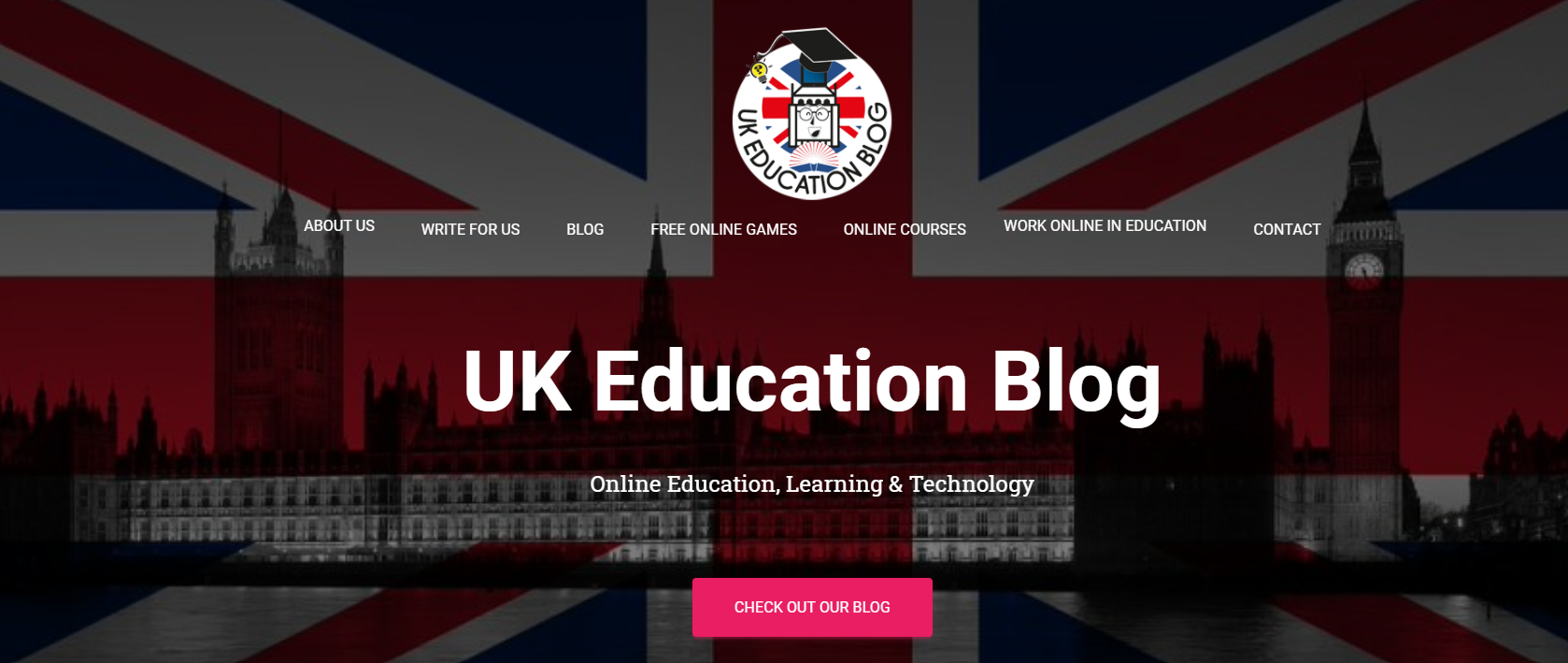 I was fortunate to already have experience with content writing, because I did a 4-week summer course at the London School of Journalism, which really forced me to write and helped me acknowledge that I can do it. However, I didn't really know how to use this skill and combine it with my teaching career until I became more familiar with blogging.
With ClickDo Ltd. I learned about WordPress and how to set up a blog and manage it. I taught myself how to use WordPress with the help of Fernando Raymond's WP training and I studied digital marketing techniques, SEO and copywriting. I had to catch up with a lot of stuff, but it was completely worth it as soon enough I was hired by ClickDo Ltd. and other business clients to write blog articles or web content and guess what? I actually got paid for it!
When I did the journalism course every tutor warned us about how tough it is to make a living with writing. That's probably also why I delayed it as I wasn't sure how to really turn it into a money-making business. Don't make the same mistake and get started NOW!
How did I start a Side Hustle as a Content Writer?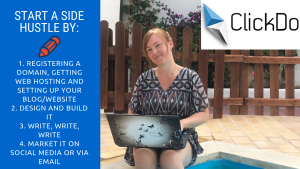 1.Having digital guidance really made all the difference for me.  I really needed that reassurance and access to digital resources and knowledge that ClickDo and SeekaHost are providing such as amazing digital marketing training courses, materials such as eBooks and information packs on everything you need to know about getting started with a website, blogging and content writing. See some eBooks we have recently published here:
The Walletproof Guide to Making Money Online
2. I registered my domain and got web hosting from SeekaHost through the SeekaHost App which is perfect for beginners as the blog hosting control panel is super easy to use and navigate!
3. Through the tutorials and guidance of ClickDo and SeekaHost University I set up my own blogs, designed them and started writing.
4. I learned about useful Plugins on WordPress that help with SEO and improving the content to get better ranks.
5. I studied and tested Facebook Remarketing and other social media marketing via Twitter, LinkedIn and Instagram and found useful tips through other bloggers and writers like Smartblogger or Neil Patel.
6. I learned by doing: working for ClickDo and some of their clients I was able to work on my content writing through their feedback and analysing the data of my posts and content via tools like Google Analytics or SEMRush.
You can check out some of my work on my personal blog manuelawillbold.com where I have a portfolio and where I share tips on copywriting jobs, business ideas, trends and tools I use such as Adobe's InCopy to
How do I generate a Side Income from my Content Writing Side Hustle?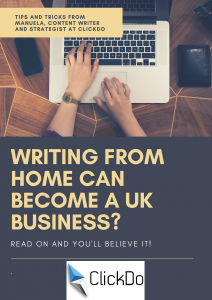 Working for digital marketing agency ClickDo part-time I receive regular monthly payments for the work I do such as blogging, web content writing and editing and digital marketing.
Freelancing for other business owners I receive agreed payments for the content writing I do for them and I choose my own workload as I still have a full-time job as a teacher.
I have created 3 eBooks so far via Amazon Kindle and am planning on publishing more in the near future to create another stream of passive income.
I am currently working on building more blogs and eventually charging fees for guest posts. Affiliate marketing is also an option I will investigate to generate a passive income. You can see some more of the PBNs I currently manage for ClickDo Ltd. where we accept guest posts from guest bloggers:
The Green Living Blog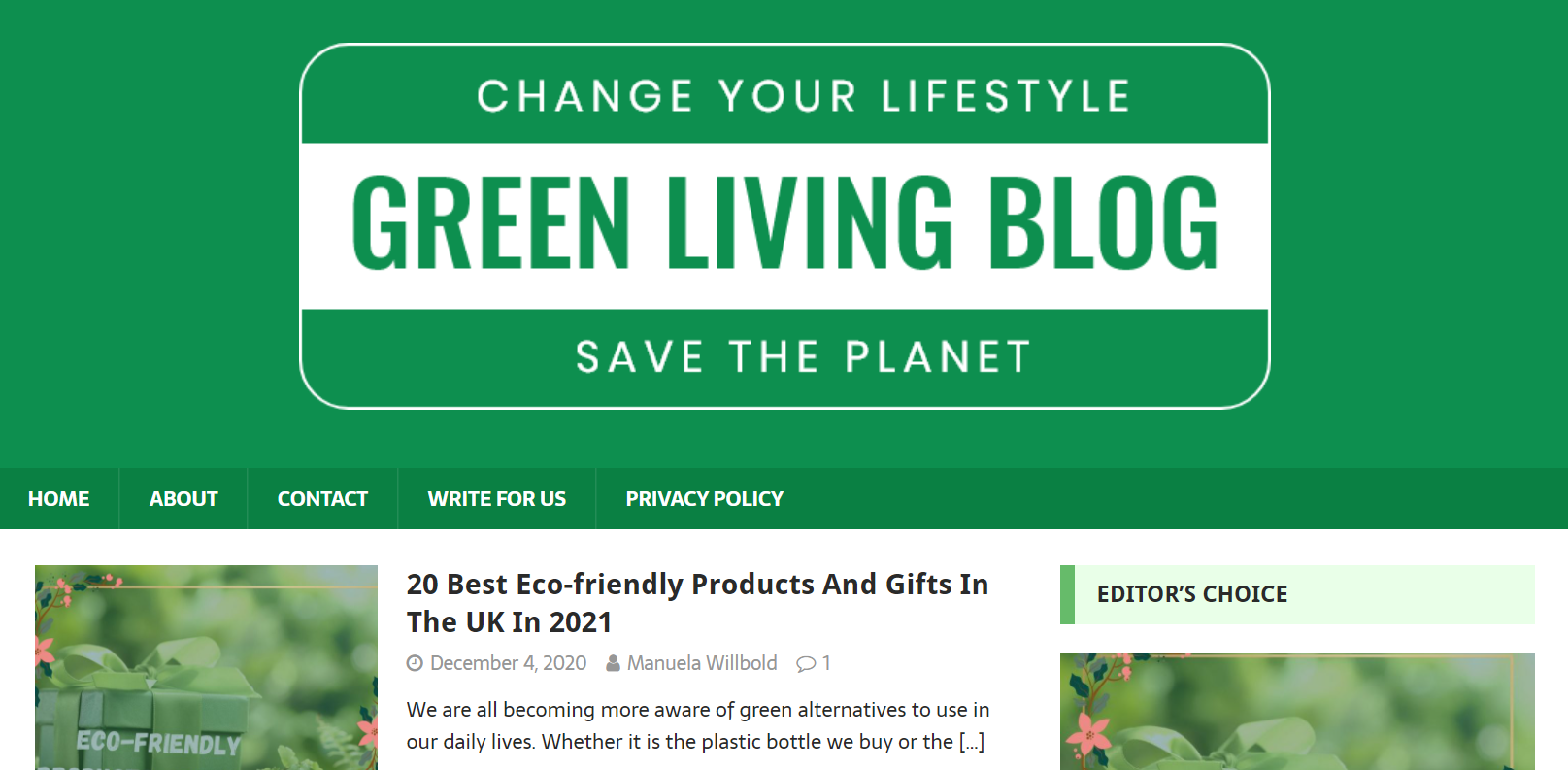 The UK SEO Blog
The Blogger Exchange Blog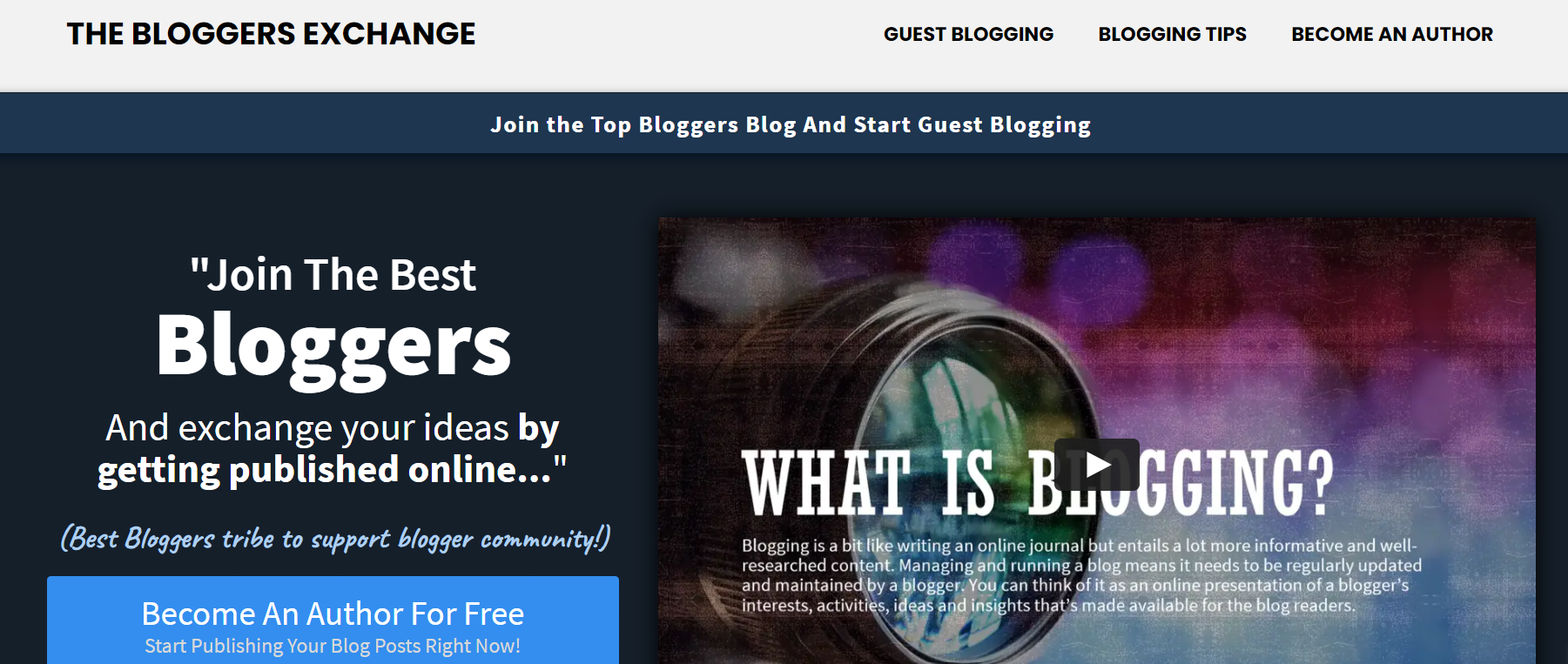 As you can see there are so many ways and options to start a side hustle from the comfort of your own home – all you need is a computer or even a smartphone as you can see in my article: How To Make Money With Your Mobile
If you're looking for more in-depth and scalable ways to make money online and the skills that are required nowadays to do so, have a look at our extensive ClickDo Make Money Online Guide.
Why you should get started with your Online Side Hustle today?
I didn't have to invest a lot of capital as I got my domain and web hosting for just a few dollars with SeekaHost. Because of that, I received discounted access to SeekaHost University training courses and consultations.
Yes, I had to invest a lot of my time, but as you can see it's paying off. And it doesn't stop there! With the content you're creating you can further create other digital products like courses or eBooks and you can become a consultant.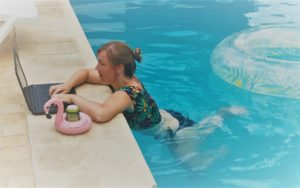 And the beauty of it all is that you're doing something you enjoy, that fulfils you and nurtures you in many ways – you're not just working for that money on the side. No, you're creating something you're proud of whenever you want and can allocate time for. Even while traveling you can do this! See how I made it happen during my first digitally inspired nomadic summer.
I started with nothing and I now have a regular side income that continues to grow, PLUS I'm learning so many new things every day! That's where the true value of a content writing side hustle or any side hustle lies: growing yourself and your business simultaneously!
One day you may be able to live the digital nomad lifestyle too and run your own show.