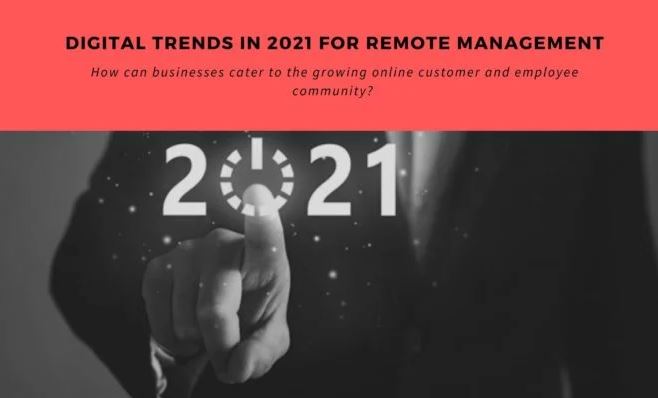 Business
Digital Trends for 2021: Be Ahead of the Game With Remote Management
By
|
2020 was an unprecedented, yet exciting year for digital technology. The pandemic forced many tech companies to innovate quickly, and software that was already gaining popularity suddenly blew up and became worldwide known phenomena — like Zoom, the video conferencing software.
As we put the first few weeks of January behind us, it's time to look at the digital trends set for 2021 that will continue to change the way we do business. Now is the time to stay informed and see how they can make your business more competitive this year.
3 Digital Trends for 2021 That Businesses Need to Know About
1.     Learning Management Systems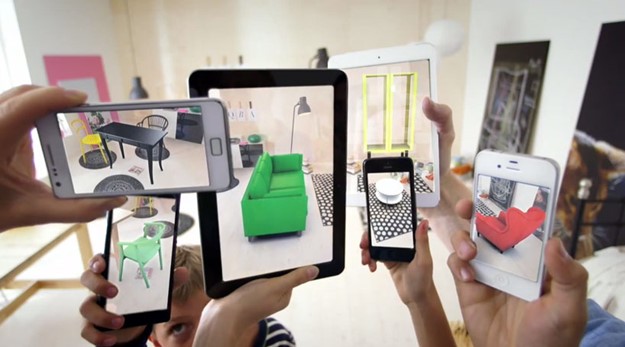 Software that enables online users to learn from home has been steadily growing for the last couple of years. The online teaching and learning industry has grown significantly and is predicted to exceed $375 billion by 2026.
Due to significant disruptions in consumer sales during the pandemic, many businesses within industries that require customer learning have sought to create and roll out learning management systems. Industries with complex products — such as software, electronics and automotive — have had to adopt new ways of interacting with their customers on a digital platform to maintain their sales. So far, this has typically included the integration of video, webchat and, in IKEA's case, even augmented reality.
2021 poses a new challenge for customer-facing businesses and those with products requiring an experience to sell them. As restrictions on in-person shopping continue, digital learning and VR experiences will become increasingly important this year.
2.     Cloud-Based Technology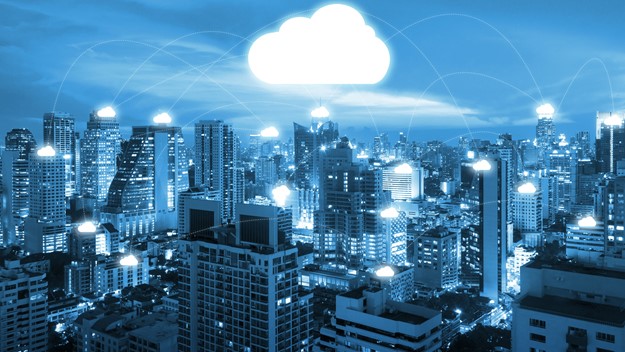 Before the pandemic, cloud-based technology was just starting to gain real momentum, and 2021 is set to be its most innovative and exciting year to date. As millions are forced to work from home, cloud-based tech has become critical to the operation and success of nearly every business on the planet.
This quick surge in demand for cloud technology has pushed many software developers to create and release new cloud-based tech that may revolutionize the way we work forever. 2021 could be the year that businesses go hybrid, adopting a mix of both in-house and remote-working teams all collaborating and working together seamlessly within one or more cloud-based systems. For those employees who have sampled the remote working life and are reluctant to give it up, a hybrid business may be to their liking. Similarly, companies can downsize on desk space and hardware, making significant savings on overheads, which is sure to please the managers and accountants.
Cloud-based technology will soon be so advanced that it would be possible for a business located in Birmingham to have a worldwide employee force working in complete harmony through a digital cloud-based ecosystem. In 2021, we will see the full potential of cloud-based technology and cloud services. Managers would be wise to get on board sooner rather than later if they want to stay competitive.
3.     Blockchain Technology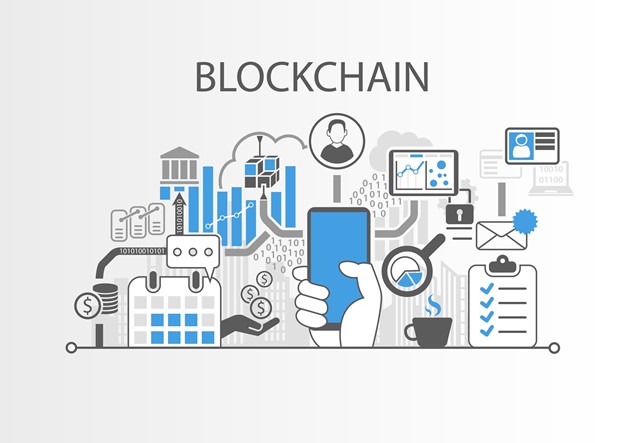 Most have heard of blockchain technology, but many still don't know how it works or the full extent of its potential for business and innovation. Blockchain is essentially decentralized finance, and it will take centre stage this year as more consumers start to trust algorithms and demand for online financial services increases. It is considered the most secure technology to date which was "conceptualized by by a person (or group of people) known as Satoshi Nakamoto in 2008 with an improved design using a Hashcash-like method to timestamp blocks without requiring them to be signed by a trusted party" according to Wikipedia. Blockchain is a core component of the cryptocurrency Bitcoin and many others that have followed in its tracks. 
The government is well aware of blockchain's potential and has already adopted some forms of blockchain technology. Google Cloud has also confirmed it will soon become a network block producer, which is likely to add an extra layer of protection of information on public blockchains, thus making blockchain more attractive to the masses.
Blockchain technology will likely be the new normal, and traditional banking will be a thing of the past in just a few years.
Final Thoughts
It becomes clear that the growing amounts of data need to be transferred and stored in more effective ways, especially with a view to many operations moving online almost completely. With the latest 3 digital trends listed here, you should get your checklist out and see where you need to get on top of things in order to be ready for the challenges that lie ahead of all businesses in the near future.