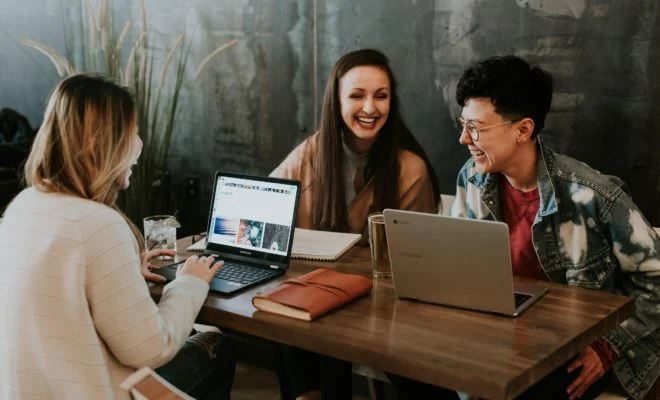 Business
Why Professional Product Photography is important when launching a new business?
By
|
When you're launching a new business, you always have to consider where your clients are going to come from and what perception they will have of your brand when they arrive.
You always want to put your best foot forward and ensure that anyone who lands on your website will immediately recognise both the quality of your product and of your service – and convert into a paying customer.
You have a few seconds to make a positive impression. In fact they say it takes 50 milliseconds for someone to form an opinion when they land on your website.
In that time, they aren't reading your text,  they aren't digging into the heritage of your brand on your about page, and they certainly aren't reading the features and benefits of your products. They are simply going off their gut on what your brand looks like, "does it do something I want?", "Do they look trustworthy?"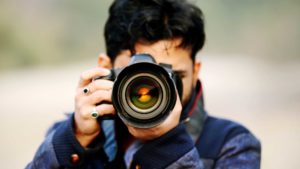 Your choice of images and the quality of those, is a huge part of that. The Unfazed product photography studio for example works with clients to ensure their photography is both professional and communicates the message correctly, because that is what they're passionate about.
People look at images before they read any of your text, so if your photography isn't slick and professional they're going to assume that neither are you and maybe head over to your competitors website.
Anything you can do to smooth the process, and ensure your brand is perceived as being high quality and professional is only going to reap rewards over and over again throughout your business.
From the colours you use, to the content, to the expressions, clothes and status of any people in your images, all of these speak to the subconscious, decision-making mind of your potential clients and factor into their decision as to whether they wish to do business with you or not.
All businesses should pay more attention to their photography by hiring a professional freelance photographer to capture their pictures on their website or their social media. Everything needs to be singing from the same sheet and communicating the same brand message and values. One 'bad', unprofessional image can undo years of positive messaging.
That's why you should choose a photographer that uses professional photo editing tools like Adobe, which offers various options also for your personal use such as

So, how can a business invest in their photography? 
For Product-Based Businesses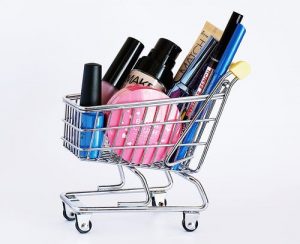 If you run a product based business, the most important task of your website or online store is to show the clients exactly what they get.
You need to communicate the quality of your product and how it will fit into their lives solving their problems.  Regardless of if you're selling on your own websites or through somewhere like Amazon – having high quality photos of your product is a must have. Photos that grab attention and clearly communicate what you do or sell will always result in higher sales, lower returns and an increased perception of the value of your brand.
If you have an inventory of products, perhaps invest in getting all of your products photographed on white, with consistent professional lighting to ensure every product looks it's best. This consistency across your website reinforces the consistency of service they will expect to receive and increases the perceived value of your brand.
We often see smaller retailers doing their own photography and every single product in their catalogue will have a different shade of 'off white' for the background, where their camera has automatically adjusted – which can be jarring and look really unprofessional. Does that mean the consistency of the products is questionable too?
Often these kinds of DIY images don't show the product at its best either, which can lead to inconsistent expectations when the customer receives it and increased returns.
Having a full set of on white images, also means you can upload your images straight to Amazon because their guidelines require a 100% white background – opening you up to a huge marketplace of potential customers.
Luxury brands may move away from these 'on-white' catalogue shots. Perfume brands often use grey backgrounds because of the luxury connotations. Edgy brands may opt to show their products on Dark, on black – or on a brand colour to help stand out in a world where attention is at a premium. If you don't need on-white images – the sky's the limit to make something that truly stands out.
What about service based businesses?
If you run a service-based business it can be really hard to show what you are doing in photographs, so perhaps we'd always recommend investing in great quality images of your team working, and of past clients showing their results.
If you can show that your past clients have had a positive experience and reached their goal, future clients will respond positively to that and entrust you with helping them reach their goals.
Showing 'Behind the Scenes' of you performing your service, or works in progress pictures and finished results alongside positive testimonials, will always help you connect better with your target clients.
In a world where social media gets so much of our attention, it's important to allow your clients to feel like they are part of your brand family and helping them to understand and connect with the people and personalities behind the brand, is a great thing and will surely increase sales.
It sounds simple but photos of happy smiling faces, positive results and good vibes will always increase your bottom line –  whether that's on your website or your social media.
In conclusion
Whatever your business you should always spend a little extra time thinking about your photography, the images you use, and what they say about your brand.
They say a picture's worth a thousand words and in this attention-starved world that's more important than ever, so make every image count by having them taken and edited professionally by a skilled and experienced freelance photographer.