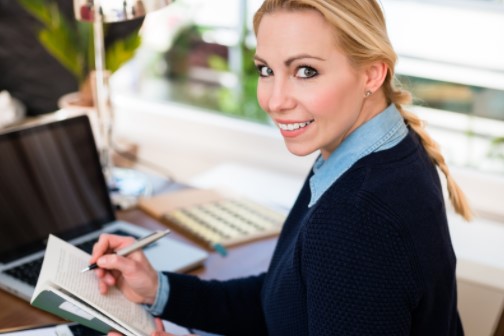 Technology
10 Best Online Writing Courses for Free
By
|
The studying process is synonymous with self-development today. More and more students worldwide find benefits from online education, and writers are no exception. Unfortunately, having thousands of studying programs for writers within one click, authors often get mixed up about what they need to choose.
Writing has various purposes and has a strong connection with the process of studying. For this purpose, we organized this list to guide you through the ten most high-demand writing courses to increase your possibilities as an author in many ways. Reading our recommendations, you'll understand why online learning is beneficial, especially for writers.
Writing Science Fiction and Fantasy
Even if at first glance you'll perceive this website as old-school, here you can get everything you need to write a sci-fi novel. Jeffrey A. Carver produces this course as a part of the MCET (Massachusetts Corporation for Educational Telecommunications) network for distance learning. With the help of its online lessons, you can easily create a story idea, new worlds, and aliens. You have all steps in chronological order at the left sidebar from getting started to publishing, so you won't lose anything important.
Creative Writing Course
At this course, a young author can start the educational process to enhance creativity and get inspiration to write more confidently. You don't need any materials to create this online course except your device and Internet connection. Passing text lessons on developing creativity, short story tips, dramatic effects of the author's viewpoint, dialogue, characters, and even basics of poem writing will help you realize even your wildest dreams.
Genre Fiction Workshop
Use personal traumas from past experiences, emotions, and joys to make your writing stronger and higher in demand among readers. With the Genre Fiction Workshop presented by the Massachusetts Institute of Technology (MIT), you can quickly provide a detailed story your reader believes in. This course has everything a young writer needs to start practicing now. Don't delay your education and use downloadable materials you can easily process at your own pace.

Proofreading Your Writing
Purdue Online Writing Lab represents sources that help you navigate any type of writing and revise your text with ease. What benefits can students get by learning online with this program? First of all, you'll get detailed guides on common formatting styles such as APA, MLA, and Chicago. Additionally, you will study using one-on-one tutorials and improve your technique with general writing workshops.
This course is vital for students because they often need an extra pair of eyes to check their citations. For this purpose, they use such writing services as EssayShark to get reliable writing assistance. Have a closer look at how useful this source could be for your writing at the EssayShark review page.
Modern Poetry
Modern Poetry is one of the most famous Open Yale Courses for poets. Entering this program, you can learn how to tell a full story within a couple of powerful sentences. Find out the basic techniques, concepts, and personal examples from professor Langdon Hammer. The course contains 25 lectures about such outstanding poets as Hart Crane, T.S. Eliot, and Wallace Stevens. Listening to them will increase your analytical skills and be more confident in creating your own poetry style.
An Introduction to Screenwriting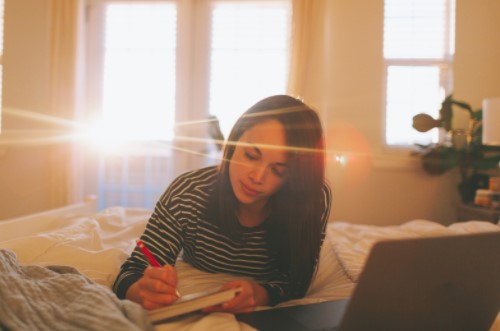 This online course on the FutureLearn educational platform is kindly presented by UEA (University of East Anglia). Here you will unleash your creativity, applying all your ideas to adapt on the screen. If your dream is more than just a book, why not try this course?
English Composition
If you are more about improving technical writing skills, the English Composition course is especially for you by Duane Roen. Here you will go beyond writing superfluous things, and you will learn to use clear explanations and simple sentences. This course is presented at Arizona State University via the edX platform. You can also join the ClassCentral website, which has grouped many interesting writing courses by providers, universities, and institutions.
Creative Writing: The Craft of Setting and Description
If you're stuck describing something in the scene of your novel, this course is here to the rescue. Wesleyan University shared this free program at Coursera for anyone to be more proficient in writing any fiction genre. Find out how to use your research material and combine it with plot, atmosphere, emotions, and character actions throughout the story.
Effective Writing
This online course at the Swayam platform is a universal tool for everyone who needs to improve writing habits and use it both in business and creative fields. Use knowledge gained from the Indian Institute of Technology Roorkee and Professor Binod Mishra in many ways: make convincing arguments for your academic papers, or express your viewpoint in a motivating speech. In any case, you can learn the most reliable tips to use in any kind of genre.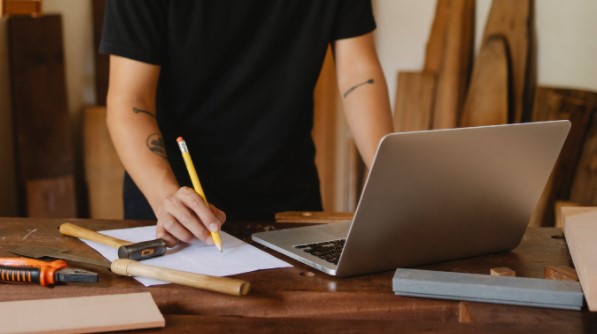 Writing for Young Readers: Opening the Treasure Chest
If you've ever dreamed about creating a story for a young audience, here is your chance to bring it to life. David Hill and Maria Gill will guide you through the specification of writing for kids. Find out what you need to improve for your story to be worth believing in! Work on narrative forms to establish literary experiments and transform them into unique interactive experiences with the most curious reader.
Improve Your Writing
Whatever course you choose, you get priceless knowledge you can apply in your writing. Remember to make notes on important topics for you. This will help you not forget material you've passed and enrich your new stories and impress readers more every time you