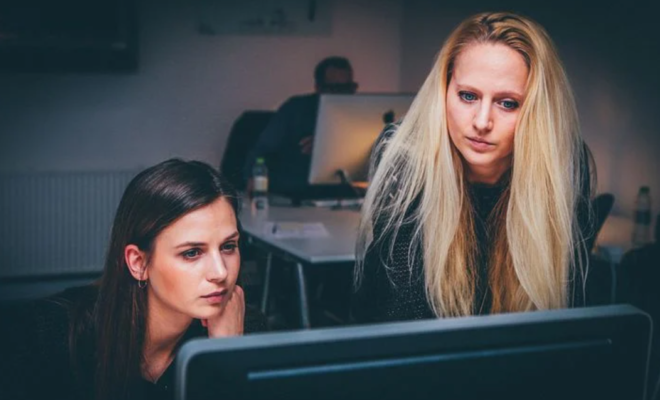 Business
Letterheads for Businesses- Uses, Benefits, and Importance
By
|
A letterhead is a heading at the top of a letter paper involving company name, company logo, address, and contact details. Usually, it is designed using bold fonts (especially for company name and logo), dark shades, and attractive designs. It also consists of underlines that separate letterhead from other content written in a letter paper.
A well-designed letterhead acts as a representative of the company. It explains the company's most important information to people and leaves a long-lasting impression in their minds.
Uses of a Letterhead for Businesses
A letterhead seems to have very limited use while it is not so. It has a wide range of uses ranging from acting as a business representative for most legal and business communication documents to building brand recognition and credibility.
Here are some of the most common business documents or papers that usually contain a letterhead. Let's check out below:
Importance notices to an individual, group of people, or public
Important business announcement document
Job letters (including offer letters, cover letters, and experience letters)
Letter of appreciation to employees
Cover letter for business proposals
Internal notices
Legal communication documents (letters to authorities, banks, state and federal government agencies)
Business to business communication document, etc.

Benefits of Letterheads
Letterheads have many benefits ranging from increasing your brand awareness and acting as an effective marketing tool. Like other print marketing tools, such as business cards and brochures, letterheads play an important role in your business's growth.
Here are some of the most significant benefits of letterheads. Let's check out those below:
Help maintain professionalism
Increase brand recognition and credibility
Make your business stand out in the market
Help in grabbing your potential customers' attention
Help in influencing your potential customers' decision-making
Increase the credibility of your business documents
Make business communication easier and impressive
Importance of Letterheads
The benefits of letterheads mentioned above show the significant role and importance of letterheads in a business. They benefit a business in many ways.
First, they maintain professionalism in business communication and make it interesting and impressive enough to attract and engage the other end person or party.
Secondly, they help businesses to make the first impression the best impression for their customers and clients. It helps a lot in increasing business recognition, credibility, as well as sales and revenue.
The next thing is that they allow companies to brand their business and expand their market to both local and global levels without investing much. It is another biggest advantage of letterheads.
Apart from these things, they give businesses long-term advantages by establishing their market base and enhancing their appearance across the market.

Designing and Printing Letterheads
Letterheads are usually designed and printed by letterhead printing companies. Suppose you have made your mind design and print a business letterhead considering all of its uses and benefits mentioned above. In that case, you need to approach a letterhead printing company near you. They specialize in designing and printing most print marketing products. They will design the most impressive letterhead for your business.
Now, without making a further delay, pick your phone and find out the best-rated and reviewed letterhead printing company to hire their printing services.