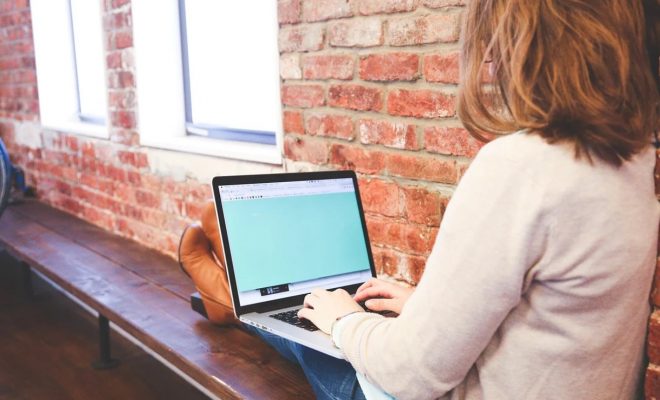 Business Tips
Four Steps For Planning Effective Online Marketing Strategies
By
|
Without defined goals and objectives, planning for an effective online marketing strategy can be a hard task. If you want to have a successful marketing campaign, you need to set specific, quantifiable objectives that are measurable. Below are four steps that can help you develop a successful online marketing strategy for your business.
Ensure Consistency By Evaluating Your Online Branding
To start with, you need to examine the health of your brand. Does your product brand require to be dusted off? You can achieve this by evaluating your business's past year's trend. For effective results, you can use an outside party, such as a digital marketing agency, for an overall brand assessment that is objective. Significant aspects to look at are your brand messages and change of direction. Examine brand properties, the website, logo, online stores, packaging, digital marketing channels marketing materials, and their availability to prospects, e.g., in literature stands. Identify what requires to be changed and the amount of cash required to achieve the changes, and then start the forethought for the modifications.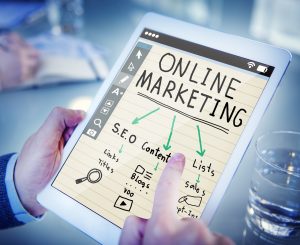 Before anything else, marketing materials should be ready for all the initiatives. For example, check whether you have all the product photos prepared for social media use. Audit all your existing materials and update what needs to be updated. Focus on the needs and usability of your products. These two factors are what make products relatable. Consider using a short video to showcase your brand on social media platforms. Examine and plan for what is applicable to showcase in your online and offline packaging.
Define Your Marketing Goals
Identify clear objectives for your online marketing campaign. What are your goals? They can be short term or long term. Jot down your precise goals and objectives on a paper so that you can be able to put up a robust marketing scenario together. Review your current business plan and get a perspective of what happened during the previous year, and this will help you evaluate if you need to make modifications and where. Plan for all the necessary adjustments and make sure you use an accountability plan for all your initiatives so that all change actions are measurable. Since the market changes daily, it is advisable to identify your target audience. Always have a strategy to try out traditional old-style marketing like Email Marketing.
Keep a close look at the behaviour patterns of your target markets. Focus on how your products and services will be of interest to customers and prospects. Analyse what your competitors are doing and what strengths do they have that make them stick out among other competitors. Strategize on how to attract their customers to your business. Understand your product well and go an extra step and see how the users react to it. Check whether the users are recommending it after purchasing by getting honest reviews from unbiased shoppers.
3. Prioritise Your Marketing Initiatives
After you are through with the goals and objectives, set a time limit on when to achieve them. For a well-organized plan, divide the year quarterly. Think about how you are going to execute all the above, put down all your creative thoughts on marketing ideas into one place so that you can be able to evaluate what makes more sense. For example, you can create a vision board and use it to put all your yearly initiatives divided quarterly. On the vision board, you can pin notes or add representative images of your present or even past ideas. Having these ideas in place will help you achieve the maximum efforts on strategies needed for the following year. Organise and prioritise those tasks that require immediate attention. Revisit your products and service's unique selling proposition and check whether anything has changed. Reviewing such user's reports and experiences can help you determine what your customers prefer presently.
Plan Your Online Marketing Strategies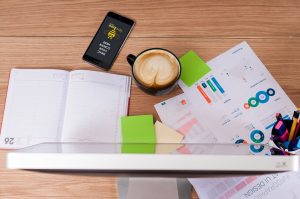 Plan for your marketing and advertising budget, and should not be less than 8 per cent of your gross revenue. Look at your competitors and compare your pricing structure. Focus on a comfortable, efficient, and adequate budget and don't get intimidated by other prominent campaigners. Sometimes big campaigns may fall short of expectations. Make social media advertising fall in its category. For example, for B2C advertising, you can budget for Face book and Instagram and for B2B you can budget for Linkedin advertising. Investigate and get to know which social platforms work best for your company. If a significant number of your product users come as a result of search engine results, add search to your budget. In your advertising budget, include the cost for 10 to 15-second range mobile compatible videos.
Plan how you can collaborate with other symbiotic products to create a brand partnership. For example, McDonald's selling Coca-cola in their packaged meal is a win-win situation for both companies. Brand partnerships can change the perception of your brand. You can also select influential people who can influence your product through engagement. Select influencers who have a passion for your product and pay them based on performance, reach, and passion.
Conclusion
Online marketing campaigns can be very successful. Building a solid online marketing plan starts by understanding your brand and setting the goals and objectives that you want to achieve. The only key is to plan for your marketing strategies and tactics thoroughly and execute them well.