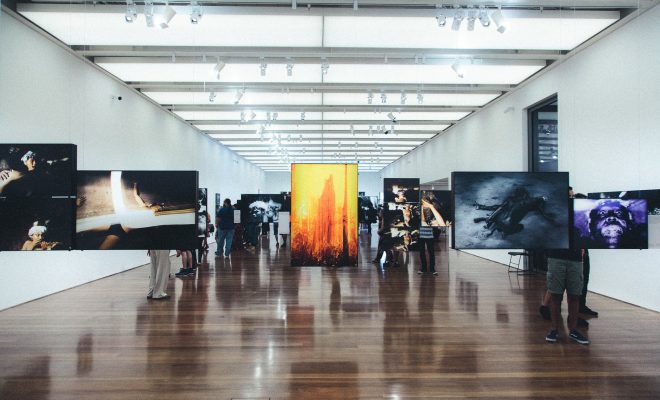 Business Tips
Tips for Your Team at a Trade Show
By
|
Whether you're planning to hire a small booth or one of the largest exhibition spaces at your next trade show, what's more, important is that the design, display, free gifts and the atmosphere in your booth all form the type of connection that your staff can build with visitors. Training the staff who will be manning the booth is the most important part of preparation; they are going to be the face of your brand for the day and when it comes to first impressions, much of what visitors think of your business overall is going to be down to them. While the booth itself is an important factor for attracting new customers and prospects to your brand, the presence and demeanor of your employees can make all the difference when it comes to gaining prospective business. Here's what they can do to get the best results.
Use Open Body Language
When visitors come over to your booth, most are ultimately looking for a reason to spend their time there – and after being attracted over to your booth by the brand itself or the free coffee, cupcakes or wine you've got at the ready, your staff are the reason that they'll choose to stick around for a while, or simply move onto the next booth. Give your staff this body language advice to ensure that they convey a professional, approachable demeanor:
Create eye-level contact
Smile at everyone!
Speak to attendees more than colleagues
Only sit down when speaking to an attendee who would like to sit
Avoid crossing arms and legs, or putting hands in pockets
Avoid leaning against furniture or other booths
Be polite, confident and enthusiastic
Sales Scripts
Booth staff at the trade show should be assigned a specific area of the exhibit to cover; this is why it's important for you to select staff that possesses the expertise to convey the most important information to attendees. If you like you can provide them with a customizable greeting and sales script so that the entire team is ready to deliver a consistent, polished experience with each attendee. This could be something that provides more details on what's on your display board, for example. And if you need exhibition stand equipment, check out the range of display boards and more available from Discount Displays.
Engagement with Attendees
People who attend trade shows are usually there for a reason – in fact, statistics show that over 80% have to buy power for their company. So, engagement with attendees should be one of your biggest priorities when preparing your staff for an exhibition event. It's important that staff are able to engage with an attendee quickly by introducing themselves and asking questions to find out whether they can help in any way. Bear in mind that most of the people attending a trade show will have a relevant reason to learn more about your products or services, so ensure that your staff is ready to talk to anybody who visits the booth.
When it comes to trade shows, it's your staff who's going to be the difference when it comes to how well your stand does.