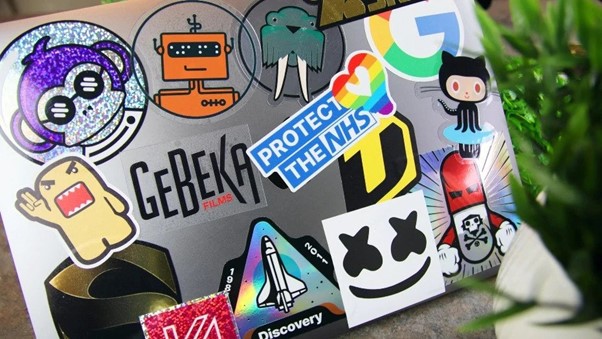 Business
How are laptop stickers made?
By
|
Are you searching for stickers for your laptop and what to know all about them? Or maybe your curious to find out how they are different from other stickers.
Either way, this article will give you everything you need to know about laptop stickers. So let's dive straight in.

What is a laptop sticker?
Laptop stickers get printed on many different types of vinyl. However, the key similarity is their adhesive. A laptop sticker uses a medium-strength adhesive to be sticky enough to stick well but not too strong to leave residue or marks when peeling the sticker away.
Laptop stickers can survive the heat generated by your laptop, spills of coffee over it and the bangs & scratch your computer has to withstand daily. Here is an example of a laptop sticker:
How are laptop stickers made?
Laptop stickers get printed on durable vinyl with medium-strength adhesive, using state-of-the-art, digital inkjet technology. A protective gloss laminate gets applied to give the sticker maximum durability.
This image shows the several layers of a laptop sticker: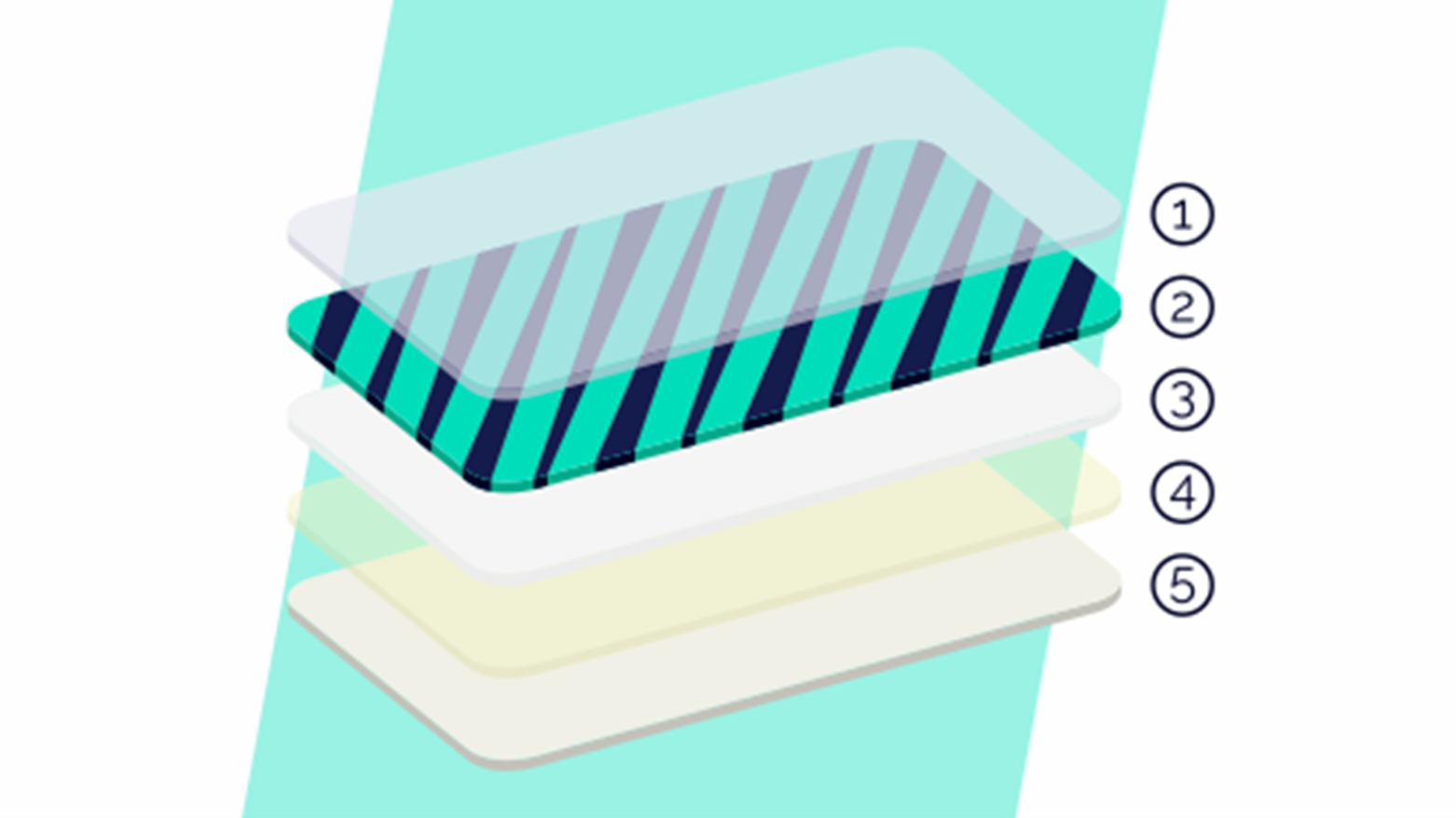 The 5 layers are:
The laminate protects the sticker from scratching and fading.
Full-colour digital technology gives incredible detail & vibrant colours to your design.
You can typically choose a coloured material to create beautiful effects to suit your design. It can also be transparent to make clear stickers for your laptop.
The medium-strength adhesive is perfect for sticking to the plastic, metal & glass surfaces of your laptop.
A thick backing paper makes these stickers easy to peel & gives a premium feel.
The benefits of laptop stickers
Laptop stickers have some key benefits over getting other, general-purpose stickers. Here are the key benefits:
The adhesive strength is right. This means the glue is strong enough for them to stick but not too sticky to mark the surface of your laptop when peeling the sticker away. Getting the glue right is probably the most significant bit to get right.
They're durable enough to last. Laptops can take quite a bashing, in and out of your bag, multiple times per day. A good, strong laminate is usually applied to laptop stickers to ensure they withstand this and last the test of time.
However, if you're thinking of extending your branding onto other items, there are many more customised sticker options available such as bumper stickers, logo stickers, band stickers and more. Often you can easily design your stickers with a user-friendly online design system which only takes 1 minute to design and finish for the order online. Any quantity, size or type of stickers you may be looking for can be found on Customsticker.com.
And there we have it – everything you need to know about laptop stickers and other options how they are made. If you have any questions or want to know more about stickers in general, please get in touch.