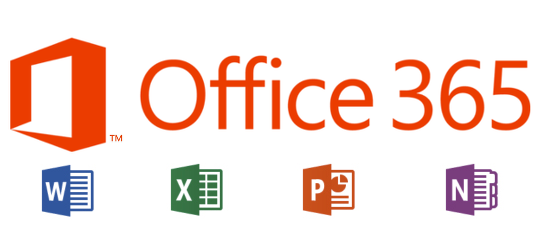 Business News
Top 10 Benefits of Microsoft Office 365 for SMEs
By
|
Businesses that exist in the digital world need to find ways for teams to communicate and work with each other as efficiently as possible.
Online software solutions such as Software-as-a-Service make this easier to do by enabling businesses to store files, compile spreadsheets and create documents in a safe environment, All the business has to do is pay a regular subscription to use the service. If you are thinking of investing in such as solution, you may find that Office 365 is a good choice for your business.
There is a lot more to Office 365 than you might think; it's not just about being able to share software and synchronise files. There is an entire suite of different tools that you can use to enable your teams to work seamlessly, no matter where they are located.
We asked Computer Geeks, a top Bristol IT consultancy firm, about the top 10 benefits Microsoft Office 365 offers for SME's, and this is what they told us:
An Upgrade from Traditional Licensing
The Office 365 solution is designed for use by growing businesses; those that make use of multiple desktop and mobile devices. You pay for the service that you use based on a certain number of users so you can plan ahead if you know that your workforce is going to increase. Using Office 365 is an easy to manage solution for your business.
Collaboration Through the Cloud
One of the best things about using Office 365 is that it encourages collaboration using the cloud. This means that members of your teams can view, and work on, documents at the same time, from various locations.
As an example, you may be working on an Excel spread sheet with someone else from the team. Under normal circumstances, this would mean that you would have to make changes to the draft then send it to the other person by email for them to make their changes. Using Office 365 means that you can both access the spreadsheet and make changes at the same time.
Using Office 365 also means that employees can communicate and collaborate wherever they are, using tablets, smartphones or PCs. This limits the amount of downtime that they have as they can continue to work even if they are travelling. Each Office 365 user can install the product on up to five different devices.
In addition, the collaboration tools that are included in Office 365 enhance communication in your business.
An app that helps members of your team communicate by using a mix of email and instant messaging.
A planner, which makes it easy to schedule events across the entire office.
Yammer which is a social space where people can share content and have discussions.
Saving time and increased convenience with cloud storage
One of the benefits of using Office 365 is that it also provides your business with a simple to use and access storage facility. You get 1TB of storage in a service that is called One Drive. This means that you can manage, share and collaborate on your files easily and with no complications.
Using One Drive means that you always have access to the latest version of documents. You can still work on files offline if you do not have Internet access and they will synchronise once you have access to the Internet again.
Security in different situations
You do not need to worry about security when you use Office 365. It remains encrypted all the time no matter what device is used or which geographical location the user is in. This is important if your business stores secure files using the solution. You also get the peace of mind of knowing that you can track previous versions of files and see who updated them.
Excellent Threat Intelligence
Part of the Office 365 package is a new Threat Intelligence that includes tailored administrator reports about on-going security efforts, new threats, and steps to take to secure data. These reports also access systems operations to look for suspicious activity, and report it in alerts.
Saving money digitally
As a small business, you may find that using Office 365 for the first time is more expensive that investing in a one-off piece of software. However, you have a lot of flexibility when you use the solution. You pay for licenses per user and you can change the number of licenses you have as your business grows. You can also choose to mix and match the services that you need.
In addition, you get the benefit of clear and set pricing so you know exactly what will be coming out of your budget each month.
Syncing Data easily
When you use Office 365 for your business you know that it provides full synchronisation. This means that whichever device is being used, all changes to documents are updated in real time. This is a real benefit for growing businesses where staff may be on the move a lot. Everyone can keep up to date with the latest information, no matter where they are.
There is no need to create a virtual private network (VPN) for all of this to happen. All of this synchronisation is available as soon as you start to use Office 365.
Reliability and Recovery
The impressive 99% uptime of Office 365 is valuable for any business that cannot afford the consequences of lengthy downtime. Smaller providers often cannot provide this level of uptime. The fact that data is held in the cloud, and that further back-up services are used, also makes it easy to recover lost data most of the time.
New Lead Management Services
A recent benefit that has been added to Office 365 is Connections. This is a solution that facilitates the management and automation of all leads that are held in Outlook. This makes it easy for appointments to be set and conversations to be tracked; a plus for a business that is not ready to invest in a full-blown marketing solution just yet.
Easier invoicing
Your business can create and send invoices easily using Office 365. You can also monitor the invoices that you send. In addition, Office 365 provides a listings option, which you can use to make sure that all your business listings are up to date.