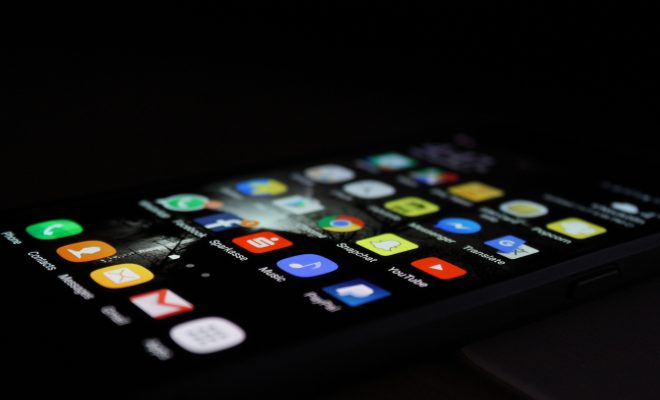 Business News
Top 5 Apps to Help You Manage Your Business
By
|
When you are running a business, things can get pretty hectic. There can be numerous people to keep up with and various projects on the go. You will also need to keep on top of financial incomings and outgoings as well as organising your team. It is also necessary to organise your own time to make sure you can work effectively, and not miss those important meetings. This has the potential to become a logistical nightmare, and even the best of organisers can become overwhelmed.
With the right tools, however, this potential nightmare can be managed with relative ease. Currently available on the market is a range of apps that help to make your daily business activities much more manageable. With various tasks automated and lines of communication arranged in a convenient format, much of the organisation is done for you. Thanks to the World Wide Web we now have well trusted resources such as Informi who recommend various apps that will help you to remain thoroughly organised. With the right tools available to you, you are then able to focus on the aspects of your business that are most important to you.
Rescue Time
According to Entrepreneur, the average person will spend around one hour and 40 minutes on social media every day. It can be easy to allow social media to take up a lot of our time, even when we do have a lot of other important tasks top be getting on with. It can even take up a lot of our time without us realising it. Rescue time is an app that allows you to see just how much time you are spending on certain apps and platforms. It also allows you to block those that are proving to be too time consuming to you, helping to ensure you are focusing on what is more important. Take back control of your time again, and you can become so much more productive in the office.
Freshbooks
When in business, getting paid is essential, but it can be challenging to keep track of what is coming in, and what is not. Freshbooks makes it easy for you to create invoices, distribute them, and then keep track of them. It allows you to send professional looking invoices from your smartphone or tablet with ease. Freshbooks also comes with a range of functions that allow you to create various reports, and also to accept credit card payments. The platform is also cloud based, allowing you to access it from PC, tablet, mobile and other devices. As a spokesperson for Experian once said "any fool can sell a tenner for £9." With apps like Freshbooks, you know where that £9 is coming from.
Slack
Keeping up with certain projects and what individual members of your team are doing can be one of the biggest challenges in running a business. Slack makes it easy for you to find out who is doing what, and how much progress they are making. The platform makes it easy to open conversations and keep track of what is being said. Slack also makes it easy for users to filter out discussions that are not relevant, helping them to focus on what they need to know. What's even better is that the base programme is available for free, although users can pay to unlock more advanced features. Slack founder Stewart Butterfield described the app as "viral socializing" with no money having been spent on its original marketing campaign.
Evernote
The internet gives us access to a wealth of information. According to an international study, we spend 10625 days of our life on it. Absorbing everything that we come across can be difficult, however, so it is helpful to be able to store it away for use later. Evernote is an app that makes it easy for you to collect and organise useful information and other resources that are found on the internet. Whether you are actively researching a topic, or just stumble across something when browsing, Evernote helps to you retain that information in a way that you get to take full advantage of it when you need it. It is also very useful for taking notes of conversations that you have had with people, helping to make sure that you don't miss a thing.
Trello
Your workforce is among the most valuable of assets that your company has, and it is important that you make the most of them. This means making sure that everybody is busy with tasks, and this can potentially be difficult to manage. Trello helps you to keep up with who is doing what, and how much progress that has been made on each task. It is easy to add checklists, add files and add or remove team members from particular projects. It is also easy for team members to chat on each project, helping to ensure smooth communication. It did so well that its parent company decided to set it afloat as its own company – so well worth a shot!