Startup Tips
Funding Your Start-Up: Where to Find Grant Money
By
|
When you have finally had that great business idea you have been looking for, securing funding is the only thing standing in the way of turning that idea into a profitable reality. Although ideas are great, they are nothing without the money behind them to provide traction.
Although tech-based start-ups are the hot thing right now, you can secure funding for virtually any start-up idea, as long as it is a solid idea with a strong business plan behind it. Securing funding is not easy though, but there are multiple different ways you can try and get it. Here are five ways you can go about securing capital for your start-up venture –
Ask Family & Friends
Borrowing seed money from friends and family is one of the most popular and contemporary ways of funding a new business. Although not all of us have parents who can provide a small loan of a million dollars, a little bit here and there from various members of your family can go a long way.
You may just be surprised by the response you get, but be careful with borrowing money from friends and family, as it can sour relationships if things should go wrong, so make sure you treat it as an investment, not a gift.
Seek Out Government Funding
In the UK, start-up businesses can apply through the Start Up Loans scheme for funding. There are hundreds of government-backed grants available for small start-up businesses which are affordable and are repaid on manageable terms.
There are hundreds of different grants and loans available through the government's Start Up Loans scheme and there are different awards for different purposes, such as securing premises, buying IT equipment and paying for raw materials. Getting the funding from the Start Up Loans scheme can be challenging though, and you have to jump through a lot of hoops to be successful.
Try Out Crowdfunding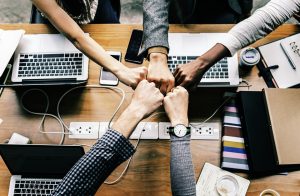 Crowdfunding is still quite a new option for securing business-related funding, however, it is fast growing in popularity and more and more start-ups are finding success through this modern funding source. If you've got a great idea and you are adept with the internet and social media, crowdfunding is a very viable option.
With a varying range of websites to choose from such as Indiegogo and Kickstarter, there are plenty of places you can try your luck with this. The only downside to Kickstarter is that there are a lot of companies chasing crowdfunding, so you really have to stand out from the crowd and get yourself noticed to create a buzz around your project. This is where being good with the internet and social media comes in; you need to market your business well, even in its early stages.
Visit the Bank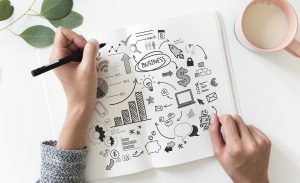 If you have a really solid idea for your start-up, backed up by a sound business plan, you can try heading to the bank and applying for one of their specialist loans. The amount you get, the interest rate and your chances of success largely depend on the bank in question. Plus, you will need a good credit rating in order for banks to even consider you.
Although many shy away from bank loans, they are still a viable funding source for start-up businesses. We would recommend trying other ways of securing funding first though; banks generally charge higher interest rates and bank loans are inherently riskier than any other source of funding.
Save Money
Finally, you may be starting your very own business, but that does not mean you should quit your day job. Use your salary to save as much money as possible before you dive into your start-up full time and, if possible, stay at your full time job for as long as it is viable, because that guaranteed salary at the end of each month can go a long way to help fund your new business venture.
The only downside to remaining in your full time job is that you have to spend your evenings working on your start-up and you could very well miss out on some opportunities by focusing on your day job. When push comes to shove, it is a balancing act and you need to weigh up risk and reward.
The one thing often standing in the way of a great business idea is money. It is quite ironic that businesses which have the potential to be hugely successful risk falling at the first hurdle due to a lack of funding. Fortunately, there are several ways in which new start-ups can secure funding to help them get off the ground and start making a profit. Thanks in part to the huge growth of the internet, there are now more means of funding than ever – a loan from a big and scary bank is no longer the only option for new businesses!