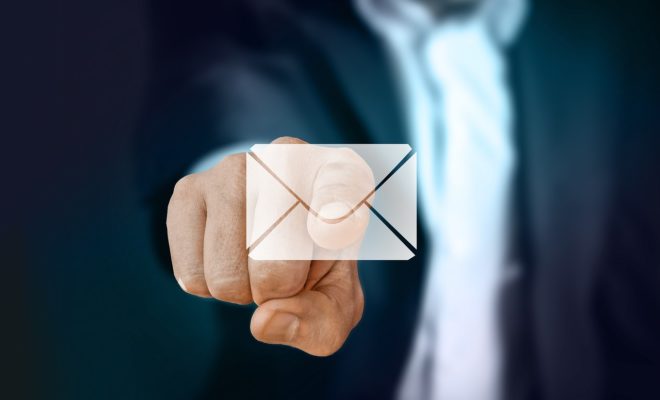 Business Strategies
5 Incredible Business Email Finders For Increased Sales!
By
|
Are you tired of getting blocked by gatekeepers?
Does no one read your LinkedIn messages?
Then it is time to use these awesome email finders and get your prospect's direct email right now!
What is an Email Finder?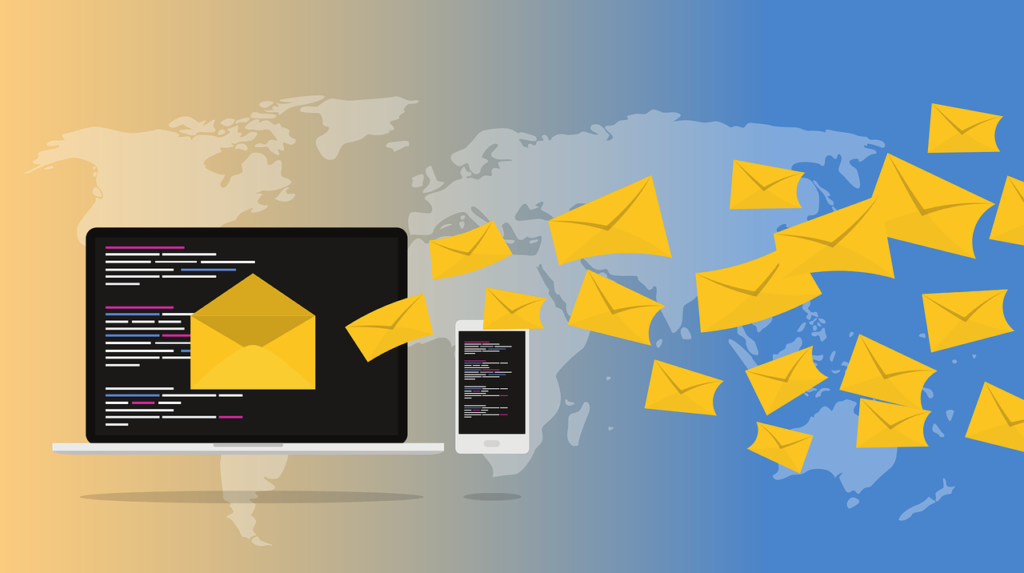 An email finder is a smart online tool that gives you access to emails of sales prospects at the click of a button. With an email finder, you can pull emails from social media accounts, search through databases using the prospects' names or even generate automated lists.
The great thing about finders is they can verify email addresses, so you don't send emails to dead accounts, and can provide you key statistics such as open and click-through rates.
These analytics can help improve your lead generation and cold outreach process by reducing bounce rates. With these tools, you will never have to email a generic company's email address again, instantly boosting your conversion!
Why Use an Email Finder?
Email marketing is cheap and effective, and you can achieve an ROI of up to $36! However, that is only if you are contacting the right people at the right email addresses. It doesn't matter if you develop the best email campaign if no one reads your copy! Lead magnets are plagued with deliverability issues thanks to inaccurate and incomplete information and buying email lists can be costly.
An email finder can help you build an accurate email list quickly and affordably. These tools allow you to find emails for specific sales prospects, search through databases and download email lists. Within a few minutes, you can compile incredible email lists filled with high-value leads. Don't settle with low open rates and conversions. Supercharge your sales by using one of these 5 incredible email finders!
1. SignalHire

SignalHire's email finder is the best way to find even the most secretive emails! Apart from the website with a directory of profiles of specialists and companies, this tool has its own extension. Simply open LinkedIn or a company's website and tap the extension. Before you know it, you will have phone numbers, job titles, and emails of key decision-makers. You can also use SignalHire's 500+ million database and instantly search for a prospect based on their company or name. This tool will also verify every email within seconds, ensuring your emails reach their desired target!
SignalHire is much more than a simple email finder. It comes with additional features such as email list building, which you can upload to your CRM in a flash. This email finder also has detailed analytics, including recruitment conversion, allowing you to effortlessly monitor your email campaign. Sign up at signalhire.com and get 5 complimentary credits per month (no credit card required). If you need extra credits, paid packages start from as little as $39 per month! Do you want to land in your dream prospect's inbox right now? Then try out SignalHire today!
2. Snov.io

Snov.io is a top-rated and extensive email finder. This tool can do it all from pulling emails from company websites and social media profiles, finding emails based on name and role, email verification, and more! Within a few minutes, you can pull hundreds of fully verified and up-to-date emails from LinkedIn, and before you know it, you will have a targeted prospect list. Snov.io comes with an easy-to-use and super-fast Chrome extension. Simply open a company's site or LinkedIn, click the extension, and let it get to work! This tool also allows you to track your emails, including open rates, schedule emails, and set follow-up reminders.
Sign up now and receive 50 complimentary credits, which can be used to find and verify emails. If you need extra credits or are looking for more comprehensive sales tools, you can upgrade for as little as $33 per month!
3. Hunter

Are you struggling to get the email for key prospects? Are your email lists incomplete and outdated? Hunter.io is an amazing tool that can get you any email within seconds! Hunter has a 100 million-strong database which you can use to easily find emails based on the company name, job title, or employee's name. Hunter verifies all email addresses, so you can be sure that your email will reach its desired target. They also allow you to instantly upload any lead discovered on Hunter directly to your CRM, including HubSpot and Salesforce. This tool is highly effective at pulling emails from the web and is used by major companies, including Microsoft, Adobe, and IBM!
Hunter offers a free service where you get 25 domain or email searches + 50 email verifications every month! If you need more searches, you can upgrade for as little as $49 per month, which gets you 500 searches and 1000 verifications. If you are looking for a simple and reliable email finder, Hunter is a great choice!
4. LeadsAPI
LeadsAPI – a powerful email finder – has everything you need to gain that competitive edge! This tool helps businesses extract verified email leads from websites.
LeadsAPI is an excellent lead generation tool for and is great for gathering data about the websites linking to your competitors. Its algorithm is based on artificial intelligence which allows it to offer AI-based B2B lead generation and resultantly, helps capture the most relevant contact leads. 
With LeadsAPI, you can extract leads from over 1000 pages in under 5 minutes. These leads include complete user data including their email, name, work position. 
If you are worried about the coding issues, fret not because this leads finder is that it is a no-code solution, so no prior technical knowledge is needed to operate it.
Sign up to LeadsAPI and get 100 free credits that will allow you to extract up to 1000 emails, so you can try it before you opt for the paid package (no credit card required).
It also comes with a free trial of a month and the paid packages start from $29/ month and go up to $99/ month depending on your usage. 
So, are you ready to give your competitors a tough time through superior research and business automation? Try LeadsAPI today!

5. Lusha

Lusha is a top-performing email finder tool that gives you immediate access to prospects' contact information! Lusha has an easy-to-use Chrome extension which is ideal for pulling emails and phone numbers from LinkedIn and company websites. This awesome sales tool also has a feature that will track down a prospect's social media profile, making establishing contact super easy.
Lusha is integrated with HubSpot, Salesforce, Zoho, Outreach, and other CRMs, allowing you to upload contacts to your CRM effortlessly. They offer a no-strings-attached 5-credit free trial. You can use these complimentary credits to find phone numbers and emails. If you want to instantly improve your email list and start talking to big-time prospects, try out Lusha now!
6. LeadGibbon

LeadGibbon allows you to sidestep the gatekeeper and, with one single click get your hands on the email of the decision-maker! Lead Gibbon is a world-class LinkedIn extension and business intelligence tool which gives you instant access to anyone's email address. Major companies, including Google, Airbnb, and Apple, are using this tool for prospecting! This tool allows you to extract emails from LinkedIn, search for emails via their massive database and even upload CSV files with names, and LeadGibbon will automatically pair the names with accurate emails. This tool instantly verifies addresses, so you won't suffer deliverability issues. Once you have built an incredible email list, you can easily export it to your CRM.
When you create an account, you get 5 free credits which are perfect for testing out the LeadGibbons database and LinkedIn tool. Their paid packages start from $49 per month, which gives you 250 verified emails and 25 phone numbers. Their top package is $199 per month, which gives you 1250 verified emails and 125 phone numbers. LeadGibbon makes it easy to prospect, try it out now!
Wrapping Up
Don't waste your time messaging prospects on LinkedIn or trying to guess their email address. Sign up to those finders and receive credits every month for free! With these credits, you can pull 100% verified emails from websites and search for prospects in an extensive database. Start prospecting like a pro and use email finders today!