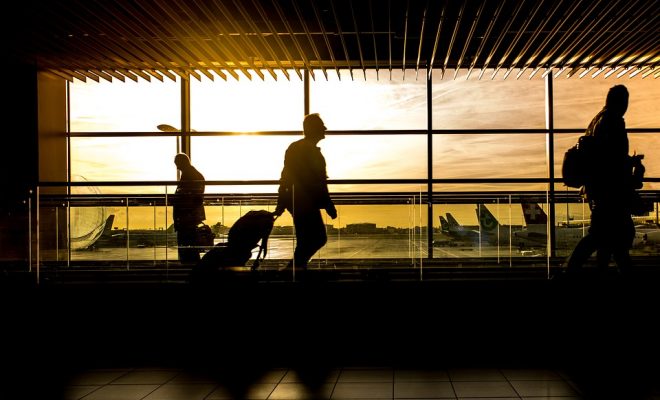 Business Strategies
5 Thing That Business Needs to Consider When It Comes to Corporate Travel
By
|
Increasing rates of travel for a business usually signifies good business health and local or global market growth. However, without a clear travel and expense policy and management system, you may find that the business is overspending and that it's starting to affect the bottom line in a manner that's not advantageous to future growth. To avoid this, businesses must create and enforce a clear travel policy that's shaped by the culture and budget of the company. To find out more about this and other things businesses must consider when it comes to corporate travel, read our list below.
Define Reimbursements
A good corporate travel policy is undoubtedly a clear one. Explicitly defining expense categories together with setting budgets is essential to successful travel management. In your policy you should endeavour to list everything the company is happy to cover and include any details on booking restrictions and guidelines to help dispel confusion. These can include:
Non-reimbursable items: to avoid confusion it's good practice to list what you won't cover, with examples, alongside the things that you will; this may be tips, upgrades, or parking.
Timeline for bookings: if you want to be informed of travel expenses with notice (within reason of course) then it's worth outlining an acceptable timeline for staff to follow, this can be two weeks or a month, for example.
Preferred vendors: list any companies, brands, airlines you would prefer staff make bookings with.
Payment processes: inform employees of per diem allowances and outline when a personal card should be use versus a corporate one.
Think of Safety
Employee safety should be high on the list when it comes to corporate travel considerations. When writing a travel policy, consider including an emergency number or a safety procedure for staff to follow should an emergency happen. How this is defined will be down to you, but staff will likely appreciate knowing that they're able to bring up any concerns, should some arise.
Provide Digital Solutions
Asking staff to keep and file paper receipts for reimbursement during travel isn't going to make anyone happy and it's an old-fashioned solution that needs to be left in the past. Instead, look into mobile solutions like travel and expense management platforms that help to track and record expenses in real-time, making the process efficient and easy. Expense reports will be updated in real time and you will have ultimate control as the approval process will also be instantaneous, leading to better overall budgeting.
Offer Autonomy
A comprehensive travel policy that's frequently updated and issued to staff should be the outer limit of your management. Staff appreciate being able to make their own decisions about flights, hotels, and more – even if it's from a pre-approved list. This helps to increase the level of control staff feel (especially important if travel is frequent) therefore increasing comfort levels that lead to a better overall experience of travelling for business.
Review Your Policy
We've covered a lot of ground regarding what a good corporate travel policy looks like and the tools to make travel easier for everyone involved. Finally, to make sure that the policy stays relevant to your company and staff, it's important to review and update it regularly, adjusting budgets and vendors as needed. Taking a proactive approach to corporate travel in this manner will ensure that your company is always a step ahead of travel expense management.
Read more about How to Write an Effective Corporate Travel Policy – 30SecondsToFly