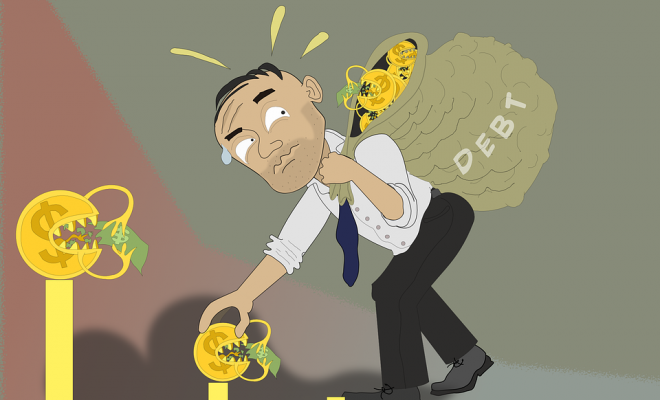 Business Tips
Ways To Deal With Aggressive Creditors To Settle Your Debts
By
|
Dealing with some unmanageable debt is always a stressful situation. But, getting aggressive creditors always on your nerves will worsen the situation more. They are always calling for some demanding payments, which you cannot afford to miss. If you ever miss any payment, the calls will escalate. There are various ways and some of the professional resources, which will help you to deal with creditors and make them avoid calling you. This way you can take care of your debts well and don't have to worry about those annoying calls in the middle of the night or any time of the day!
The first thing you have to remember is that each state has different protection law on what creditors can do and what they cannot. So, following some simple tricks can easily help you work with creditors lawfully and clear your debts at the same time.
Address the problem first:
Before even coming out with a plan, you have to address your issue. You can try ignoring the problem with the thought of it disappearing at mid-air, but that's not going to happen anytime soon. Waiting for the issue to get fixed automatically is the most foolish thought to come across. It is not just unrealistic but will worsen your situation and force you to end up in the courtroom. You might even get bankrupted if you fail to understand the importance of debt.
As you don't want creditors to harass you any longer, you have to stop avoiding them completely. They will try to contact you through phone, letters and via other means.
You have to take those calls once in a while to understand their statements. It is only by facing the problem that you can get a solution and there's no other way out.
You have to be rather proactive and take some steps to work a way out with creditors. That will help you to be in a much better place financially and in the long run.
If your creditors are being unrealistic, you can get some sound help by being a part of it. Even if you are forced to stand in front of the judges, at least you will have proof to show the court that you have tried.
You need to get everything on paper:
Once you go through all the debt settlement reviews, you will have one thing in common. You have to get everything on paper. A debt collector will not be able to pursue your case legally unless the person has a written statement. The statement or the written documentation will outline the debt within a span of five days of contacting you. You are not answerable to the collector and don't have to say anything to the person over the phone. Just wait for the letter to arrive. If the letter fails to arrive within that targeted five days, you can easily hold the strong ground to sue the person for causing harassment.
You have to write a Cease and Desist letter:
Al the in-house collection agents for the credit card companies and banks are forthcoming around identities. All the third party collectors, willing to buy dent from credit issuers are not associated with forthcoming identities. They are always going to try keeping their identity a secret. They know that the Fair Debt Collection Act will provide you with the power to demand you stop calling in writing.
You have to force the creditor to give a name and address. After you receive that, you have to write the person multiple certified letters demanding to not give you a call anymore. It is important to know that your letters need to be certified. If not, then collectors will always try to deny receiving any letter from your side.
You need to be aware of your rights:
Never try to believe anything that the creditor tells you. His main aim is to get money back from your side. For that, they won't stop making dangerous stories, just to scare the soul out of you! So, avoid believing every word that a creditor has to say to you. Multiple collection agencies have been caught by FTC when they tried deceiving their customers into believing a certain amount they owe, which in reality, they don't.
As debtor's rights vary from one state to another, it is always up to you to do your bit of research and keep yourself rather informed.
Working knowledge of your rights is always going to be the best defensive shield you can get and it is going to be the best defense against lies of a collection agency.
So, keep yourself updated with the recent knowledge in debt settlement and collection plans before believing anything the creditor says. Gaining your own knowledge will give you the power to challenge creditor if they say anything wrong.
Try negotiating the debt down:
Debt collectors are quite aggressive when it is time to get their money partly as they are always desperate. They have to grab your debt if they want to stay afloat in the economy. So, that need will force many of them to compromise.
Avoid accepting any of their payment plans when they give you a call. Instead, you should offer them to pay around 10% to 15% of what they are asking for.
You need to make it very clear that affording a single penny extra is not possible from your side. Even if they don't accept your offer, you have to stand firm in your judgment.
If you haggle with them in every step, they might let you off for fraction of debt. Just remember to keep this rule in mind while coming up with an agreement with the collection agency.
Whatever is happening between you and your creditor, everything needs to be recorded. These recorded pieces will work for you, just to help you make plans later and present as proof in front of the courtroom. You have to be safe from your side, and going through these plans will help you a lot in this regard.