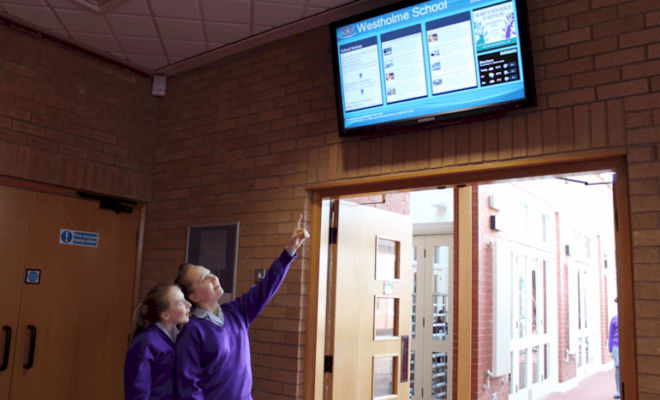 Business
How to Use Digital Signage for Schools, Campuses, and Education Institutions
By
|
Technology has spread so well across industries that it has become a prominent factor that facilitates communication. The education industry is not left behind. Smartboards and E-books were already a part of student's everyday school activities. Many schools and campuses have now leveraged the engaging and informative school digital signage inside their premises to make the educational experience more fun and memorable for the students. Want to know how you can utilize digital signage for campus? Keep Reading.
Digital Signage for Schools, Campuses, and Education Institutions
1. Display Calendar For Upcoming Events & Holidays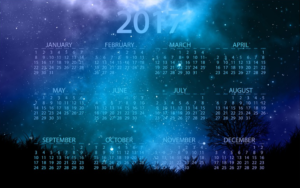 Keep your students posted about the upcoming events and holidays by displaying the calendar on the digital signage. The display calendar ensures maximum visibility as every student to come across it, don't cross without looking at it. Traditionally, schools would make announcements if there were any forthcoming events, but that never ensured that every student gets to know about it. The eye-catching digital signage grabs the attention of each student. If you want to ensure maximum student participation, you can display pictures of previous events and sports competitions. It will generate interest among new students and refresh the old students' memories, encouraging them to sign up for the event.
2. Provide Indoor Navigations For New Students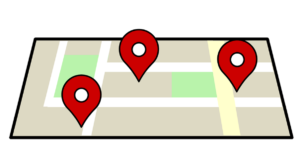 Do you remember as a kid when you entered your school building for the first time? How anxious and confused you were, feeling helpless. Well, those times were different. Now things have changed. Technology is here to make things easier for everyone. Hence, digital signage for schools is the perfect tool to make students' journeys much easier. Utilize digital signage to provide an indoor positioning system for the students who are new to the campus and are feeling hesitant to ask anyone. When you do so, you allow the newcomers to move around the campus more confidently and have the best first day at your school.
3. Celebrate Student & Staff Achievements
Everyone wants a little appreciation for even the smallest achievements in life. Especially for students, as these appreciations help them excel in their specific areas and achieve better. Utilize the eye-catching digital space provided by digital signage and display the pictures of high achieving students at your campus, in academics, sports, or any other extracurricular. When you do so, you bring your students under the limelight, encouraging them to do better. It also inspires other students to perform better, improving your school student's everyday performance altogether. Not just that, you can also display the achievements of your faculty members or thank them for their hard work, creating employee engagement opportunities as well.
4. An Environment-Friendly Notice Board
In a traditional school campus, whenever something new would happen on the campus, or there were any updates, hardcopy circulars were distributed among classrooms and students. It created a lot of paper waste. While schools are where students get to learn a lot, teach your students to be respectful towards the environment by showcasing all the important updates on digital signage and reminding the students why it is necessary to be pro-environment. Not just that, it'll save you a lot of paperwork and time, all you have to do is upload the new update at one place, and it will automatically update on each digital signage at your school campus, giving real-time updates.
5. Give A Digital & Educational Experience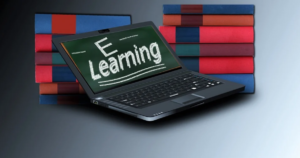 For students, schools are an entirely different world, where they enter to get new ideas by leaving the outside world behind. Students spend most of their time there, so you must keep them posted about the latest news updates using digital signage. By doing so, you keep the students connected to the outside world. Not just that, you can also display educational videos and other informative content on the digital signage to give a digitalized educational experience to the students. The visuals make the educational content so interesting and engaging to the students that digital signage manages to become an exciting part of their student life.
6. Attractive Menu Boards For Cafeteria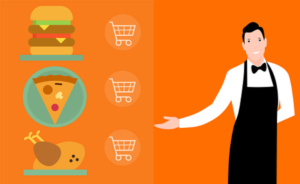 Lunch break is the favorite part of the day for every student. They all rush to the cafeteria as soon as the time comes. With so many students standing in long queues, many students spend most of their time wondering what to eat. Give your students suggestions on what they can order to make the process easier and smooth. You can use digital signage for the school to display the menu. Not just that, to make the process educational, you can also mention the calories per food item. Not just that, you can make this experience educational for them by showing a food chart that displays the percentage of proteins, fats, or carbs present in the students' meals and what all benefits that would bring to their health.
Let's Call It A Wrap!
Time to call it a wrap on the note that you have an in-depth understanding of how you can use digital signage for schools, campuses, and educational institutions to give some unforgettable and cherishable memories to the students. So! What are you waiting for? Make the students grow their own criteria for a good career and Leverage digital signage inside your campus and get ready to have a well-connected community at your school that is safe, modern, and more relatable for the students.