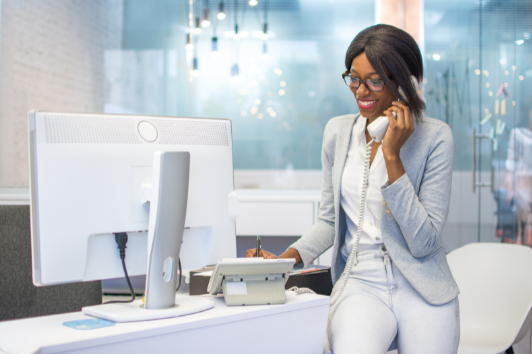 Business Ideas
0333 Numbers – Are they Cost Free?
By
|
The United Kingdom has been seeing the rise of 0333 numbers since it came into existence. An 0333 number is a special phone number. It cannot be associated with any geographical location and they are a landline number and not a mobile number.
The 0333 number is most often used by large organizations, businesses, and government departments. They are not a usual number that is used by common people.
What is a 0333 number?
 The 0333 is a dialing code that is a non-geographical code used by government organizations and not-for-profit organizations. These organizations are allowed to call at the same rate as other landline phone numbers without worrying about any specific geographical region. It is beneficial for the organization to offer services to the customer outside the UK.
Every 03 numbers are treated as the same. The rates for geographical as well as non-geographical are mostly similar. There are several 03 numbers as well which follow the series of 0345 and 0332. In this article, we will be explaining every aspect related to 0333 numbers, cost, and other related terms.
Are 0333 Numbers Free? 
If you are wondering about that, such organizational organizations can call from 0333 number as it is free. Well, you are wrong, the 03 number is not free. They are not free as they come with a monthly subscription cost. It costs the same as another regular landline or mobile phone. The speed for all numbers starting with 03 is the same as the numbers starting with '01' or '02'. Also, the 0333 numbers are not the same as 0800 and 0808 free, but there might be some free calling rates.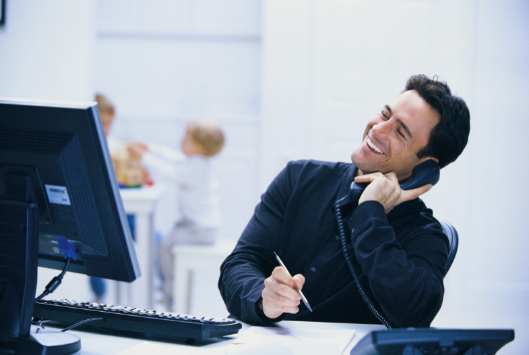 The 0333 is a specific number that is a fixed network of companies and used by other organizations as well. If your cell is offering a free call to any particular and fixed numbers then 0333 will also be involved in this operation even if it is for a day or a few hours. All the 0333 numbers work with the same speed and the same way.
0333 Numbers cost 
The 0333 numbers are the same as 01 or 02 numbers and cost similar charges. You do not have to worry if you are planning to get this 0333, a fancy number. Although, the use of landlines is declining so it will be easy for mobile users if you are going to take numbers starting from 0333. The cost may vary between different providers. You can have a look at our chart mentioned below.
 Cost for Dialling Through Mobile
Provider
Inside contracted landline minutes
Outside contracted landline minutes
ASDA Mobile

 

Free
8p/m
Delight Mobile

 

Free
3p/m

 

EE

 

Free
30p/m
GiffGaff

 

Free
10p/m
Lebara Mobile

 

Free
19p/m
LycaMobile

 

Free
15p/m
02

 

Free
35p/m
Tesco Mobile

 

Free
25p/m
Three Mobile

 

Free
3p/m
Virgin Mobile

 

Free
26p/m
Vodafone

 

Free
30p/m
  Cost for calling 0333 numbers on Landline
Provider
Approximate peak cost

 

BT

 

12p/m+21p set up charge
TalkTalk

 

13.5p/m
Sky

 

9.5p/m
Virgin Media

 

12p/m
Information on calling 0333 numbers
 As we mentioned above, the 0333 number charges the same as any landline number. All the 03 number users have to follow the same rule which is regulated by Ofcom. Also, all the numbers starting with '03' work in the same way as 0333 numbers.
If you want to take 0333 numbers then several providers offer great and affordable pans. You can research and check them out as per your choice. The chart above will be helpful for you to choose your plan according to their charges. Although this number is not just for an individual so if you are a government employee or work for non-for-profit organizations then you go for it.
Are 0333 Numbers free on EE?
 Not exactly. The 0333 numbers are not free on EE as they are charged at a very standard rate. The 0333 numbers cost the same as 01 and 02 (localized/geographic/landline) numbers.
However, if you have any free minute spare on your EE contract then you can involve the option to call free in the same offer. Until your free minute's allowance expires, you call 0333 numbers effectively for free. But one thing about EE users is that if you have talked for like 1 minute 45 seconds then you will be only paying for it and it would not be in round figure. So, EE uses the second billing option. If any business is using 0333 numbers then it will be a little cheaper as compared to the numbers starting with 08.

Are 0333 Numbers free on O2?
 No, the 0333 numbers are not free on O2 as they charge standard rates on the UK-based charges. Also, you can use the 0333 to call with any of your inclusive packages, it will not charge any extra cost.
Calling an 0333 number from O2 might cost you 30p per call. However, we have already mentioned that if you have any inclusive minutes on your O2 rewards, you can call the 0333 number without any additional charges. It leads to saving some of the considerable amounts if you use 0333 with your inclusive minute spare.

Are 0333 Numbers free on Vodafone? 
If you think that calling on Vodafone with 0333 numbers will be free and save charges, then-No. Calls to the 0333 number will be included in your bundle's plan that is based on how many minutes you have. So, the cost for the 0333 numbers is the same as the numbers starting from 02 and 03. If you already have a plan and you go beyond your limit then you have to pay some additional charges for that. If you have taken a subscription for the "Pay As You Go" plan then you will be charged 30p per minute. If you are taking a subscription to Vodafone "Big Value Bundle" then you will be charged 35p per minute.
We hope the above information about the 0333 number and how it works is useful for you. If you have any queries regarding this article or related to 0333 numbers then you can ping us or leave a comment below. We will be grateful to reply to you back.