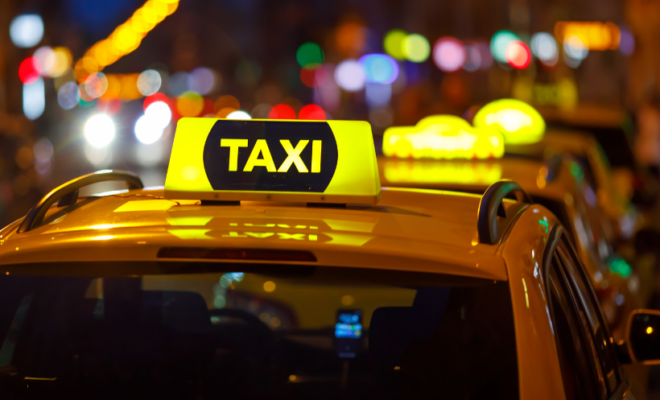 Business
How To Start A Taxi Business In The UK? – Everything You Need To Know
By
|
While the idea of launching a new business is exciting, when it comes to the practical requirements of setting it up, many would-be entrepreneurs begin to get cold feet and doubt themselves. It is crucial to know your market, how you plan to penetrate it, and whether it has room for more entrants.
In addition, there are several questions you must be able to answer first that will determine whether running a particular type of business is right for you. This guide will help you decide if this is what you truly want to do and how to go about getting your business set up.
The Taxi Industry In The UK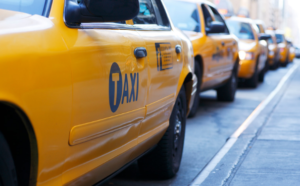 The current taxi industry does still have room for more entrants. However, bear in mind that these companies are all in competition with each other. You will need to excel at service delivery and customer care to take your share of the market.
Poor service delivery and word-of-mouth are responsible for many taxi businesses closing down or functioning marginally. The biggest factor that new taxi businesses bang their heads against is an inability to sustain the business because of not being able to meet the financial requirements to become established, break even, and start making a profit.
Certain cities are better primed to absorb newcomers to the industry. Current research says that great cities to set up your taxi business are Edinburgh, Manchester, and London. That is not to say that you cannot succeed in the city where you are based. However, it is worth doing research on your preferred city before racing full steam ahead.
The transport industry continues to grow at this stage. Fuel prices and a reluctance to use public transportation are the concerns of many UK citizens, thus paving the way for taxi companies to earn a living.
Around the world, the number of taxis in operation exceeds 300,000 in the USA, 450,000 in Europe, and 500,000 in China. Here is a breakdown of the taxi statistics for the UK. Pay special attention to the summary that shows how wheelchair access and private hire may provide a suitable niche for you.
Possible game-changing advances in the future of the industry may include:
Eco-friendly or electric cars being the norm, or even legislated; and
Robot-propelled driverless vehicles.
Is Starting A Taxi Business Right For You?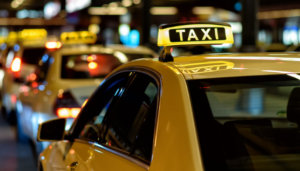 With a fair amount of competition out there, you need to be sure that the taxi business suits you and your circumstances. You need to have the right personality, good physical and mental endurance, and the capital to make a go of it.
Look at the following description and see to what extent it matches who you are and what you can withstand to give your business the chance to flourish:
A taxi driver works between twelve and sixteen hours a day, including Sundays and public holidays. He is required to make numerous trips daily, sitting in his vehicle for hours at times, which could take a toll on many people. The driver must be emotionally strong to deal with the rigours of the job and dealing with people from all walks of life.
When he starts his business he has to have the patience to watch it grow from a capital-intensive operation to one that finally brings in a steady profit and income. If the going is rough financially, he must have other resources to tide the business over for better times.
In addition to fitting the type of personality described above and with sufficient access to finances and cash flow, here are some general considerations that apply to any new business that are necessary to create your niche:
You will offer something unique to your customers that is not being provided by your competitors; in other words, you distinguish yourself from others and stand out above the competition.
You will set the right price for your services and provide a quality offering.
You know who your customers are and where and how to find them. This includes knowing and being able to meet their expectations.
You have the capital and other financial resources to cover costs initially.
What You Will Need To Do Initially To Start Your Taxi Business?
If you are still reading, it means that you probably are a good candidate for a taxi business owner. Now it is time to look at the practical requirements of starting your business. The first step is to determine which city in the UK you will operate in. Secondly, what type of company legal structure will suit your business: limited company, limited liability partnership, partnership, or sole proprietor?
Remember that you will have to share profits with any structure other than a sole proprietorship, but without a limited structure, you can be held personally liable for company debt. Thirdly, you need to select a company name that is not being used by another business.
What Else You Will Need To Do?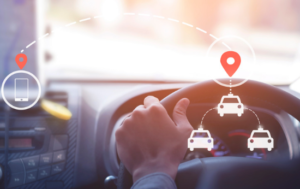 Now that the big decisions have been made, we focus on the other steps needed to get up and running.
Work out the details of scale. Will you start with just yourself as a driver or will you immediately begin the business by hiring several drivers and providing each one with a company vehicle? What can you afford and how quickly will you be able to expand? Alternatively, do you plan on staying small?
Get all the necessary permits and licences for all your vehicles and drivers. You will also need a business licence to operate a taxi company. Choose an insurance company and package that will cover you fully. If you have employees, you will need an employer ID number. Ensure that all your employees have the necessary paperwork to drive passengers around. Put copies of all these items on file.
Will your drivers wear uniforms? What logo will you put on your vehicles? What other expenses, along with wages and taxes will you incur?
Once you have worked out your expenses, you need to consider your income. How much will you charge customers? What different rates will you charge for additional services, for example, an all-night out-of-town service for a group?
How many trips will it take per month to break even with monthly expenses? If you rent business premises, you will have to consider rent and utilities or you may decide to operate from home.
Determine your business process. Will your business run as an automated app? How much will the software cost? Do you pay a monthly support fee or are only charged when there is a problem? Or will you use a phone number for customers to call you and who will answer the phone and allocate the driver in each instance?
Software is more efficient as it will flag the closest driver to the customer. It should also give you a clear indication of when your business has grown to capacity, and you need to hire new drivers and buy more vehicles. Finally, how will you advertise?
Purchasing Your Taxi Cab(s)
While there are many dealers you can purchase your cab from, this is not the most cost-effective way for the entrepreneur just starting a business. Check out Cab Direct which makes it possible for the new business owner in England, Scotland, and Wales to purchase a taxi for sale directly from the factory and avoid paying the middleman. This will give you savings on price, fuel, road tax, and running costs compared to running an older model.
Follow this guide to address all the aspects of starting a taxi business.