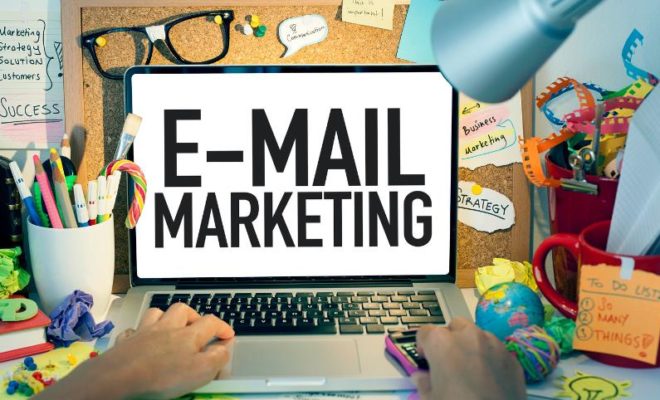 Business
How to Enhance Your Email Marketing Through Automation?
By
|
As you put together a marketing strategy for a business, you would benefit from generating leads, creating customer retention, and boosting brand awareness through marketing.
Globally, over 380 million emails are opened and read, so if you ensure your business is part of this cycle, you increase the opportunity of creating more qualified customer leads and boosting your brand. You can do this by conducting email marketing within your business, which can have an ROI of $42 for every $1 spent, which is the most efficient and profitable marketing strategy.
Email marketing is the basic strategy of sending emails to create a direct form of marketing through 1-2-1 communication with potential customers. Email marketing can be done in various ways but ultimately have the same goals when carried out effectively.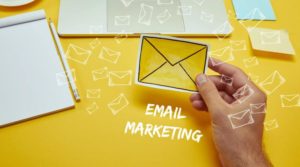 Email marketing can ultimately enhance a company's sales metrics, boost engagement, build lead generation and pipelines, create more brand awareness and build customer advocacy and loyalty when it did not previously exist.
The use of email marketing is also testing the marketing time, as it is incredibly popular with both generation Z, millennials, and generation X and has done well with baby boomers. Email marketing can convert when aligned with the correct audience, content, and goals.
What is Email Marketing Automation?
An email marketing process is a way businesses opt to use technology, software, and applications to automate email marketing tasks that streamline the overall process. This will usually include sending emails, ensuring campaigns are segmented, scheduling the time of sending out, and analyzing and reporting email campaigns.
If email marketing is wasting a huge amount of your team's time, automating your email marketing can be a huge benefit to your business.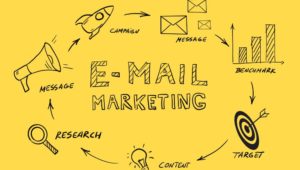 Your priority should be having your marketing team generating creative ideas for your business, so the ability to leave the scheduling, segmenting, and reporting an automated email marketing platform is a huge benefit.
Email marketing automation also allows for a higher degree of segmentation, which leads to improved personalized emails. It has been found that consumers widely prefer a customized marketing approach, which is not much more personal than email marketing.
How Do You Create Email Marketing Segmentation?
Making sure your audience is segmented is a vital part of email marketing. Segmentation of your audience is dividing up your general customer base and tailoring the email to who you send it, for example, having campaigns around certain cultural holidays and the emails sent to people who celebrate that, or your audience divided by long-term customers and sending them a thank you email.
Email marketing audience segments will typically involve these characteristics on top of demographics, purchase history, how engaged they are, and more. When you have your email audience segmented, you can get more personalized and targeted and get more relevant emails to your customers. This can boost revenue through more engagement and, more likely, customer conversion.
How to Use Email Marketing Automation For Boosted Revenue and Retention?
It is clear to forward-thinking marketing departments and agencies that automated email marketing is the future. It can boost your revenue while increasing customer retention in many ways.
By utilizing precise segmentation of your audience, you can boost engagement, leading to more customer conversion or retention. Engaged customers are far more likely to purchase the business too, and have more positive connotations of the brand.
Email marketing automation can build a business' revenue stream by keeping it in the forefront of the customer's mind, with email marketing automation platforms ensuring send-outs and ensuring no beat is missed. With automated follow-ups, customers will have your brand in their minds, and if the content is engaging, you are on the path toward creating high conversions.
Email marketing automation also provides incredible data and analytics as you track your email marketing campaigns. Sometimes, it is essential to know what doesn't work just as much as what does. With the reporting and analytics from email marketing automation, you can find what leads to customers not engaging or opening your emails – by doing this, you can give yourself more feedback on the content and create email marketing copy that leads to longer customer lifecycles and higher retention rates.
Email marketing automation is the perfect method for a business that is trying to be efficient with their spending and maximize the ROI of their marketing.
Using the technology and software for email marketing automation, you can create streamlined and automated email marketing campaigns with a lower risk of error and higher conversion and retention rates.
By automating these processes, you also improve customer segmentation, allowing the AI and data to separate and segment your customers and be more personalized and targeted in your approach. Doing this increases the sense that your brand is personal and make more money and retention for your business.