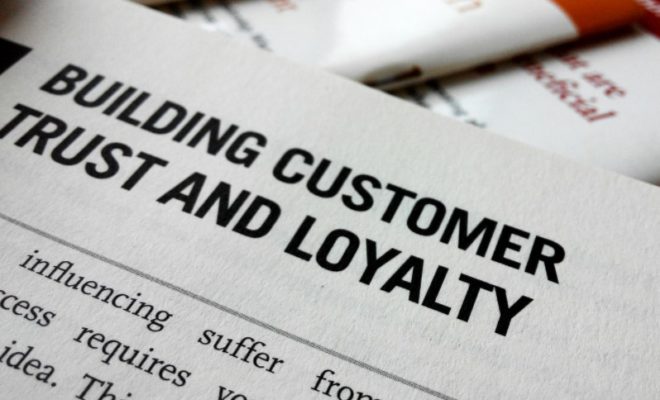 Business
11 Effective Strategies To Win Customer Trust And Develop Your Competitive Advantage
By
|
Winning loyal customers begins with earning their trust first. However, the customer experience has become more complex due to the increasing number of technologies and channels nowadays. If a clear strategy is not in place, you may risk overwhelming your customers instead of delighting them.
Therefore, to build a competitive advantage, you need to ensure that the omnichannel customer experience is seamless, effortless and secure at all times. You will need to prove to customers that you have their best interests at heart. To help you achieve this, we have prepared eleven useful techniques you can implement to start building customer trust.
Effective Strategies To Win Customer Trust And Develop Your Competitive Advantage
1. Use Storytelling
Storytelling is a crucial component of starting a brand and building it, as it can help you shape the way your customers view you. This technique allows them to see beyond your products and services and understand your story. Therefore, it is important to convey your organisation's history, values, and expertise so that you can develop a brand that your audience can relate to.
As a result, your company will be loved and appreciated for its authenticity and openness. Moreover, when you are creating content, aim to tell a story that not only will draw your customers in, but will also pique their curiosity.
2. Protect Customer Privacy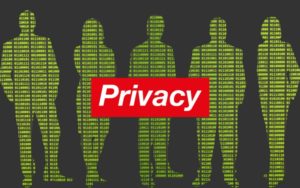 Protecting customer data is vital to building a competitive edge and ensuring ongoing success. To demonstrate that your business can be trusted for information security and privacy management, you can implement ISO 27001, using templates to save yourself time and effort. By heading over to hightable.io, you will learn more about ISO 27001, which is the international standard for information security.
It helps organisations of all sizes and industries protect their most valuable data and increase their business opportunities. Getting certified against ISO 27001 enables you to create a strong relationship with your customers and partners and demonstrate that your business is operating to a high level of security.
3. Keep An Active Dialogue
Maintaining regular communication will show your customers that you care about them. For example, you may need to follow up with unhappy customers on social media and answer their concerns. It may be best to do this publicly, as you will demonstrate to your wider audience that you are taking the problem seriously and you wish to resolve the issue.
Also, you may want to send thank-you notes on customers' preferred channels to acknowledge their loyalty and advocacy. Be sure to accompany this with a promotional offer for a better effect.
4. Share Testimonials
Consumers usually listen to feedback from fellow customers more than the companies they are buying from. Because of this, sometimes real customers' opinions will matter more than your other marketing activities. This is why it may be helpful to promote satisfied customers' positive experiences by asking them to write testimonials or reviews.
This will add a certain level of legitimacy to your messaging and offers, allowing your prospects to make a decision more quickly. For instance, if you run an e-commerce business, you can encourage customers to leave reviews and share the best ones on your website and social media channels.  
5. Provide Real-Time Service
Ensuring proactive service can make a great impression on your customers, as being a step ahead will eliminate common obstacles. This means that you will need to train agents to respond promptly and monitor contact centre technologies to check they are working properly.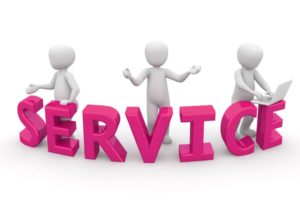 For example, when customers report a problem, they should be notified when they are being routed to an appropriate agent. Also, you should optimise your website and ensure it reflects accurate and up-to-date information, such as product recalls or promotional offers. It may be beneficial to let customers know of certain changes including schedules for website maintenance and delays over the holidays.
6. Be Reachable
One of the most important touchpoints of customer interaction is your contact page. Because of this, it is guaranteed to be the most visited page on your website. However, many businesses overlook the importance of creating user-friendly designs and providing clear and concise information.
You will need to focus on improving the conversion rate of your contact page, as this can help you convert prospective buyers into brand ambassadors. It may be beneficial to add as many avenues for connection as possible, including email addresses, phone numbers, social media handles, and live chats.
7. Build A Strong Reputation
You will need to build a strong reputation for maintaining excellent standards. This boils down to everything you do, such as your high-quality products, top-notch customer service, and comprehensive employee training. Terms and conditions regarding services and policies should be clearly outlined on your website. Refunds should be delivered promptly and accurately as well.
It is also possible to cultivate a good reputation by supporting local causes, attending events, and donating funds to charities. Make sure you mention all of these activities in your email newsletters, social media content, and website updates.
8. Introduce A Customer Loyalty Scheme
Incorporating a customer loyalty program is a great way to drive sales and show your appreciation to customers. It is important to adopt a more innovative approach, which will make a lasting impact. For example, you can offer third-party promotions, such as retailer coupons, cinema tickets, or spa days.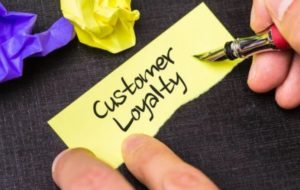 This approach will help you build an emotional connection with your audience. If you combine this strategy with personalisation, you will achieve even better and more profound results. Regardless of the incentives you choose, the goal is to make the experience more advantageous for your customers.
9. Share Your Best Practices
Nobody knows your products and services better than you, which means that you are the best person to share handy tips and offer insight. Your customers will likely look for ways to get the most out of your products and this is where you can utilise your expertise.
This type of gesture does not require much of your time or effort, but it will deliver value to your customers. Alongside this, you can promote your business products and emphasise their benefits at the same time. Some useful ideas could be to start a blog, create an explainer video or a series of tutorials.
10. Take Ownership Of Problems
When problems arise, it is crucial to take ownership and ensure issues get resolved fast. Remember that this does not involve accepting blame or fixing the problem personally. All you need to do is accept responsibility and show empathy. This will help you build a stronger connection with the customer and ease their frustration.
While it may seem easier to tell the customer that it was another department's fault, you should provide assurance and understanding instead. Simply informing the customer that you are happy to help will let them know you are taking ownership.
11. Put Your Customers First
Lastly, your ability to earn customer trust will come down to your ability to provide your customers with what they want. One of the best strategies to achieve this is to create a customer-centric culture.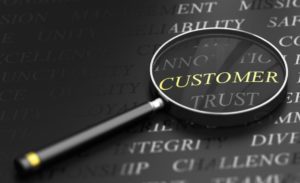 Within some organisations, the only departments that focus on customer needs are front-line workers and support staff. Instead, you should encourage all employees to think about how they can impact customers. As a result, your products and services will reflect an emphasis on customer needs, which will assure customers they can trust your brand.