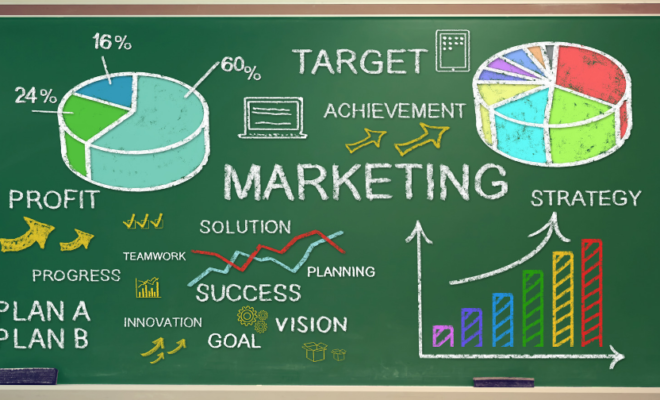 Business
Marketing Ideas for Businesses in 2022
By
|
Whether you already have a business up and running or you're launching one, having a strong marketing presence is extremely important.
Marketing is essential in raising brand awareness and is the foundation for qualified leads that return to sales. If you have a smaller business, getting the word out there can be difficult due to budget or time. However, there are key cost and time-efficient strategies that you should consider to help scale your business to the next level and improve your marketing efforts.
So, if you're a business owner looking for new and efficient marketing strategies, then look no further. This article will explore new and existing marketing strategies you should consider for your business.
Marketing Ideas for Businesses in 2022
Direct Mail Marketing
Nowadays, the marketing world is largely digital, which means many people write off a lot of the old-fashioned marketing techniques and assume that they aren't effective anymore, but this is not the case. Direct mail marketing can still work with your other channels if done correctly and can really help make your business stand out from the crowd.
Direct mail marketing consists of any physical correspondence that you send to customers to get them to interact with your business once again. All that your mailers need to receive is something that identifies you or your business and results in a call to action to contact you. The rest is entirely up to you, so be creative or stay minimal; the choice is yours.
Why does it still work? There are many reasons why it still works. Direct mail is interactive, meaning that handling physical mail is more noticeable than online mail. It also allows you to include things like coupons and promotional offers. And as previously mentioned, direct mail allows you to get creative in the design process, meaning that if you do it right, it can stand out to the customer.
Combine all these facts successfully, and you have an effective marketing strategy in a desaturated market, making it all the better for you to take advantage of.
If you're convinced direct mail marketing is something your business could benefit from, CX Services is a leading company for delivering direct mail for businesses.
Email Marketing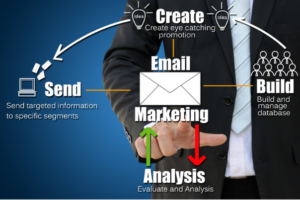 On the other side of mail marketing, there is email marketing. It's a bit of a harder marketing strategy to master, but the opportunity still lies there. Email marketing should be the cornerstone of every business marketing strategy.
Email marketing consistently has the highest ROI of any other marketing channel. While this sounds great, it still needs to be executed appropriately to see positive results for your business.
There are several ways to boost your results and see greater returns. Cleverly repurposing and segmenting the content you send out and ensuring each email is unique to itself and stands out is the best way to get impressive results.
Of course, this means considering how many emails you are sending out. Your email output may vary depending on the size of your business, but you should always monitor how much is going out as a huge influx of emails may annoy your customers.
We all know how it feels to be bombarded with promotional emails!
Utilise Your Socials
Social media marketing is a powerful way for businesses to attract and reach customers in a short time. Users learn, like, follow, and shop from brands all over social media, so you're missing a trick if you're not already using social media!
Social media marketing is a form of digital marketing that utilises the power of social media networks to achieve marketing and branding goals. But again, simply creating accounts and pages with a post here and there won't get you very far. Knowing how to use your socials by interacting with users will make a night and day difference for your business.
Maintaining and optimising your profiles and posting active pictures, videos, stories, etc. are vital for attracting a relevant audience—smaller details like responding to comments, shares, and likes also help people monitor your reputation. Always engage with the customers to get the best analytics.
Go live! Most social media platforms now have live streaming capabilities, and the users love it. Live videos are one of the best ways to engage with audiences and you can promote the product visually.
Going live allows you to showcase the people behind the product; you would be surprised how much this will help. It is a great way to build anticipation for a product launch or an announcement. The use of live videos is only expected to rise as time goes on, so get in on the ground floor and make use of it before everyone else does.
To Conclude
The marketing world is vast and growing, and this article only scratches the surface. But hopefully, this helps you get your business on its feet and gets the ball rolling. Utilise these marketing strategies well, and you will be soon on your way to success. Best of luck!