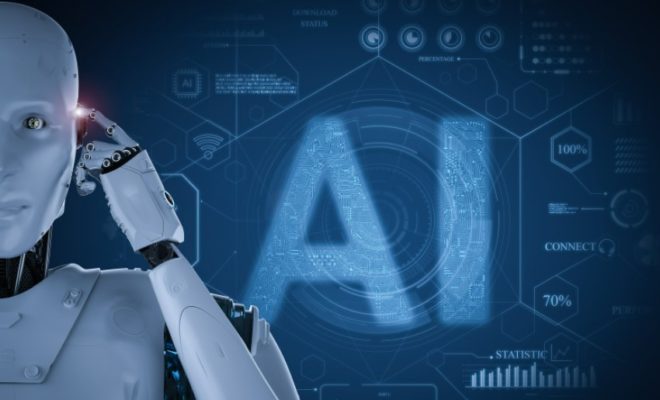 Technology
AI In Digital Marketing: How Does It Work?
By
|
Salesforce estimates that 51% of marketers use artificial intelligence tools. At the same time, the BrightEdge platform provides completely different information. It states that only 4% of professionals use AI in digital marketing. Why are these figures so different? Because not all marketers understand which technologies are based on AI, and which ones work on advanced algorithms and analytics.
Much of what is called AI in sales is not AI in fact. For example, big data analysis and consumer profiling. AI enables devices to process sets of structured and unstructured data and improve decision-making. Another property that defines AI is the ability to learn and improve without human intervention. In this article, we will explain how AI works in digital marketing.
AI In Digital Marketing: How Does It Work?
Content Marketing Personalization
AI-driven programs provide consumer-relevant content at the right time. AI algorithms collect information about customers. They take into account their needs, budget, and interests and create personalized offers.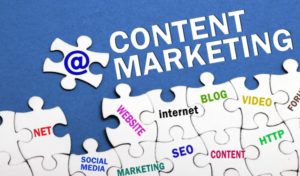 AI-based systems read a text to determine its format, content, and length, and group the data by topics. AI ​​learns on its own what to look for in these groups. Using machine learning methods, a system recognizes which content should be recommended to each client.
Customized recommendations allow users to find the content they like. By adopting this method of work, marketers increase the usefulness of the brand to the audience and achieve high engagement, conversion, and loyalty. Specialists help potential customers to move down a sales funnel and maintain interest in their company.
Voice search
Brands use technology for voice marketing to interact with customers. With the help of AI, users not only search for information but also buy goods. According to Capgemini, 71% of consumers are satisfied with voice assistants; and by 2022, 132 million Americans will use a voice assistant at least once a month.
Entertainment and advertising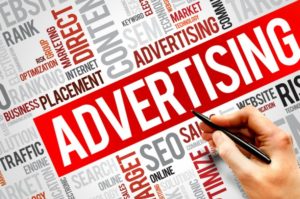 With the advent of AI in the entertainment industry, the following opportunities open up:
Automatic captions: Even a slight delay in the creation of captions (for example, in advertising) leads to a mismatch of the sound and text. AI creates captions by perceiving and processing natural language with the help of neural networks.
Video games: AI learns game characters and predicts their moves, making games challenging and captivating. This is a significant bonus for promoting these products on the market.
Sports broadcasts: AI is trained to recognize objects and actions at sporting events and use footage taken by drones. Operators capture adrenaline-filled episodes and emotional reactions of players, and AI increases the rating of programs.
Content classification: AI optimizes content search. Technologies analyze and group data and determine the products that are suitable for customers based on user experience.
Personalization: Customers prefer personalization in everything: content, services, advertising, newsletters, payment gateway, and so on. AI collects information about users and creates personalized recommendations, increasing the number of sales.
Advertising: AI technologies can be used to make advertising posters and movie trailers. For example, IBM's Watson system created a six-minute trailer for the horror film Morgan in one day, having been trained on a hundred films of this genre.
Customer service
The anticipation of needs, voice assistants, chatbots, and personalization improve customer service. AI-based technologies advise users on various issues around the clock and quickly solve their problems.
AI improves the work of call centers: it analyzes the speech of customers, its content and tone, and provides recommendations for working with them. With this approach, agents are better prepared to process calls.
The beauty brand Wunder2 uses the capacities of an AI-powered voice assistant to give clients self-care tips. So, people get hidden advertising for cosmetics.
Newsletter planning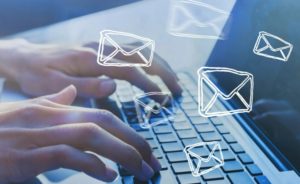 AI simplifies and improves the work with email newsletters. Based on the data analyzed by the algorithms, marketers create individual promotions and send them to users at a convenient time. This kind of work bears fruit. Marketers surveyed by Statista noted that in 2018, users opened emails 13.44% more often and revenues grew by 41%.
Creating text
Under certain circumstances, AI can be more inventive than humans. Content marketing is most done by machine in many companies. For example, Edmunds generates car profiles based on manufacturer data. This is modular content that is easy to assemble from parts into a single whole. Also, AI collected information for about five hundred articles in The Washington Post.
Conclusion
AI-powered tools free marketers from repetitive tasks so they can focus on strategically important work. A smart algorithm learns the interests of customers and tells a business how to sell goods or services most efficiently. With AI, specialists better understand the sales cycle, improve the promotion strategy, and get good results. The time has come when those who have implemented automation in marketing succeed in business.