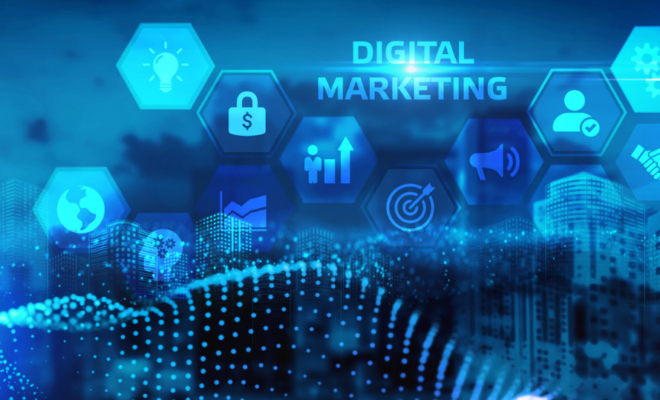 Online Marketing
12 Ways To Boost Digital Marketing Efforts for your Business
By
|
Digital marketing is a huge part of any business strategy these days. It has the potential to reach hundreds of millions of people, generate revenue, and transform your company's image. It's also a fantastic way to build visibility for your brand. In order to stay competitive, you need a strong online presence that will generate sales and attention from your target audience.
A successful digital marketing strategy needs to consider your website, social media presence, mobile strategies, and more. Here are 12 ways you can boost your business's digital marketing efforts.
12 Ways To Boost Digital Marketing Efforts for your Business
1. Understand What Is Digital Marketing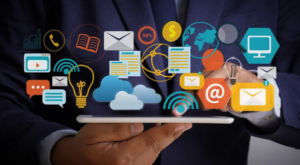 Digital marketing is a marketing strategy that uses the internet for marketing a business's products or services. Digital marketing can be a great way to promote your company to potential customers. It offers a more personalised experience for customers who have access to the internet.
2. Have A Strategic Plan In Place
The first step to building a successful digital marketing strategy is having a plan in place. You need to know what you want your business to accomplish, who you're trying to reach, and how you plan on doing it. You should also have a budget in mind so that you can allocate resources accordingly.
One way to create a strategic plan is by analysing your competitors' digital marketing efforts. From there, make a list of what works and what doesn't work for them. If you find some aspects of their strategy that don't work for you, either change them or omit them entirely from your own digital marketing campaign.
3. Improve Your Skills With A Strategic Marketing Course
If you're struggling to get the hang of digital marketing or just want to improve your existing digital business strategy skills, the best place to start is with a strategic marketing course offered by universities, colleges, and other institutions. There are a variety of digital strategy courses available for professionals or those looking to make a career change.
An online digital marketing course is an excellent way to fill knowledge gaps and hone your skills as a marketer. If you want to learn more about how it can benefit your career and your company, you should look into business digital marketing courses to find a suitable option that works for you.
4. Revitalise Existing Content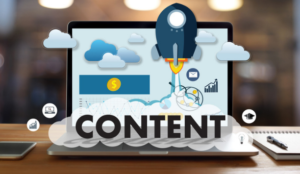 One of the easiest ways to push your digital marketing efforts is to revitalise existing content. This could be through updates, revisions, or editing. Revitalising your content can help to generate more traffic and establish an authoritative online presence.
You should also repurpose your content in different formats: videos, images, and infographics. This way, you can increase the visibility of your website and create new opportunities for traffic and leads.
5. Understand Your Target Market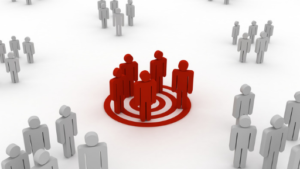 The first step in a successful digital marketing strategy is understanding your target market. This includes identifying who they are, their interests, and what they want from your company. You should also pay attention to the competition. Once you know your potential customers, you can create content that resonates with them and advertise on platforms they use most often.
6. Focus On Conversion
When developing a successful digital marketing strategy, it's essential to ensure that you're generating a high volume of conversions. You need to know your conversion rate and how to improve it.
What is your website's bounce rate? Is there something you can change about your website to increase the number of people who become leads or customers? These are all questions you should be asking yourself so you can create a more compelling digital marketing plan for your company.
7. Use Existing Trends
Trends are constantly changing, but they do come back around. Whether it's a hashtag or the colour of your logo, making use of what's popular will help you gain more visibility and recognition. Especially with social media, trends can spread quickly through word-of-mouth marketing. It may take some time to see the full effect, but if you're willing to put in the effort now, you'll reap the rewards later down the line.
8. Listen To Your Target Audience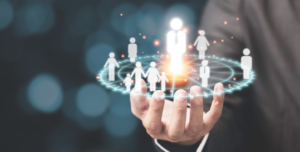 Digital marketing is all about communication. You need to be able to speak directly to your target audience. What does your audience care about? What are their fears? What do they want out of life?
You can't sell them something they don't want. If you want to advertise on social media, for example, you might need an ad that speaks to the interests of your target audience. If you've listened to what your ideal customer wants, then social media ads will be a better fit. If you haven't spent any time listening to them and figuring out what they want, then your digital marketing efforts will probably fail.
It's not always easy to tune into customers, but it's necessary if you want a successful digital marketing strategy. The key is understanding who the customer is and what they need before proceeding with your ads or content creation.
9. Use Analysis To Track Everything
One of the best ways to boost your business digital marketing efforts is by analysing all the data you have. If you have a website, track which pages are being visited, what links are being clicked on, and how long people are viewing your site.
You should also monitor your social media accounts, paying close attention to likes, shares, followers, and more. You can use this data to figure out what marketing methods are working the best for your business. This will help you refine your marketing strategy and increase its effectiveness.
10. Update Your Tech
In this digital age, it's important to have a website or blog that is up-to-date with all the latest technology. This may mean updating your design, adding new features, or changing your technical language. Technology changes so quickly that if you're not constantly updating your site and content to keep up, you'll be behind the times and losing customers.
11. Optimise Your SEO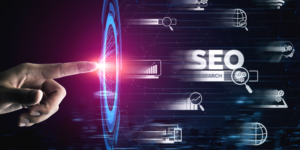 If you want to increase your visibility and sales, you'll need a site that ranks high on search engine listings. If you have a site with poor SEO, it's not going to generate many visitors or lead conversions.
So, the first step is to make sure your website is optimised for SEO. You can do this by ensuring your keywords are incorporated throughout your site content, using the right meta tags on each page, and adding relevant backlinks.
One of the easiest ways to boost your SEO efforts is by posting unique content regularly on social media channels. This helps build backlinks that will increase your ranking. You should also ensure that analytics are set up on all of your social media pages so that you can better track how much engagement each post generates.
12. Measure Your Content Reach
The most important thing you'll need to do is measure your content reach. You can work on your strategy and plan for future content, but without knowing the audience engagement, it can be challenging to measure its success. Find out how many pages each of your social media posts gets views on and which ones are the most popular.
Find out how many people click on your website links and what they do once they get there. If you can understand these metrics, you can find out what's working and what isn't so you can improve your strategies accordingly.