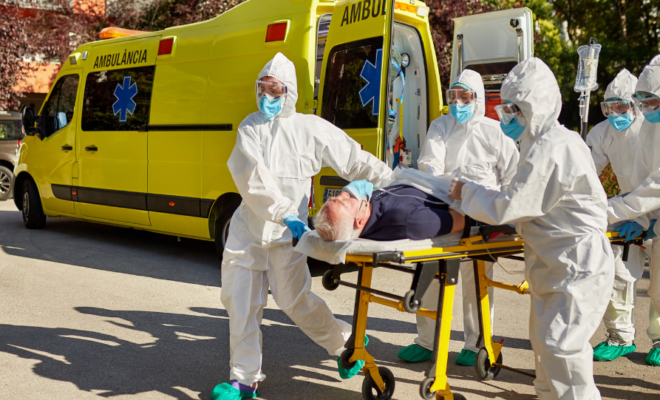 Lifestyle
11 Types Of Moving And Handling Aids And How They Can Support Patients?
By
|
When assisting and moving patients, it is crucial to find the correct equipment to make the process easier and prevent injuries. The right equipment will depend on each patient's individual needs, so you will need to explore different moving and handling aids. In addition, effective and safe movement and handling of patients can only be achieved, if staff has been trained to use the right techniques successfully.
Today we will explore the main types of equipment used for moving people and their common uses. This information can be used as guidance to support and safety tips of patients in the best way possible.
11 Types Of Moving And Handling Aids
Slide Sheet
Slide sheets or sliding sheets are made of low-friction material, which facilitates the process of moving and repositioning a patient. They aim to reduce the effort necessary to move a patient up and across the bed, during a car transfer, or in a chair. This moving aid can be used in different situations, as the slippery material reduces the friction between the patient and the surface.
Regular use of slide sheets can improve the safety of patients, staff, and family members. Not only do they give a comfortable transfer to the patient, but they can also reduce the risk of strain for caregivers.
Mobile Hoists
Mobile hoists are mobile mechanical lifting devices, designed to lift and transfer a patient safely. NHC Group's range of moving and handling aids includes mobile hoists, dedicated to a variety of needs. As there are many accidents that occur in care homes including slips and falls, it is important to provide the right type of equipment.
Therefore, if you are looking for a flexible solution, mobile hoists are the perfect choice to support someone, who is less abled either due to a disability, workplace injury, or illness. With the use of a sling, the patient can be lifted up completely from a lying to a sitting position.
Standing Hoist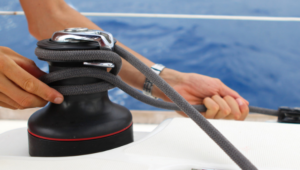 This is a specific type of hoist, designed to assist patients between sitting and standing positions. Standing hoists can fit under and around chairs, which makes them easy to use. They are designed to help patients, who may have lost balance or strength to stand independently.
The reason why they are preferred by many care professionals is because they allow patients to support their own body using their legs. As a result, standing hoists have revolutionised the way patients are supported in a variety of daily tasks, which can improve their quality of life.
Ceiling Hoists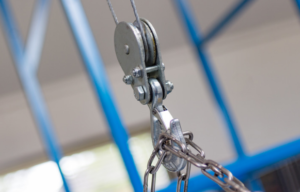 Ceiling hoists are some of the most effective methods for patient lifting, which makes patient care a lot easier. These overhead hoists are usually attached to the ceiling, but they can also be wall-mounted. They can help patients with reduced mobility move more easily and safely, as in some cases they can even be used independently.
As ceiling hoists are designed for long trouble-free service, they will give you peace of mind. In comparison to other moving aids, using ceiling hosts will eliminate the need to push across carpets and other environmental obstacles, such as rugs, furniture, and cables.
Transfer Belt
A transfer belt is an assistive device, which can be helpful in transferring a patient from a bed to a wheelchair. Proper use of this equipment can reduce the struggles associated with this task by lowering the risk of back injury. Typically, it is secured around the waist, which allows the caregiver to grasp the belt and assist the patient with movement.
It is advisable to use a transfer belt, if the individual has some weight-bearing capacity or is partially dependent. Also, it will enable a caregiver to stabilise a patient who loses their balance when walking.
Transfer Board
Transfer boards are used to bridge gaps for patient transfers from one surface to another, such as between a bed and a wheelchair or a bed and a chair. These moving aids have low-friction, sliding surfaces which ensure easy and swift movement. In some situations you may need to use a banana transfer board as opposed to a straight board.
This type of board provides a curved slide platform and can be used in the lateral transfer of adults, such as from bed to bed. It is not designed for lifting and can bridge the gap of no more than 15cm between different surfaces.
Air-Assisted Transfers
Air-assisted transfers can make patient transfers and positioning easier by protecting the caregiver's physical and mental health at the same time. As performing lateral patient transfers is a very common task in healthcare, this type of equipment provides a variety of benefits. For example, air-assisted transfers minimise the risk of injury to the patient and caregivers.
This is because a cushion of air beneath an inflated device reduces the force required, which allows caregivers to transfer patients without straining. There are many different types of air-assisted transfer available on the market, which feature advanced breathable textiles. As a result, staff can confidently place the product beneath the patient.
Electric Profiling Bed
Electric profiling beds have a mattress platform, divided into two, three, or four sections. This allows easy adjustment using a control panel. They are designed to help patients with severe or critical needs to stay as healthy or comfortable as possible in their beds.
An electric profiling bed has high-powered motors, which can help raise the head of the bed or the patient's legs with ease. Therefore, patients can be supported at all times, which allows them to relax and get a good night's sleep. Some of these bedroom aids can come with beds and mattresses as a set.
Sling
Slings are another great way to aid mobility and take the strain off caregivers. It is usually used in conjunction with a hoist to make transfers easier. There are many different types of slings, which can help you position the person using it properly.
For example, you may be able to find slings, ideal for training patients with reduced balanced capabilities. In general, the sling is placed around the person's lower back and is used by one or two caregivers. Additionally, using a sling can improve grip and reduce the efforts needed to move a patient's leg.
Bath Hoists
Bath hoists are handy pieces of equipment that help those with reduced mobility get in and out of the bath. For example, electric bath hoists use a motor, which simplifies lifting and lowering. They also come with a hand-held remote for ease of use.
There are also manual versions of this equipment, which use a winding handle when lowering or raising the lift. Moreover, most bath lifts are effectively a seat, which can be placed in the bath as needed. A bath lift is often preferred to a shower, as it ensures the muscle relaxing benefits offered by a bath.
Wheelchair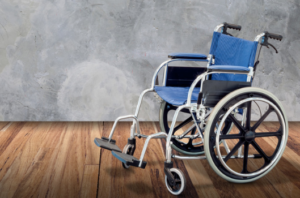 From lightweight wheelchairs to electric wheelchairs, these mobile chairs are used to transport patients in a sitting or upright position. Even heavy-duty models that are designed to support a higher maximum weight capacity are easy to transport. In addition to aiding mobility, wheelchairs can help improve overall health and quality of life.
Also, they can reduce the risk of many common problems, such as pressure ulcers. Some models provide increased independence and additional flexibility, as it allows patients to undertake different daily activities by themselves.