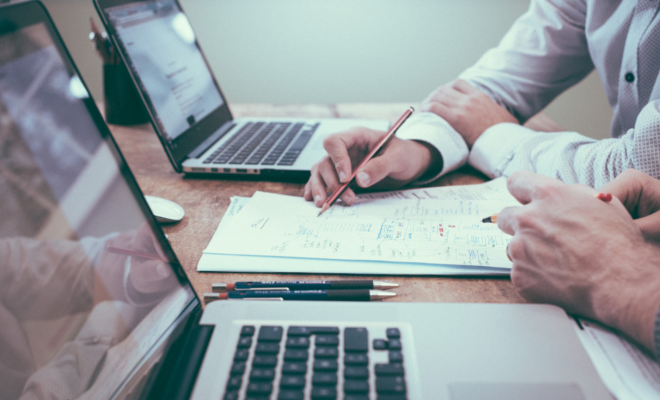 Business Strategies
Top 7 Tech Features that can Improve Your Business Strategy
By
|
Without advanced technology solutions, your business will lag behind the competition in terms of marketing, product development, customer engagement activities, and many other factors.
Your business strategy is practically dependent on the use of technology. You have to think about advancing the tools you already use, and hiring the right people to help you gain an edge over the competition. 
We're not talking about basic activities like using the Chrome dark mode feature, planning a schedule in Google Calendar, etc. Company owners and managers have to be informed on fast-evolving, modern technologies that they could implement in various business processes. 
Incorporating cloud accounting services into your business strategy can significantly enhance your tech features and streamline financial management. Explore the benefits of cloud accounting services offered by Price Bailey and discover how they can help improve your business strategy.
7 Tech Features for Improving Your Business Strategy
A Mobile App for Your Business
The world is going mobile, and that's an understatement. Regardless of the type of business you manage, you can offer a mobile app to your users. If you sell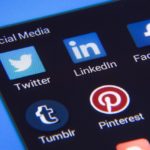 something, it's particularly important to engage loyal customers through an app. They won't have to visit your website when they want to buy something; they will have the resource directly on their phone. Plus, you'll remind them of discounts and special features through notifications. 
A well-designed app can also work for business processes inside your company. If you have a special platform where your employees collaborate, why not turn it into a mobile application?
Use Software to Enhance Customer Service Effectiveness
Chatbots received some hate when they first appeared. People knew they were talking to software, since some of the answers didn't make any sense. But this technology has come a long way since its beginnings. 
When programmed well, chatbots can easily handle your customer's requests. They can answer frequently asked questions on your website, and direct the users to the right department when a more serious issue has to be handled. 
If you've watched Her and you got scared of the term "virtual assistant," don't worry. Technology hasn't reached such an advanced stage just yet. A virtual assistant is an actual person, who will provide services to your business from a remote location. They can complete different types of administrative tasks, such as social media management, accounting, business report completion, market research, and more. 
You'll be connected all the time, and you'll only pay for the time they spend working for you. That saves you a lot of money when compared to hiring full-time employees to handle the same tasks. Virtual assistants are available on freelance sites and specialized platforms. Virtual assistants will also help you to make the project management automation so simple and easy. You can also contact a NetSuite consultant.
Tools for Measuring Visitor Engagement
You have a website and you invest a lot of money in it. It's important to inform the target audience about your business and attract new users your way. But how effective is the website in achieving these goals? You'll never know unless you start measuring user engagement. 
Google Analytics is a simple, but effective tool that shows your reach and the activity of your website visitors. You can now analyse all your websites with the SeekaHost App's Blog Hosting Control Panel, where you can link each site with Google Analytics and Clicky.com. 
Storing your company's data is a big deal. You no longer need a separate room for printed files; everything can be stored in a compact digital format. But will you store all that data in a single computer? That's not the safest thing to do. Storing in the cloud is a cheaper and safer solution. You just need to choose a provider and a plan that fits the needs of your business. 
Your business strategy will be greatly improved by the advancement of an online payment system. No matter what your target audience is, people like making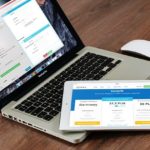 payments online. It's a convenient process that saves them time and effort. 
Update the online payment system on your website! Follow the latest safety protocols, and start offering a greater variety of payment options. Most of us got used to PayPal and rarely use another online banking method, but you have to provide some versatility for the sake of convenience. 
Productivity Apps for Your Team
Podio, Trello, Slack, and other collaboration apps will enhance the productivity within your team. You can assign tasks and monitor their completion. The team members can collaborate on a particular project throughout its stages. Productivity apps improve the synchronization. The team manager stays informed about the progress, and they can adjust the instructions along the way. 
When You Have Access to Technology, Use It!
The 7 tech features described above are simple, yet effective for all businesses. They can help you reduce business costs, enhance the collaboration within your team, and improve your relationship with the audience. 
All aspects of a business strategy can be improved with the smart use of technology.