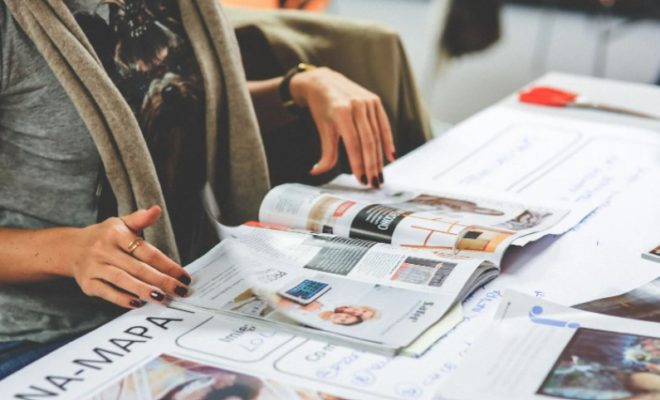 Business
7 Creative Brochure Design Tips For Your Business
By
|
If you haven't been living under a rock, you've probably seen and offered brochures. Brochures are excellent tools for connecting and informing any audience, whether you're promoting a new gym, a property, or a business. However, this only works if the design of your brochure complements the information contained therein.
When it comes to brochures, design is everything. A fantastic design will captivate your target people. A poor design should never be your language. But how to design a brochure so that it catches the attention of whoever receives it? Worry no more. This post will guide you in doing that. By the end of this article, you'll know how to create, design, and print a brochure that gets results and impresses your audience.
Creative Brochure Design Tips For Your Business
1. Try Unique Fold Formats
A brochure does not necessarily have to be in a bi-fold format. Fold patterns can help your brochure stand out by making it interesting to touch and unfold.
You can try a tri-fold brochure, open gatefold, or something more exciting. Also, there are Z-fold cards. Z-fold cards are a sophisticated marketing practices, possibly even more so than a standard brochure. You can explore the following examples of Z card printing online if you're interested.
As you exercise your ideas, ensure that your design remains intuitive. Customers should not become misled while searching for the desired information. Additionally, they should not become confused attempting to identify which text blocks belong together.
2. Keep Your Brand Identity
A quality brochure is a physical representation of your company. It must be relevant to the brand, informative, and unique.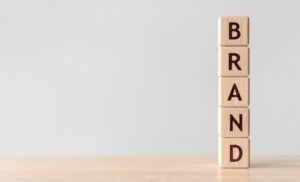 Even when a new brochure may be about a particular product, promotion, or informative campaign, the concept has to connect with your brand. Your brochures should represent the same style and voice and look like your website, packaging, and other marketing materials.
The worst thing you can do is confuse your customers with a design that doesn't fit your brand unless your brochure's objective is to re-brand. If this is the situation, then you must convey your objective well.
3. Know Your Goal
To design effectively, you must know its purpose. The brochure's objective will guide you in creating it.
Is it a concert for a good cause? A contest? A form of marketing?
Gather as much information as possible regarding the brochure's purpose to determine its design appropriately. It is essential to remember that this is a communication design. Everything you provide therein is a direct message to the intended audience. For instance, if your brochure aims to inform people about an upcoming concert, you can play around with colors related to the musical mood of that artist. Meanwhile, if it's for a contest, you can highlight eye-catching colors without sacrificing the information of the said contest. Applying these things will guide you in effectively achieving your goals and why you're distributing brochures in the first place.
4. Prioritize Your Readers
As a business owner or designer, it is easy to become focused on your desires. However, what matters most is what your customer wants.
Keep in mind your readers when designing your layout. What format would your ideal customer prefer? Are large blocks of text okay, or do they need pictures to avoid feeling overwhelmed? Where can you put your business name and contact info so that it's easy to find? Consider these questions when designing your brochure.
Create customer-friendly designs to make them appealing to them.
5. Get A Second Opinion
Instead of thinking alone and waiting for design inspiration, you can discuss the overall design with your co-workers. Share your brochure ideas with them.
Take their input as well. Discuss a topic you believe to be unique. It is how to discover a distinctive design concept that stands out from the competition.
To obtain additional concepts for brochure designs, you can participate in crowdsourcing. Various websites offer professional designers who can advise you.
6. Be Careful About Using Images And Colour Palette
People often underestimate brochure visuals. Remember that images do not only make your brochure appealing, but they help deliver your message quickly.
Stock image sites charge for each image, so your image quality might be affected by the budget. But not all will be expensive. Adobe Stock and Pixabay, to name a few, offer free stock images. You can use specific product images. If not, it's manageable to set up a photo shoot for your merchandise. You can take amazing photos with a nice DSLR, natural lighting, and minimal backdrops.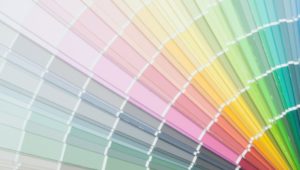 Also, get a high-resolution image. Even on high-quality paper, a low-resolution photo looks terrible.
A brochure's colour palette is also significant. It may make or break a campaign.
Using the proper colours to make the right impact is necessary. The colours of a brochure depend on the business or message. Always, always keep readability in mind.
7. Put A Call-to-Action
Lastly, guide your readers with a clear call to action. Make this part of the brochure noticeable and striking. Motivate your readers to act. Readers may have questions regarding your products. You may develop trust by providing a website, email, phone number, and online pages.
After perfecting the design, choose the proper material and printer to preserve a professional look. Creating a brochure that people will keep is difficult. By focusing on the smallest details and putting your readers' needs first, you can design brochures that get the message across and boost your ROI.
Conclusion
Now that you know how to make a good brochure, you have no reason not to. The tips provided in this article can meet any purpose and allow your brochure to come in styles. Ensure that they can attract attention and are not simply pages of text. Remember these tips, and you'll be sure to design a fantastic brochure.