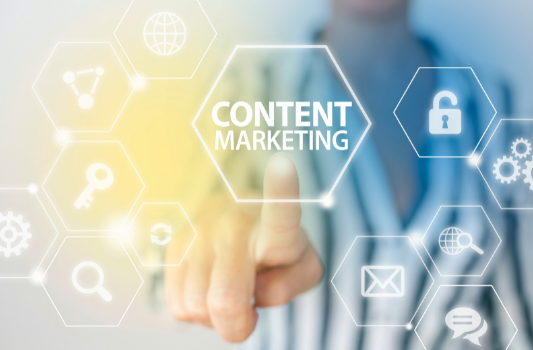 Online Marketing
10 Awesome Content Marketing Practices
By
|
Bill Gates' article "Content is King" was published in 1996. It has been discussed, studied, and disputed many times, but it is impossible not to reckon with its central thesis in the Internet era. Content creation is costly and complex, but it doesn't always have to be. Below are ten practices to make your content marketing as effective as possible.
TOP Practices Creating Effective Content Marketing 2021
Hire a Star Editor
If your budget allows you to hire a full-time editor, this can be a major step towards building your brand awareness. The editor must be a jack of all trades – journalist, blogger, media expert, extraordinary person alike. In 2009, Groupon hired renowned comedian Daniel Kibblesmith to write about the proposals posted on the site. After that, Kibblesmith left the company to pursue a career as a stand-up comedian and freelance writer. However, brand awareness remained at a high level.

Explore Authors Markets
If a seasoned editor or expert freelancer doesn't fit your budget, consider looking for talent in online job markets. With their help, you can find authors or even a whole team for a particular project. One of them, Visually, brings together an infographic, visualization, animation, and video creators. Contently specializes in freelance journalists, and Elance has 2.5 million registered freelancers with design, programming, and marketing skills. These sites allow you to hire the staff that best suits your needs and complete the project in a few weeks with great cost savings.
Listen to Your Audience
Henrique Bertolino, a management and business expert, argues that you need to invest in really getting to know your audience by following what they say and do on social media. Follow social media for trends and social news supported by your consumers. Record every interaction and look for patterns. Then use that information to develop the shopper's personality.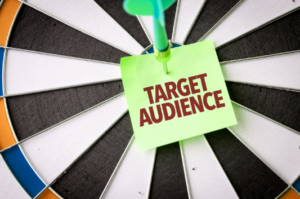 You may have to analyze a million social media posts to see what drove users to share content. Detailed text that fully reveals the topic and beautiful images filled with emotions will be your triggers. If you create content that people want to share, there is a certain amount of trust in your product.
Find Successful Topics
If you want organic traffic, target the topics people are looking for. The easiest way to find them out is to use a Keyword Research Tool. Enter a relevant topic into a free keyword tool like Ahrefs, then turn on the report. In it, you will find the relevant questions people are looking for, as well as their estimated monthly search frequency. Browse the list and mark the relevant topics you like. Only don't be guided by search frequency alone. It would help if you chose topics that will be popular with your potential buyers or readers.

Create the Right Content-Type
To have a chance to rank high in the future, you need to create the kind of content that users want to see. Let's say that you want to be at the top for the query "how to reduce the cost of car insurance." Your intuition is probably telling you to write a step-by-step guide. After all, the query starts with the word "how," which sounds like this is what people want, right?
Do not hurry. If you look at the top results for this query, they mostly consist of lists of tips. Google carefully selects the results that will work best for most people, which is why it is so important. Therefore, you can get a good idea of ​​what people want by looking at the results at the top.
Be Original
Ask any professional writer, and they will surely admit that writing a headline that engages the reader is a huge challenge. Headlines that make a promise always win. Be original with your content and your headlines if you want to engage your audience. Making a bright headline is real creativity! If you lack inspiration, you can turn to competitors. You can choose their ideas for use to rewrite, but do not copy – if the selection of synonyms does not work either, contact a professional author with the words "my paper requires advice," and he will provide not only a title with a hook but also good content.

Be Attractive
How can you make content more attractive? Here are some tips:
Choose crisp, easy-to-read fonts and use bold and italic type.
Write headlines that make promises.
Add photos and infographics that make you stand out from the competition.
Use white space, lists, and bullets.
Ask questions and encourage them to answer them.
Create interactive content.
Always be careful with facts and descriptions that are not supported by authoritative sources.
Build Distribution Channels & Forge Partnerships
If you wrote a post, but no one read it, can it bring you at least some profit? It doesn't matter how stunning your material is or how widely it can spread on the web. No one will see it without established distribution channels and partners. Social media promotion is certainly an important step, but partnerships with platforms like Outbrain and Percolate can take your brand to the next level. Partnerships with multiple star brands can provide new business expansion opportunities and benefits to all parties. An example is a partnership between American Express and Youtube, which has been a win-win for both participants.
Enjoy the Benefits of Video
One picture is worth a thousand words. But how much does the video cost then? A thousand? Million? For creators and marketers, videos can be invaluable. Posts that contain video attract three times more traffic than those that are published without it. The popularization of apps like Vine or Instagram makes this process virtually cost-free. You can also take advantage of the marketplace mechanism and turn to Visually, where a creative team of designers, scriptwriters, and animators will create the video that best suits your needs.

Evaluate, Analyze, Optimize
Optimization and analysis are among the essential data-driven processes in the world. Once you can establish what type of content is best, you can focus on promoting your brand, invest in that direction, and reach the broadest possible audience.
There are no rules or restrictions on the use of online tools to optimize your content. You can use both free and paid platforms. For example, free tools like Google Analytics and Hootsuite are popular with people managing websites and social media. Compete Pro and Right Intel are good paid tools. With their functions, you can take your analytical capabilities to the next level.