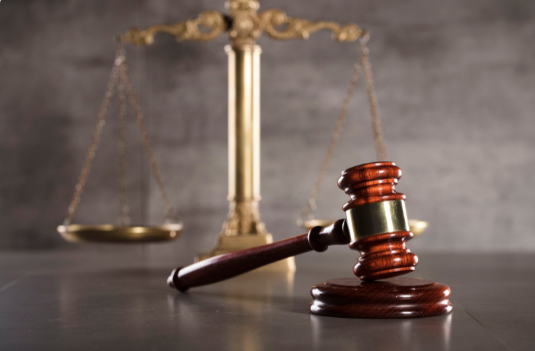 Law
Rocket Lawyer vs Northwest Registered Agent: Which One Should You Should You Pick?
By
|
With thousands of new LLCs being formed daily, limited liability companies are increasingly becoming a ubiquitous phenomenon within modern society. The LLC provides businesses with a soft landing without having to worry about a corporation's rigid formalities and in such a way that doesn't delve too much into the largely informal natures of a sole proprietorship or a general partnership.
If you're looking to form a new LLC online, there are a plethora of LLC formation companies that are offering to help you. These service providers are highly committed to helping you take the hassle and stress off your plate, by incorporating the new business entity on your behalf.
When it comes to LLC service providers in the U.S., Rocket Lawyer and Northwest Registered Agent to be two of the most popular in the industry, having served a tremendous amount of clients running into millions. This Rocket Lawyer vs Northwest Registered Agent comparison sheds light on the primary commonalities between these two reputable companies while also taking a look at what sets them apart. If you wish to know the best option for your business, simply continue reading to find out.

Commonalities Between Rocket Lawyer & Northwest Registered Agent
If what you seek is a reliable and professional online LLC service provider, both Rocket Lawyer, and Northwest Registered Agent are two of the best in the business. They're capable of making your LLC's formation process seem a breeze, helping you tackle the specifics and formalities of all of the process while also assisting with the legal red tape handling. Below are a couple of things these two companies have in common:
Highly experienced. When it comes to the incorporation of businesses, experience is often paramount. With millions of satisfied clients, you can be rest assured both Rocket Lawyer and Northwest Registered Agent are perfectly capable of helping you realize your LLC goals.
Very affordable. Do you wish to save huge bucks while incorporating your business? When compared to the high costs of hiring the services of a lawyer to draft and file your articles of organization, these two companies are affordable, and you won't have to spend as much to have your LLC formed.
Customer support. Customer support is the soul of businesses and these two LLC formation companies are a perfect example. If you have any complaints or questions, simply call or email their customer service departments to get a quick and accurate solution or answer.
Exceptional customer reviews. What your clients say about your company speaks volumes of your company and services. With both LLC service providers, it appears customers are mostly very satisfied with their deliveries.
Provision Of Additional Services. Do you think LLC formations are the only services offered by these two companies? Think again! They also offer several other business services which the provision of different kinds of ongoing compliance requirements, foreign qualifications, and lots more.

Discover The Differences
Under this section, we'll carry out an insightful Rocket Lawyer Vs Northwest Registered Agent comparison relating to their pricing & value, customer service, ease of use as well as registered agent service.
Rocket Lawyer takes the edge here with its services starting price at$99.99 plus state fee which is a lot lower than Northwest Registered Agent's$225 price point.
However, when it comes to the value provided, you're certain to get more outright value from Northwest's price point, while the to be obtained from Rocket Lawyer is more in the long term.
Rocket Lawyer possesses very good customer support with their representatives available through phone 12 hours every weekday from 9 am to 9 pm ET. From our experience with Rocket Lawyer's customer service, although we encountered some quite lengthy holds, it was generally a good experience with the representative being able to provide answers to our questions satisfactorily.
While there's nothing wrong with their customer support, it however cannot compare to Northwest Registered Agent's customer service which is simply best-in-class. They offer their customers professional support agents – also referred to as Corporate Guide. To guarantee a truly unique experience, each customer gets a Corporate Guide that's specifically assigned to their account to help resolve and answer any issue or question you might have over time.
Rocket Lawyer possesses a user-friendly interface with their dashboard allowing users to arrange and go through their paperwork with relative ease. The online platform also offers members expert advice based on their business structures alongside some special features such as a digital document signer.
Northwest Registered Agent equally boasts a user-friendly interface with a very simple web layout alongside a clear checkout process. And just like their counterpart, their dashboard organizes all the required LLC paperwork to make for easier compliance.
Rocket lawyer does not include this service in their LLC package, but if you wish to add it, you'll have to pay up to$149.99 a yearly charge to do so.
Northwest Registered Agent, on the other hand, offers a full year of this service which comes with any of their LLC package you purchase. What's more? After you've used up your free 12 months registered agent service, they'll charge you $125 annual fee to continue enjoying this service.

How To Decide Between Rocket Lawyer Vs. Northwest Registered Agent
First and foremost, Rocket Lawyer and Northwest Registered Agent are two of the best LLC formation companies you'll find around in the present time. Not only do they both possess the experience and great customer service, but they can also help you save hundreds of dollars and take a tremendous amount of hassle out of the LLC formation process. However, based on the above comparisons, it can be seen that either of the companies can only be selected based on your needs and preferences. As a result:
Choose Rocket Lawyer if:
What you seek is a vastly experienced LLC formation service with an extensive volume of positive customer feedback and a good all-around online incorporation service.
Choose Northwest Registered Service if:
What you seek is an LLC service provider that possesses a great reputation in the industry, offers a free full-year registered agent service as well as premium customer service, and an exceptional full spectrum incorporation service.