Business Tips
20 fool-proof ways to market to high- end customers
By
|
Attracting high-end clients doesn't just happen. It has to be intentional. With so much competition for this client base, you have to package yourself to become noticeable. 
How do you go about this? First, be confident! Cliché as it may sound, your confidence to craft products of the highest value when dealing with luxury lovers will determine whether or not you stand above. Understand that this particular group pays more attention to comfort than an expensive price tag. It is equally important to acknowledge that you are targeting an uncommon group that loves uncommon things. So stay uncommon.
How Do You Target a High-End Customer?
Create a Customer Profile
To attract high-end clients, you need to have an idea of who they are, what they like, and why they make purchases. Create a demographic profile that includes their age, gender, family size, monthly income, and location. Also, consider psychographic information such as values, personalities, and beliefs. These details will help you understand the mind of your potential high-end client and to use it to your advantage.
Pricing Strategy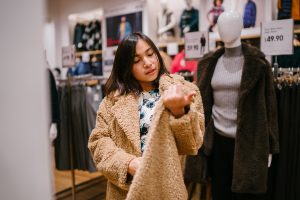 High-end clients expect to pay high prices in return for quality and luxury. Low prices may give them a negative perception of your product; that it is common and low quality. This could potentially keep them away. Have confidence in what you are offering. You are giving these clients a rare experience. Price accordingly.
Credibility
Luxury clients are drawn to products and services they can trust. To reach out to these clients, prove your credibility. You can do this by articulating through well-written articles the benefits of your brand. Proceed to share these articles across your social media pages and company website. Guaranteed, you will earn their trust.
Make Bing Your Friend
Who in the world uses Bing? The very rich! Nearly one-third of Bing users have a household income of more than $100000. This makes it your go-to site when targeting high-end clients.
Use Targeted Language

All communication doesn't fit all clients. Be intentional when communicating with potential high-end clients. Use language that will focus on what will help these clients achieve their goals. Your target customers will also need full information about your products or services, descriptions, testimonials, and results. Most importantly, they need to know how the product will benefit them. Give them all these using clear and concise language and watch your business shine.
Be Exclusive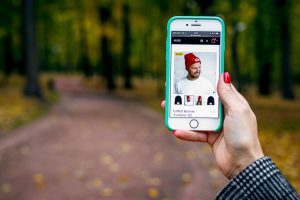 Exclusivity is key when marketing to high-end clients. Make the product you are offering unique and with a touch of rare quality. Your clients are an exclusive kind. Make them feel like it!
Give an Experience
Give your clients a taste of what they will get or feel when they decide to purchase your product. The idea here is not to give out your high-quality products or services for free but rather to show the customers what your brand will give them access to.
Implement Negative Keywords
You are targeting high-end clients only. Any other group needs to be weeded out to prevent unnecessary traffic. To do this, you need to create a CSV file loaded with negative words such as "cheap" and "free." Upload this file to a shared library and share it across all your internet campaigns. You will be narrowing down your audience to high-end customers only.
Make Use of Income Targeting

Another phenomenal way to ensure your marketing advertisements end up in front of the right audience is by making use of income targeting. You can use IRS data, which is publicly available, to create a list that fits your customer profile.
Develop an Effective Marketing Strategy

Luxury clients do not buy a $10000 pair of shoes or $20000 painting because they need them. No. They want them! These clients are willing to spend anything on quality, comfort, elegance, and luxury. They are more interested in the benefits of your product to their lifestyle than its features. Use this to your advantage. Whether that be helping them travel faster and more efficiently via private jets or in another way. High-end clients are interested in improving their lives and saving time.
Choose Your Channels Carefully
It's easy to think that your social media presence is enough to reach out to your luxury clients. This couldn't be any further from the truth. High-end clients have a social media approach that is different from the rest. Identify how they use social media, where they hang out, and what prompts them to make purchases.
Provide Value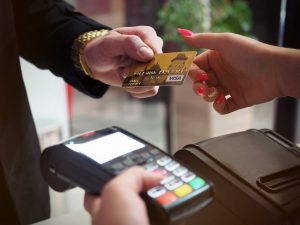 High-end clients are expensive and rare. Make them feel their value by adding a personal touch to your products, services, and customer experience. From your social media presence to the display in your store, you need to make these clients experience a sense of connection to your brand. 
Express Gratitude

When a client reaches out to you, show appreciation for their commitment by writing handwritten thank you notes. Also, express your appreciation for their comments and feedback on your social media pages.
Be Result-oriented

How well can you answer the question, "What's in it for me? High-end clients want results from your product or service. You should prove to them that what you are offering will give them the results they want.
Stay Positive
Going after high-end clients may be risky. You need the confidence to believe in your ability to do it exceptionally well. Don't listen to the doubts in your mind. Instead, focus on the energy that brought the idea to you in the first place. Remember, if you don't try, you will never know.
Create an Effective Response System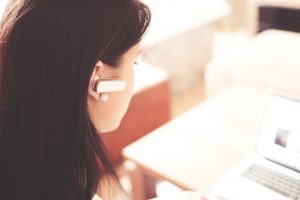 This all goes down to your customer service. How good is it? It goes without mentioning that high-end clients value their purchase experience and will come back if they are treated like they matter. Create an effective customer care team that listens and solves the needs of your clients.
Choose Strategic Partners

Surround yourself with partners whose clients are your ideal client. There is so much value in an association. Getting leads to your client base is a complex process, and creating authentic partnerships will give you some much-needed breaks.
Set Yourself a High Bar

Know what other brands are offering and use this information to set an even higher bar for yourself. Comparison is key to getting to the top.
Reward Loyalty

High-end clients do not really need free things from your company, but they sure love to be appreciated. Keep a record of clients who consistently make purchases from your brand and come up with a unique way to reward their loyalty.
Be Consistent
Observe the changing trends and make adjustments whenever necessary. Your products and services are not going to be relevant forever. High-end clients love the variety and will fall in love with anything valuable to their luxurious lifestyle. Don't hesitate to make changes or upgrade your products or service.
While high-end customers come with a lot of rewards, they also come with a whole load of demands. Using these 20 strategies will make you noticeable to these lovers of luxury. Be confident in your brand, and make yourself worth noticing. Until you try, you can never know what you are capable of. So shoot your shot!