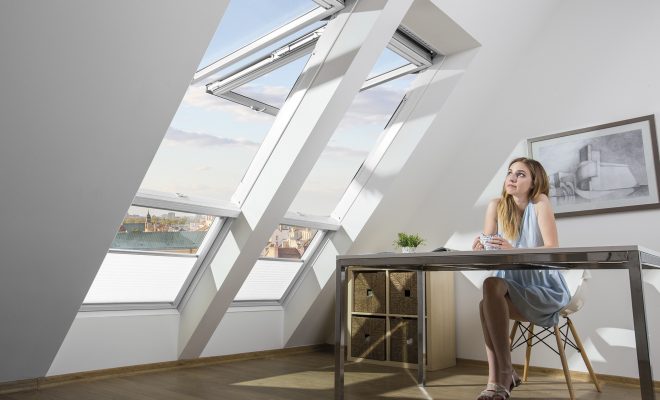 Business Tips
5 reasons why your loft is the perfect location for a home office
By
|
Looking to create the perfect workspace for your remote working days? Your loft can be great for encouraging productivity and limiting distractions, among many other benefits. And if you're looking for experts to convert your house into a loft, be sure to consider Visionary lofts for the best services. Here, David Knight from Roof Windows 4 You explains why your loft might just be the secret spot to getting more done.
Working from home is the ultimate luxury: no traffic jams, no need to change from your pajamas and no lunch prep to do the night before. And, it seems that more and more employers are recognizing the appeal of this, with new research from TUC revealing that there were 373,000 more employees working from home in 2019 than there were 10 years ago, totaling a 27% rise.
So, if your company has just introduced a remote working perk, or you've been struggling to concentrate when working from home previously, transforming your loft into a home office could be your saving grace. Here, I will be discussing why your loft is the perfect location for a productive day outside of the office.
It gives you a quiet space to work in
Whether it's office phones ringing off the hook, the constant chatter of other employees, or music playing out of the speakers, background noise can be tremendously distracting when you're trying to get your head down. But, the best thing about choosing your loft as your home office is that you'll be on your own level of the house, away from bleeping dishwashers and rattling tumble dryers. Plus, if you're working on a project when the kids are at home, it can give you a sanctuary with minimal disturbances.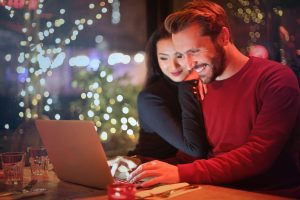 As well as escaping any annoying sounds, having a secluded space can help you to focus better on the task at hand. This is why it's important to prioritize décor that will further stimulate your brain and make you more likely to work, rather than distract you. This could include having noticeboards with to-do lists, and motivational quotes to keep you working towards your goals.
It allows plenty of natural light in
Your loft is conveniently placed to allow plenty of natural light in, and this is incredibly important when working. In fact, a study published in the Building and Environment journal revealed that having access to daylight and a view in office environments can have mental benefits including improved cognitive performance and satisfaction. As well as this, it can also help to reduce eyestrain, which would otherwise interrupt your productivity.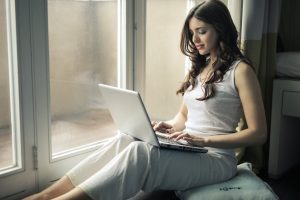 If your loft doesn't have much natural light coming through, you should consider adding some roof windows. These will really help to open up your loft, especially if you're working with limited space, and spur you on when you've woken up struggling to concentrate. Just make sure you check whether you'll need to apply for planning permission before installing these into your roof. Our guide to roof windows and planning permission can help if you're unsure.
It's useful for keeping everything organized
Working from home can prove a challenge when you can't remember which part of the house you left all your important documents in last week. But, having a home office that is completely separate from the rest of your house will make it easier to keep everything organized — or make sure it's just in one place at least!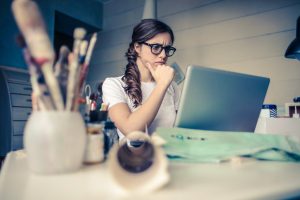 To make the most of your loft space and get your important paperwork, contracts and masterplans filed away properly, you'll want to invest in some clever storage solutions. If you're working with quite a small loft, you could think about having an ottoman that opens up and can sneakily contain some of your creative mess. Similarly, take advantage of space around doors and in corners of the room to ensure you don't cause a cluttered office, as this can make your attention continually shift from one thing to another, and ultimately disrupt your train of thought.
It'll encourage you to take proper breaks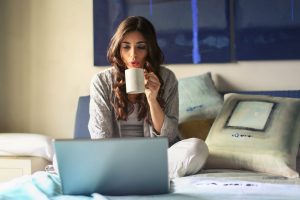 The pressure to always be seen doing something while in the office is something that affects many of us, and a result can mean you're not giving yourself the recommended time away from your desk. But, as your loft is separate to the rest of your home, you'll need to go downstairs to make yourself a cup of tea or go to the toilet, meaning you can ensure you're making the most of break times.
But, don't let this put you off from installing kitchens and en-suites in your loft office space if you find you unnecessarily stray from your desk, using these as an excuse. Just be sure that you check with your Local Planning Authority (LPA) whether you'll need to apply for planning permission to make these changes.
It can be customized however you want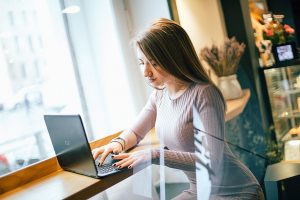 Looking at the same four walls for multiple hours can make anybody feel fed up, so it's not surprising that many people experience a slump at work at some point in the day. But, as your loft is yours, you can customize it just how you'd like to, and in a way that will help you to keep focus.
For example, if you're used to looking at plain white walls all day in the office, you can make your home office more enjoyable by painting it an attractive pastel or muted hue. While these won't be the simplest of color palettes, they won't distract you from the task at hand when you start to flag in the afternoons. Alternatively, choosing colors that are commonly associated with happiness and positivity, like a pale yellow, can help to ensure you're always in the zone when you're in your office.
When you're working remotely, you'll need a space that motivates you to complete your tasks, and your loft is the perfect place to build your home office. Just remember to always check whether you need planning permission before you do any structural work to your loft.