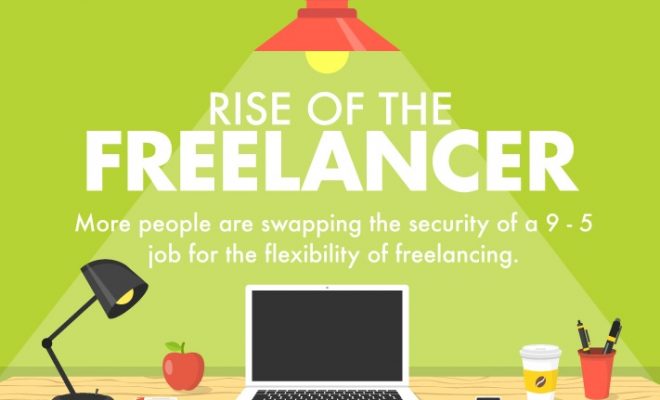 Business News
Rise of the Freelancer: Key demographics and industries leading UK's self employed sector
By
|
The workforce is changing as more people swap the security of a 9-to-5 job for the flexibility of freelancing, with key demographics and industries leading the self employed sector, according to Instant Offices.
Millennials and UK workers facing significant lifestyle changes, such as motherhood, or nearing retirement, and are looking for more flexible and empowering ways to work.
And, according to the Association of Independent Professionals and the Self-Employed (IPSE), the self-employed sector now includes approximately 4.8 million people, with freelancers comprising 42% of that population and 6% of the UK workforce as a whole.
Here is a look at some of the key demographics in the UK's freelance population today:
Female Dominated: The number of female freelancers has grown by 55% since 2008. New mothers choosing to take up freelance work rather than return to full-time office employment post-baby has shot up by 79%. Comparatively, the number of men freelancing has grown by 36% in the same time frame.
Millennials Are Driving Growth: Young adults born in the 80s and 90s have driven significant growth in the freelance sector. The number of freelancers aged 26-29 has risen by 66% since 2008.
Baby Boomers and Generation X Make Up Almost Half of the Freelance Industry: The average age of UK freelancers is still a good deal older than millennials. Most freelancers, 48% in fact, currently fall in the 40-49 or 50-59 age brackets.
Top Industries for Freelancers
The fastest-growing freelance occupations in the past 10 years have been:
Healthcare (191% growth)
Artistic, literary and media roles (103% growth)
Sports and fitness (103% growth)
The best-paying roles for freelancers are in the finance, change and IT sectors, with the most lucrative positions being:
Risk modelling (£760 daily rate)
Risk change (£730 daily rate)
Programme management (£640 daily rate)
Model validation (£610 daily rate)
Finance change (£570 daily rate) 
Freelancers and the Economy
The IPSE reports that in 2016, freelancers contributed an impressive £119 billion to the national economy. This was up from £109 billion in 2015 and experts are predicting that this number will only continue to grow in the years to come.
"Freelancer owned businesses might be expected to generate greater revenues than other own account businesses, owing to the more valuable knowledge and skills exercised, suggesting a slightly higher turnover figure, perhaps £130-135 billion, approximately 3-4% of business turnover." – Kayte Jenkins, IPSE, Exploring the UK Freelance Workforce in 2016
Amid the economic uncertainty of the Brexit era, freelancers are positioned to play a critical role in the British workforce. Freelancers make it possible for businesses to hire the most skilled and suitable talent, with far less financial risk attached. Thanks to the rise of mobile technology, video conferencing platforms, ubiquitous Internet access and flexible workspaces, businesses are also free to hire people from any location around the country (or beyond).
Peter Johnson, Lystable founder and CEO, told Forbes that top companies like Google and ASOS are currently sourcing a full 50% of their UK-based workforce from the freelance population.
The Future of Freelancing
Kayte Jenkins' reporter for the IPSE says "The continued expansion of the freelance workforce is evident across a range of industries, and growth has continued unabated during both the global financial crisis of 2008-9 and the subsequent economic upturn."
It looks like this UK workforce trend will continue to go from strength to strength as more workers realise the potential benefits of setting out on their own.

ENDS
The Instant Group: Flexible Workspace Specialists
The Instant Group is the global flexible workspace specialist. Underpinned by unrivalled expertise, Instant tailors unique solutions to help businesses of all sizes to grow, drive savings or gain invaluable insight. Established in 1999, The Instant Group has achieved 23% compound growth over the past four years and continues to expand with private equity funding secured from MML Capital in 2012. With offices in London, Berlin, Dallas, New York, Hong Kong and Sydney, The Instant Group employs more than 100 experts and has clients in 113 countries. For more information, visit www.theinstantgroup.com.
MEDIA CONTACT:
Jakiya Rahman at MediaVision
+44 (0) 208 481 0190
[email protected]