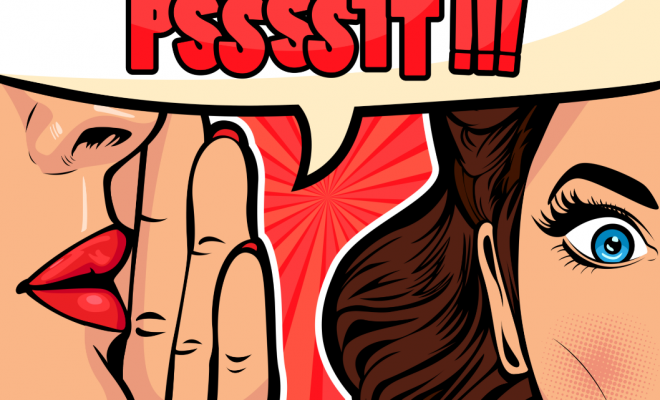 Business Strategies
Digital Marketing Secrets that Everyone Misses
By
|
Ever since the advent of the internet, digital marketing has changed a great deal. Businesses can manage their statistics from all over the world in real time from a centralized location. Communication is not a problem; instead, it is a solution that drives most of our industries. In other words, the internet has completely changed the way most industries work.
The changes to the communication industry are obvious, but other industries like entertainment and the news have taken quite a blow. Many people prefer to look at their mobile phones now instead of turning on their televisions. In fact, statistics prove that people rely on the internet more than the conventional source of entertainment. The way we run our businesses have completely changed. There are numerous online businesses that do not have a physical store and only rely on the internet for their revenue.
The marketing industry has also seen an incredible change in the digital era. Now, the only way to get the word out is not through costly television ads or having them printed in the newspaper. Banner ads and popups have completely changed the way marketing strategies work. Recently, the directed ads developed by Facebook and other social networking sites (SNS) have completely changed the game.
Numerous local and small business have seen a huge change in their foot traffic by employing these directed ads and given birth to many rags to riches stories. In other words, the internet is a power that if used right can change your life. With that in mind, many marketing companies have special teams that only focus on digital marketing . If you are new to the game or run a small business that can't afford a marketing company to manage your digital ads, fear not. Listed below are three secrets that everyone tends to miss while promoting their business online:
Creating a Strong Web Presence Online
Consumers these days are not like the one in the old days who walked in stores with zero information on what they needed to buy. Now people walk in armed with the knowledge of the products they need to buy. They look at products and simultaneously compare prices through the internet, while they are in the store.
At a time like this having no online presence can place a negative outlook of your services. You need to have your own webpage and social media accounts that are dedicated to your profession, expertise, product and/or services. These pages aren't just a way to let other people know of your business, but they are a great way to connect with potential customers too.
Many people create a website and think that it is enough but that's not true. You need to have accounts on all popular social networking sites that are dedicated to showcasing your work and delivering new information.
Strategizing
This may seem like a simple task, but there is much more to it then creating your Christmas posts ahead of time. You need to take a good look at your completion and other people in the industry and what they are doing. This would be a strong lesson for you to know what direction you need to take while creating the digital marketing strategy you need to consider.
SEO Enhanced Content
If you are a newbie to the online marketing game, you have a lot to learn. The term SEO may seem a little complex to you, but it isn't that big of a deal once you understand it. Search Engine Optimization is the use of content that is highly likely to be searched for. To know what your customers are searching for, all you have to do is use online tools. These tools can help you find popular terms and climb the search results.
Utilizing Hashtags Properly
Hashtags have been around for quite some time now, but many people don't use it in the right way. For most people, it is just a way of captioning their pictures, but that is not the only way to use them. Hashtags are like hyperlinks that connect similar data together on a webpage. So, if you click on a hashtag that says dogs, you will be led to a page that has all posts ever posted with the hashtag dogs. It is a way of connecting people with similar interests together.
You need to realize what the popular hashtags are in your field, by looking at content posted by other people in your industry. Another surefire way of finding the right hashtag is by using the websites that are solely dedicated to this purpose.
Content Development
Content development is a huge part of your marketing strategy. People these days have a knack for unique content and if what you are projecting is a toned-down version of someone else's work then you are in for a rude awakening. Netizens can recognize original content and if they see you copy-pasting off another user's content, they will not see your business in a good light
Directed Content
One big mistake that you can make is to make your content generalized. Certain online pages have loads of following but not enough sales, that is because they are not creating content that represents their products or services. While creating your posts, you need to define what you need to put out there and then create your content based off of that.
Defining Dos and Don'ts
It is very important to define things that you can do and things that you can't. You have to remember that the webpage or social media profile of your business does not represent your personal and political beliefs. You have to abstain from strong political language that can drive your customers away. You also need to know that adding tons of hashtags to your posts does not invite more traffic to your page but makes your posts look tacky.
Conclusion
The internet is a vast territory. By learning its ways, you can unlock a better future for your business. By being mindful of all the strategies that you can employ to strengthen your brand, you can help yourself create a better image and increase your business' sales. By ignoring these strategies, you can find yourself locked in an abyss with no one looking in.