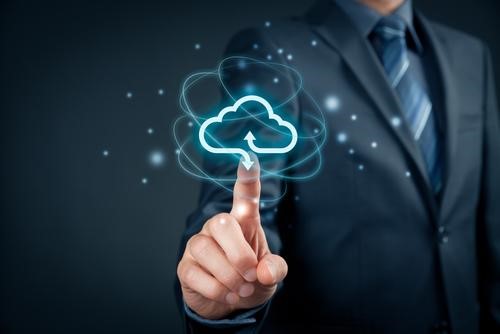 Business News
Around the World, Cloud Backup is Priority in 2018
By
|
No organisation that handles sensitive data, whether it's theirs or that of their customers, can afford to be lax with the security of the data they manage. With the constant threat of malicious parties, natural disasters, and even human error, backup has become a focal point in discussions regarding data protection.
A good number of enterprises have a higher IT budget this year than they did last year, and data protection is one of the areas where we are seeing heavy spending. The virtue of the cloud over other methods of data storage is undeniable, but this has not stopped organisations from making the most of various other data storage solutions, even though the cloud plays a central role. In this article, we explore these and more, regarding the increased focus on cloud backup around the globe.
Increased spending on cloud backup
The results of a survey by Tech Target reveal that backup storage and cloud are among the top priorities for IT, as far as data storage is concerned. 18 percent of the companies surveyed will establish their own private, on-premises clouds, and 21 percent will use public cloud providers, with one-fifth of data centres looking to cloud solutions for production workloads.
Tech experts at Azure NZ, considered disaster recovery (DR) and cloud-based backup to be of utmost importance, ahead of many other IT concerns. 18 percent of those have plans to execute maturing cloud-to-cloud backup technologies, and 21 percent intend to use the cloud for local data backup.
As far as budget goes, fewer companies are focusing heavily on in-house data protection, as only 17 percent of those surveyed are spending on disk-based backup appliances. This is significantly lower than the 26 percent recorded in 2017.
More cloud solutions springing up
Companies are uncovering new revenue opportunities, getting better at handling risk, enhancing customer value, and improving operational efficiencies due to their application of digital capabilities to assets, products, and services. As they do this, it can only be expected that they will generate new sources and types of data which become targets for malicious parties. Financial and medical records, in particular, are attractive for those seeking to exploit highly valuable digital assets.
With the nature of cyber attacks companies have to face today, they have no choice but to seek out robust solutions offering rapid recovery, and full restoration capabilities, as well as sufficient protection. all things considered, conventional recovery and backup solutions are no longer sufficient for ensuring that valuable digital assets are properly isolated, and restoration is smooth after a malicious attack.
With businesses increasingly becoming aware of data protection and recovery challenges, and how important a role cloud backup can play in mitigating such issues, various cloud companies are coming up with the right kinds of solutions. One of these companies is Iron Mountain Incorporated, with their new managed data protection solution, the Iron Cloud® Critical Protection and Recovery (CPR)™.
This product is intended to help businesses confidently restore and safeguard critical data, should a malicious denial of access attack occur. With a tool like this, companies would be able to securely isolate their most sensitive data, ensuring that they can protect important digital information. So, if a cyberattack occurs, the company would still be able to access clean data. Businesses that include these types of solutions in their risk containment plan should be able to avoid losing revenue, or damaging their reputation due to unexpected operational downtime.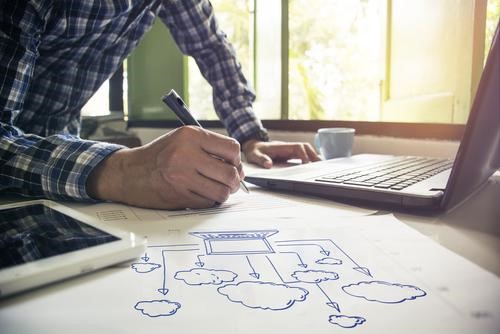 Recognition of the need for the right kinds of data protection solutions is not limited to certain parts of the world, as companies all across the globe are in need of solutions like these, regardless of what market they operate in. Experts recognise the need for more robust data protection solutions facilitated by the cloud. They believe "too many businesses suffer the very worst of possible problems; unrecoverable data loss. There is no denying that we need more robust data protection solutions and, of course, the cloud is going to be central to that. The cloud is the future."
In Africa for instance, South Africa seems to be leading the pack, as there appears to be significant levels of activity in the cloud backup space. Datacentrix, an ICT solutions provider, recently announced a new backup and disaster recovery-as-a-service (DRaaS) solution. The new product is intended to provide top levels of data protection and redundancy, via affordable off-site cloud backups.
Another company, Vox, is working with cloud services brokerage First for Cloud, and another firm, Veeam, to enable South African firms to access cloud-based backup. Their new product comes with capabilities that enable track consumption and data recovery, in addition to GFS retention policies and incremental backups.
There are other examples of similar solutions popping up across the globe this year, and the trend is likely to continue throughout the rest of the year.
Is there such a thing as relying too much on a cloud provider?
As software-as-a-service (SaaS) and cloud become more prevalent, some organisations may begin to feel that they may not need to actively back up data, since the SaaS or cloud provider will do it anyway. Thinking this way is dangerous. While cloud providers most certainly fare better with contingency plans than the average IT department, there still remains the threat of malicious attack and human error.
When organisations put their data on the cloud, they are undoubtedly making the right move. However, that doesn't translate to leaving the cloud providers to completely control access security and governance.
Granted, the cloud provider is supposed to protect the data in their cloud, but it is partly your responsibility too. A malicious dark web bot powered by artificial intelligence can cause as much damage to data stored in SaaS services as it can to an on-premises system. Just as your physical hardware needs backup, so do SaaS data.
Understanding these issues can help organisations to come up with more comprehensive data protection schemes. To do this, companies ought to review SLAs from cloud/SaaS vendors, enforce policies for data access and compliance, review a contingency plan for outages, and perform security reviews of data stored in the cloud. Essentially, due diligence is crucial, regardless of where your data resides.