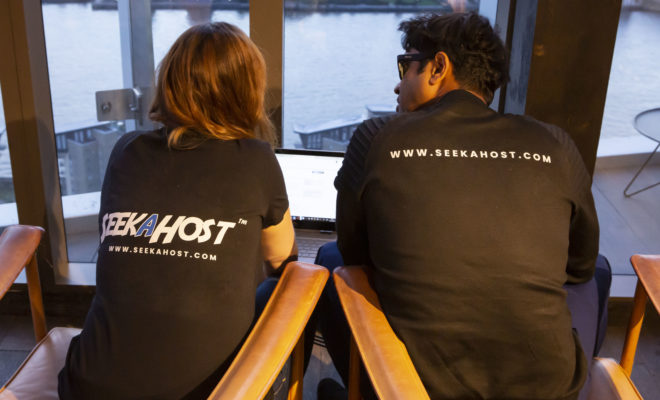 Business News
SeekaHost – UK Web Hosting Company helping you Get Online Fast
By
|
SeekaHost was born when Fernando Raymond, its CEO, decided that he'd like to help people get online with the best web hosting in the world.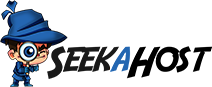 Fernando became a digital entrepreneur step by step, starting out as a blogger and SEO consultant, now employing freelancers and digital nomads internationally for his two companies ClickDo Ltd. and SeekaHost Ltd.
This remote work and lifestyle model has been his dream for many years, and it is on the rise wherever you look:
Because Fernando started out with a blog, he is on a mission to enable everyone to start a WordPress Blog in a few hours and get online.
Blogging as the First Stepping Stone to Online Success
Fernando's Biz blog made him visible to potential clients and within a few months, he ran ClickDo, which enabled him to then invest in his web hosting company SeekaHost.
This was the key to his and many other ClickDo client business success stories as you can see in the ClickDo case studies. Fernando explains: "To have your own online platform is like having your own house or property: you set it up, build it, develop it and it's your own kingdom – it represents you and your business."
Blogging is the best way to start with any online venture as one can establish themselves as an expert in their field. That's why SeekaHost Ltd. doesn't just offer blog web hosting as any other web hosting provider does. No, it offers a unique WordPress Blog Hosting Control Panel via the SeekaHost App.
How to monetize a Blog with WordPress and the Blog Hosting Control Panel?
A blog hosting control panel is a web application or a system tool that allows you to easily host and manage your blogs. This is required for any domain in the world wide web.
With the SeekaHost blog hosting control panel you can do the following tasks required to build a blog in a much more effective way:
You can install WordPress on your domains in a few minutes
You can choose unique multiple class IP hosting for blogs
Get the DNS records
Check blog analytics without leaving the control panel
Install or delete blogs
You can get a blog hosted and live in less than 60 seconds
Watch this short video to see how it works easily and in no time:
A Website or Blog – your Digital Presence
SeekaHost aims to provide web hosting for at least 100 million people around the globe to enable every single person out there to have a website. Since the world wide web was born, the number of websites has continued to grow as recent trends clearly show:
"The total number of sites has grown significantly, from 900 million in January 2016 to more than 1.8 billion websites in February 2021" according to Firstsiteguide.com.
Increasingly more people are using the internet and the online market is growing fast. That's why SeekaHost wants to reach everyone: from business owner to student. Because in the future every person should be able to have a web presence to showcase their talent, craft or skill. Almost like an online business card, but much more sophisticated through all the opportunities a website offers.
So, if you are looking to start a blog or website with WordPress, the no. 1 CMS in the world, then you should consider SeekaHost's cheap UK WordPress Hosting, which you can easily purchase within the app starting at just £1.25, but you can get a free 7-day trial as a new customer. For people looking to build several blogs to create a private blog network, affordable PBN Hosting is also available in the app and managing all sites is conveniently easy as it is all accessible in one dashboard.
Web Hosting with a Twist & Many Extras
SeekaHost Ltd. has grown with time and now offers many more types of web hosting. You can obviously get normal web hosting for one or several websites and you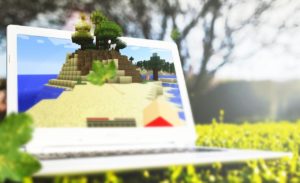 can read more about how to create a website and how to monetize a website on the SeekaHost and ClickDo blogs. On top of that, you can find PBN Hosting if you're serious about SEO and building a blog network.
And now passionate gamers will also find the perfect hosting for their Minecraft games at SeekaHost with the most affordable Minecraft Game Server hosting services. You can visit the www.seekahost.co/minecraft-hosting/ page for pricing and packages, but as mentioned earlier there is a free trial version available at the demo.seekahost.co server.
And because SeekaHost doesn't just want to provide you with the best web hosting, but also wants to help people learn the digital skills necessary to succeed in the online world, it has launched the SeekaHost University. Here you can learn everything about SEO, blogging, social media marketing and Google Ads through expert online courses and tutorials. Plus, the blog section provides many useful insights into becoming a digital entrepreneur or living a digital nomad lifestyle, starting online businesses or blogging tips.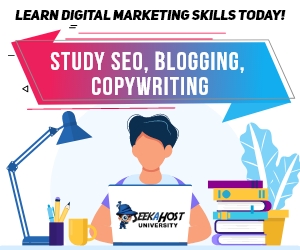 Join SeekaHost to get Access All Areas
SeekaHost is still growing and with the latest SeekaHost App Blog Hosting Control Panel, which will also be linked with the SeekaHost University, SeekaHost clients will have access to so many resources and extras from monitoring their websites in the app via integrated analytics tools to learning on the go while developing SEO and blogging skills with the e-Learning platform. SeekaHost also encourages bloggers and influencers to guest post on the various blogs they are connected with and you can find more information on the Bloggers Exchange blog or the ClickDo guest posting services pages.
Grand future plans at SeekaHost
With the mission of reaching at least a million people worldwide with its web hosting services, SeekaHost is aiming high.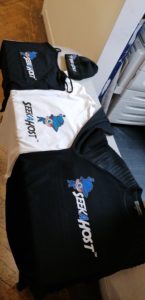 In the future SeekaHost intends to:
– Fund projects and organisations that build and extend internet access, provide digital devices and computing knowledge, especially in places where it's hard to find (look out for updates on Facebook or YouTube).
– Offer even more versatile and individual web hosting packages and plans so that more client's needs are covered.
– Achieve even lower pricing with a growing web hosting client base.
– Reach younger generations by offering free blogging seminars in secondary schools to prepare them for the digital future.
SeekaHosters are promoting their services online and offline, so that everyone gets to know the best web host around.
There's surely more to come so look out for SeekaHost!