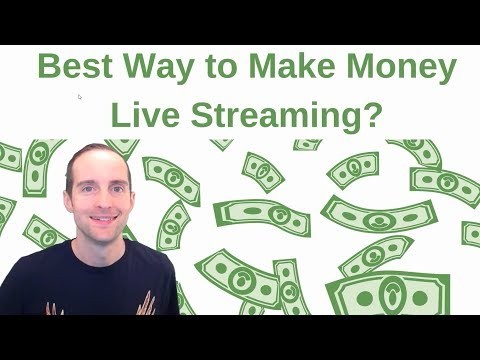 Make Money Online
How to make money live streaming from your living room?
By
|
Rapidly changing business landscapes and preferences of audiences online have led to the increasing popularity of video content. More engaging your content is, the higher will be its follower base and videos with no doubt are here to stay. Among them, live streaming is the current trend and eventually will take over the digital world.
From Individual video businesses to corporates, everyone who wants to gain a competitive advantage among their audience have started to embrace live streaming. While some are leveraging live streaming through free channels like YouTube live, Facebook live and Periscope, others are offering exclusive streaming content with a price, as an additional source of revenue to their businesses.
So, how to make money live streaming? Before dwelling into this topic, here are some compelling reasons on how live streaming videos are influencing the online media and why you should consider starting one.
Modern consumers demand uniqueness: Started to take off in 2016, the amount of interest shown towards live streaming videos is rising exponentially. Consumers today prefer spending their precious time online watching unique and engaging content and are even ready to pay for it. Notably, live videos are gaining 8 times more engagement than recorded on-demand videos.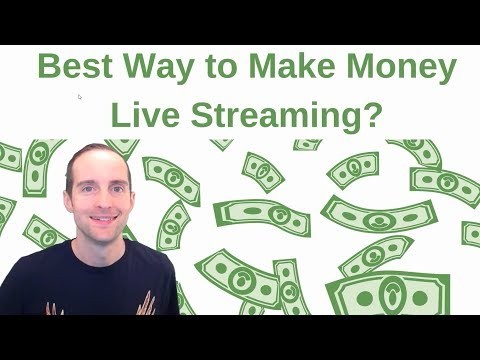 It's easy: Though video quality is an integral factor for viewers while watching a live stream broadcast, high-end equipment isn't required to start. Also, live streaming is accessible to anyone with smartphones with a decent camera quality.
Live streaming increases accessibility: Live streaming can help your service reach to consumers all around the globe. For instance, if you are a music teacher offering classes to students in and around your location, live streaming makes it possible to reach people out of your town, state and country, helping you to utilize your potential to the fullest.
Giving your users a real-time engagement with your brand: The consumers always prefer a brand to be authentic, engaging and transparent. When you stream a video live, consumers get a greater level of interaction than any other type of content they see online.
Taking away the cons to traditional live streaming : The most important reason behind the fame of Television channels is their unique and real-time content delivery. But, they were not accessible in devices of consumers' convenience. Live streaming online, to an added advantage can be viewed by audiences, wherever they are.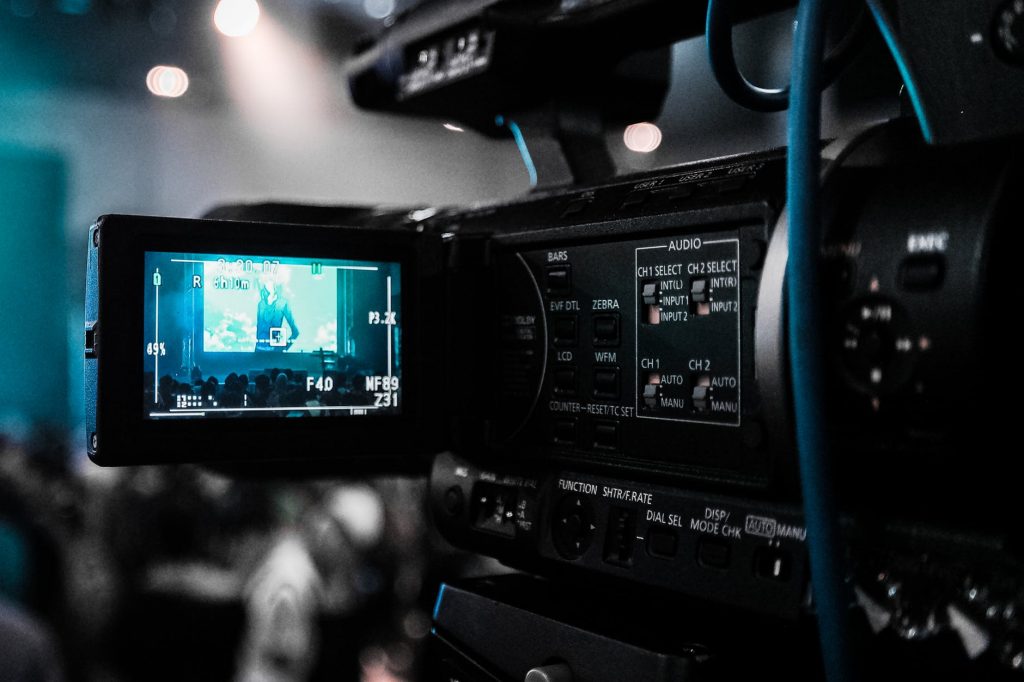 What to stream?
From your hobbies, to a professional service offering, you can pretty much stream anything that you find to interest the online consumers. If you love cooking or good at playing a musical instrument, you can instantly start live streaming from your mobile phone and reach out to your audience.
There are numerous web services that help you to live stream instantly. Here are some of the prominent ones.
YouTube Now – Having an incredibly large number of video consuming audiences in the online space, YouTube offers live streaming services to complement its dominance. Whichever niche you are planning to cater to, you can always find an active audience circle.
Twitch – Twitch has a huge user base, especially for games and e-sports categories. If you are a gamer who wants to live stream, this is for you.
Periscope – It is a mobile app based service and one of the most trending platforms for mobile streamers across the globe. It is ideal for personal streaming, from humor, music, fashion and entertainment to philosophy and literature.
YouNow – An app and mobile based service that is particularly aimed at younger audience and their interests.
Though these free services offer you easy live streaming options, there are numerous number of peer streamers and reaching your consumers might take higher efforts. Despite the fact that there are platforms that help you on how to start a live streaming website and offer easy monetization options, regular streaming in these platforms can give a kick-start to your brand visibility.
 Making money through live streaming.
There are several monetizing methods for live streaming. Some of them are direct, like pay per views and subscriptions, and some are indirect like going in partnership with a brand and selling their advertisements. Let us now explore some methods that will help you make money going live.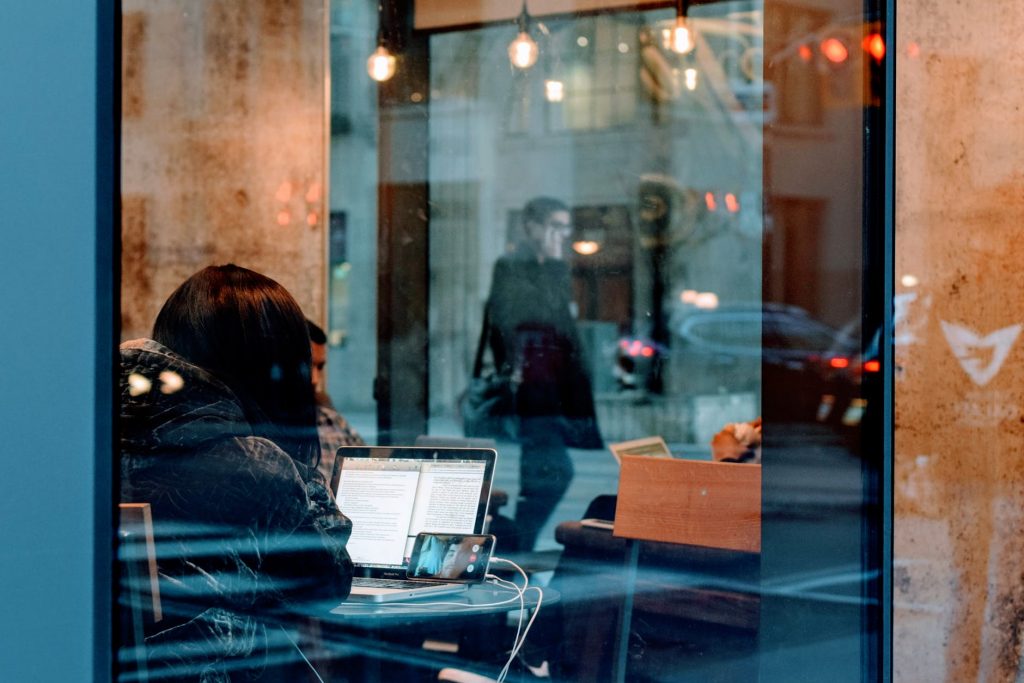 Subscription and Pay per view models
The most common approach to make money live streaming is charging your users for access. These type of video streaming platforms offer paywall option, which is an arrangement requiring the viewer to pay before activating the broadcast. Pay per view is the simplest paywall setup with the users being charged for each view.
Video streaming services like NetFlix and Amazon offer subscription based services, where the users are charged on a monthly or annual basis. This will allow the viewer to watch any number of broadcasts or videos in the subscribed period.
The main advantage of this model is that your users won't be annoyed by advertisements and will have an uninterrupted live streaming experience. Pay per view and subscriptions work best for segments with a dedicated audience base who are willing to pay.
 Advertising
This is one of the oldest revenue generation models that traditional televisions were employing even before the age of internet. The advertisements either appear before your video broadcast begins or displayed while you are broadcasting. Advertisers follow multiple modes of payment like per-click and per-view on the advertisement.
Majority of the audiences online prefer free videos and don't mind an advertisement in it. Hence, it is an easier way to generate revenue from your live streaming. But, advertising requires a large audience base before brands show interest in the buying space.
Sponsorship
If you have a hard time attracting conventional advertising due to limited number of users, you can approach a sponsor. It is usually a long term venture, where you will get paid on the amount of users for your videos in return for endorsing the sponsor in the video itself.
Crowdfunding
Websites like Patreon and Kickstarter help you to present creative live streaming videos and ask for mass donations. Some request donations in one-time amounts while others charge on a subscription basis, where contributors commit on weekly or monthly terms. A small percentage of the donations will go to the streaming platforms as commissions.
These crowdfunding campaigns offer rewards to those who donate on a regular basis, such as accessories, gift cards or a copy of the live streamed video itself. According to Kickstarter, including a video while requesting for a crowdfunding will increase your chances of success by 50%.
Website
If you find ads and sponsorship aren't the right way to monetize from your users, you can broadcast your live video on a website that is of your niche, and get paid for the amount of traffic your video generates on the website.
Having discussed on how live streaming has made it easy for users to reach their audience and methods of making money online, you can choose the best platform and the monetizing model that best suits your interests. With such a humungous scope for live streaming videos online, choosing the right strategy from the above can help you express your talent to a greater audience, as well as efficiently monetize your efforts.