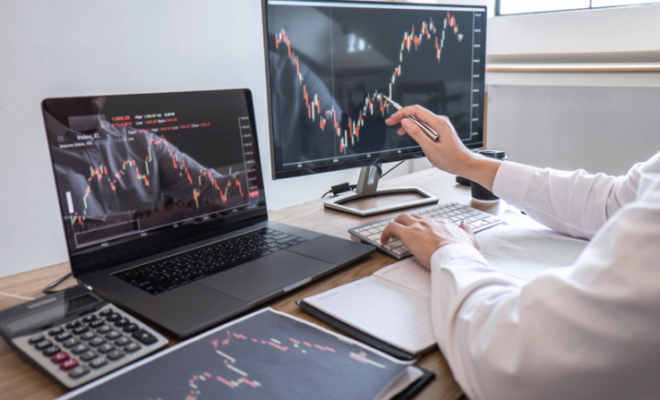 Business
How Does Trading 212 Make Money?
By
|
Trading 212 is an online brokerage that provides several investment products like invest, CFD, and ISA. These products permit users to purchase and sell stocks, commodities, currencies, and more.
There are more than 15 million downloads and over 200,000 reviews in its mobile application, making it a top downloaded app all over the UK.
This made many people curious about how trading 212 makes money? We aim to answer this question through the guide. Please see the complete article to know more about it.
About Trading 212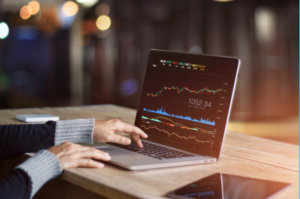 As the name suggests, Trading 212 is the investment and trading platform that presents CFDs, ISA's, and some other investment products through their online brokerage firm.
One can buy or sell stocks, commodities, and other currencies through this site. The firm earns money through transactions, spreads, overnight & weekend fees, and currency conversion fees.
Trading 212 is allotted into three different products viz Invest, CFD, and ISA. in invest, users can trade over 10,000 stocks and exchange-traded funds without any commission. Other additional features include the potential to invest in fractional shares or utilize the platform's Autoinvest property, where users can fix the investment goal and have money invested on their behalf.
Trading 212 site is controlled and regulated by the Financial Conduct Authority(FCA). All the funds are kept in different accounts and are kept safe by the Financial Services Compensation Scheme (FSCS) for over £85,000.
The CFD products will allow the users to trade contracts for different CFDs. It is essentially a bet on whether the value of the given financial capital will rise or fall. The data provided by Trading 212 recommend that 76% of all investors lose money when investing CFDs on their platform.
Individuals can trade Forex, stocks, commodities, and indices with CFDs. in addition to that, Trading 212 offers various features to make sure losses are minimum, such as blocking accounts from going into negative balance or stopping investment when they reach a certain loss percentage (prevent loss alert).
It has an Individual Saving Account (ISA), a tax-sheltered account, which allows users to store their after-tax money. Any asset gains or dividends incurred in your account are tax-free. And Trading 212 does not charge any administration fees to manage the ISA account.
Trading 212 also provides various educational resources through its own YouTube channel, community forum, or the firm's blog.
The trading 212 company is present in a total of 100 countries. However, accessible features and services may vary depending on the country the invested stays in. Users can also avail themselves of Trading 212  products via legal websites and by downloading its mobile application.
How Does Trading 212 Make Money?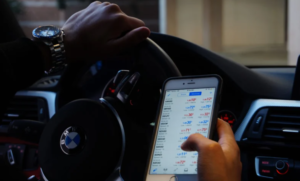 Trading 212 makes money through transactions and spreads, overnight weekend fees, and conversion costs.
It generates revenue through its CFD business, and most of its revenue comes from reading and interest swap transactions.
The firm foresees that as the investment service grows, it will monetize some of its complicated capabilities. However, this is not its main objective at the current time. Its primary aim is to give outstanding service for nothing.
Trading 212 has been a good site for the past 15 years. Let's see a closer look at each of the components.
1. Spreads
The spread is the difference between the sell and buy price for any user trades capital. This, when a user buys or sells, a capital spread is applied.
A user can generate a buy position, and the backend system will convert them into a sell position. Trading 212 then exits the position at a maximum price to profit. It earns a profit of 2% if the selling price is 1.2637 and the asking price is 1.2639.
2. Currency Conversion Fees
The company began charging currency conversion fees in April 2021. These conversion fees are charged if an individual trades a stock or ETF in a currency other than the one mentioned in their default account. It charges 0.15% currency exchange fees. However, the price is still very modest compared to the other UK-based online brokerage.
3. Overnight & Weekend Fee
Like other CFD trading sites, Trading 212 also imposes overnight and weekend trading fees. It's also known as swap rates or rollover costs.
Individuals who hold CFD positions overnight or on the weekend have to finance it to keep it open. The company charges the users with the quasi-interest rate for loaning out money to keep the exchange open.
The swap rate is decided based on many criteria like the type of asset owned, the nature of the position, and the trading volume.
However, the nature of the general market can also affect the swap rates. An asset that may be considered hazardous can result in a higher margin rate.
Story Of Trading 212
Trading 212 was founded in London, UK, by Ivon Ashminov and Borislav Nedialkov in 2004.
The company was launched by two native Bulgarians who operated it out in the garage named under Avus Capitals. It started as a forex trading platform that allowed investors to buy and sell currencies.
The company's early years are not much known because the founders did not rely on capital and ventures.
Moreover, the first public milestone occurred in 2011 when Bulgaria's financial service commission gave Avus capital a brokerage license. The company took the first step towards becoming the trading platform in October 2012.
It achieves this by launching its mobile application enabling customers to execute transactions directly from their phones. A browser extension was also later introduced.
The trading 212 entered the US market in 2016 by launching Tradebird, a social news site that aggregates crowdsourced financial news. It also intensified when trading 212 upset the stock trading market in 2017 by becoming the UK's first zero-fee trading platform.
Fun fact- trading 212 became the highest downloaded FX app in the UK shortly after its launch.
Now it employs more than 200 people and has offices in numerous countries worldwide. You can know more about the trading methods and mining cryptocurrencies by visiting https://the-bitcoin-millionaire.com/pl/ this site.
In the beginning, the users were allowed to make up to ten trades for free per month. And a few weeks later, the company announced that it would eliminate the commissions in cryptocurrency trading and FX.
In April 2018, the company announced that the 10-trade limit would no longer be valid, and thus, the users are allowed to trade an unlimited amount of stocks and other financial capital.
The year 2020 was amazingly successful for trading 212, and thus the London- based firm added a million users in the year 2020.