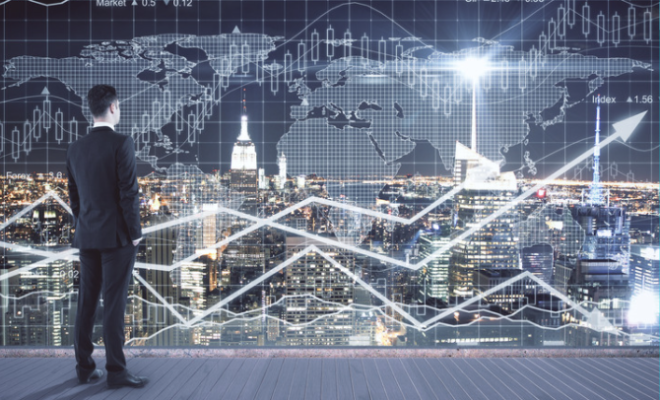 Business
When Will Trading 212 Open Again?
By
|
As you may know, Trading 212 is a stock trading, FCA regulated brokerage app. You might also be aware that the company is not taking any new users because the retail traders began signing up for their services in droves.
This London-based company said that it would allow creating new accounts only after it completes the processing of all the existing applications in the queue. The platform faces difficulties as it has experienced outages as the number of retail traders has soared in the last year.
We will discuss the problems the firm is facing right now and when trading 212 opens again?
Keep reading to get detailed information about this.
When Will Trading 212 Open?
Trading 212 is a fintech brokerage company, and it has temporarily stopped the onboarding of new users. This is because the retail platform is under a lot of pressure and is trying to keep up with a considerable demand in retail investing. Thus it is causing severe operational difficulties.
The company announced that the new account creation would be started only after processing the existing ones currently in line.
Along with trading 212, several other platforms like Robinhood and IG group also have experienced outages in the number of retail trades. However, no other broker firm has announced the immediate suspension of client registration.
According to Etoro, they all have reported similar problems in handling the massive influx of new business, but they did not end up in a holding  of new sign-ups
This is a statement made by trading 212 – "due to unprecedented demand, we have temporarily stopped onboarding new clients. Once we complete the processing of the existing line, we will be open for new registrations. We apologize for the inconvenience and highly appreciate your understanding".
Also, the firm announced that its mobile app had crashed due to the surge and had made users aware of service disruption and "login issues". After an hour, the firm again tweeted, saying the problem had been resolved and apologized to the users for the inconvenience.
All kinds of service disruption and restrictions have arrived during a period of frantic exchange, where Reddit traders are accused of inflating the value of Gamestop, AMC, Blackberry, Nokia and other stocks.
Retail platforms have stopped trading, experienced outages and crashed during the time of high volumes as a result.
And part of that pressure has been felt by thousands of new investors.
For those who don't know, the current situation results from Reddit users on the subreddit WallStreetBets. When the users realized that hedge funds were shorting the mortar video game retailer GameS top stocks, they started purchasing up the company's stock themselves.
And when GameStop's stock increased from $20 a share to a maximum of $347 on Wednesday, Wall Street Beta users then began inflating the price of other stocks like AMC, BlackBerry and Nokia.
This situation led the trading 212, Robinhood and other platforms to stop trading and no longer permit their users to buy GameStop stock.
So, trading 212 will soon start onboarding new users; however, the US financial market and the global financial market will crackdown on Wall Street and other retail traders organizing online.
About Trading 212

Trading 212 was founded in London, UK, by Ivon Ashminov and Borislav Nedialkov in 2004.
The company was launched by two native Bulgarians who operated it out in the garage named under Avus Capitals. It started as a forex trading platform that allowed investors to buy and sell currencies.
The company's early years are not much known because the founders did not rely on capital and ventures.
One can buy or sell stocks, commodities, and other currencies through this site. The firm earns money through transactions, spreads, overnight & weekend fees, and currency conversion fees.
Trading 212 is allotted into three different products viz Invest, CFD, and ISA. in invest, users can trade over 10,000 stocks and exchange-traded funds without any commission. Other additional features include the potential to invest in fractional shares or utilize the platform's Autoinvest property, where users can fix the investment goal and have money invested on their behalf.
Trading 212 firms are controlled and regulated by the Financial Conduct Authority(FCA). All the funds are kept in different accounts and are kept safe by the Financial Services Compensation Scheme (FSCS) for over £85,000.
The CFD products will allow the users to trade contracts for different CFDs. It is essentially a bet on whether the value of the given financial capital will rise or fall. The data provided by Trading 212 recommend that 76% of all investors lose money when investing CFDs on their platform.
Individuals can trade Forex, stocks, commodities, and indices with CFDs. in addition to that, Trading 212 offers various features to make sure losses are minimum, such as blocking accounts from going into negative balance or stopping investment when they reach a certain loss percentage.
It has an Individual Saving Account(ISA), a tax-sheltered account, which allows users to store their after-tax money. Any asset gains or dividends incurred in your account are tax-free. And Trading 212 does not charge any administration fees to manage the ISA account.
Trading 212 also provides various educational resources through its own YouTube channel, community forum, or the firm's blog. As a trader, it is important to know about the bitcoin profit which helps you to get attached to the latest trading methodologies.
The trading 212 company is present in a total of 100 countries. However, accessible features and services may vary depending on the country the invested stays in. Users can also avail themselves of Trading 212  products via legal websites and by downloading its mobile application.
The firm makes money through transactions and spreads, overnight weekend fees, and conversion costs.
It generates revenue through its CFD business, and most of its revenue comes from reading and interest swap transactions. The firm foresees that as the investment service grows, it will monetize some of its complicated capabilities. However, this is not its main objective at the current time. Its primary aim is to give outstanding service for nothing.
Trading 212 has been a good site for the past 15 years.