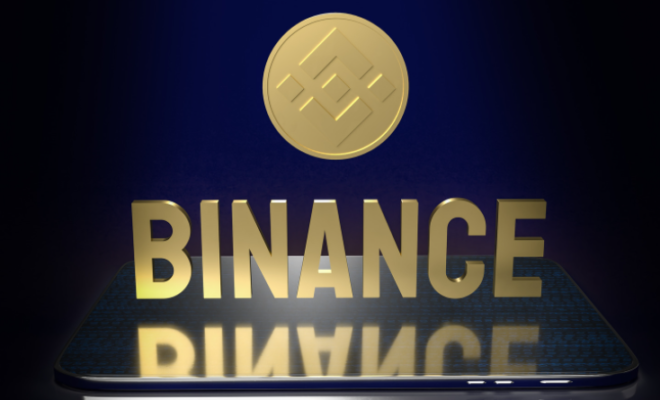 Cryptocurrency
How To Sell Crypto On Binance?
By
|
Crypto has become a worldwide phenomenon and with the planting of crypto exchange platforms, it has become easier for investors to buy and sell their coins online. There are plenty of applications and desktop sites that allow you to sell crypto in the easiest and fastest way.
One of the most popular and trustworthy crypto exchange sites is Binance. Selling cryptocurrency on Binance comes with a lot of benefits and the process is extremely cheap and fast allowing you to save up on your selling fees with every bank transfer that you make.
Why Binance?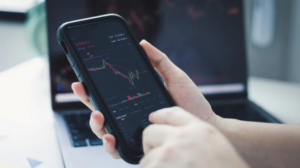 This article will give you a properly illustrated step-by-step guide regarding how you can sell crypto on Binance but before that, you need to know why you should be selling on Binance? What is it that makes this platform better than the others? To understand that let's take an example of Bitcoin which is the mother currency of crypto and if you want to sell Bitcoin on Binance you can do that easily and can also choose and convert Bitcoin into a local currency.
You can also save up on the bank transfer fees by directly withdrawing the currency from your debit card or credit card and you can even get cash with a P2P transfer. You can sell crypto on Binance via three platforms that are Binance.com Binance desktop and Binance app. Binance.com is a digital platform where you can avail of all the features that are offered by Binance in a proper website form.
The Binance application is a widely used platform as it is available for mobile devices and tablets with iOS or Android operating systems. Binance desktop however is a particular software that is available for your laptop computer that has Windows Mac OS or Linux running on it.
Step-by-Step Guide to Know How To Sell Crypto On Binance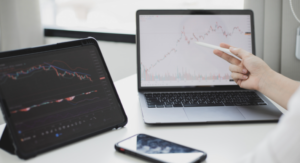 Now let's move on with the main content that you are here for pictures to know how to sell Crypto on Binance. As we discussed earlier, you can sell your crypto-currency and get money by credit card debit card bank transfer or you can even go for a P2P payment. P2P is generally used by investors who want to exchange their currency for another. Below we will be focusing on explaining how you can sell your cryptocurrency and withdraw money via debit card credit card and do a bank transfer.
 Binance.com and Binance Desktop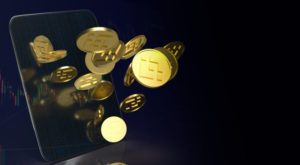 Binance.com and Binance desktop are two different yet similar platforms where you can sell Crypto and the interface of both the platforms are quite similar.
In the first step for selling your Crypto on Binance, all you have to do is to go to binance.com for the desktop and login into your balance account.
Next, you have to go to the finance spot wallet from where you have to select the coin that you want to sell.
Now before you can sell your Crypto you have to convert it into fiat so that you can make an easy withdrawal. To do that you can use the easy convert function and Switch between the currencies.
Another thing that you should know is that this step is not mandatory with every coin but if you are selling Bitcoin then you have to follow this step.
Suppose you are selling Bitcoin and you have switched it to your preferred Fiat currency. Now all you have to do is to go back to the spot wallet and click on the withdrawal option.
Once you are redirected to a new page you can select the withdrawal method that would be other credit card debit card bank transfer or local wallets. Bank transfer would take a longer time as compared to the debit card or credit card transfer but their fees are comparatively lower.
In the next step, you have to enter the number of coins and the money that you want to withdraw. Enter the bank or card details where you want your money after selling the Crypto to come. When you have confirmed the withdrawal, a verification code will be sent via text and email.
 Binance App
Binance app is the easiest and straightforward way to sell Crypto and it would be generally the best if you use the Binance app lite mode as it comes with better options. If you don't want to go for the lite mode, the pro one would also do.
First of all, you have to download the application on your mobile phone or tablet and log in to your balance account. If you want to use the lite mode you have to tab on the top left corner of the interface then go to the profile like and tap the switch to Lite option.
When you have switched to the different mode go back to the main page of the application where you will see the trade icon.
The process of selling Crypto on the Binance app is extremely easy now all you have to do is to select the coin that you wish to sell, enter the amount, and then choose the local currency.
If you already are in a local currency then you can skip the step that we have mentioned above but if you are selling bitcoin then you will have to wait for the confirmation of your sale in the local currency.
When the sale is confirmed go to the wallet select the local currency that you got and then tap on the withdrawal option.
In the next step, you have to select a payment method and then enter the details that you are asked for such as bank transfer details, credit card, or debit card details.
This is it. A confirmation mail or text will come on your phone once you verify that your money will be transferred to your account.
Sum Up
There are various bitcoin trading platforms like Bitcoin X also provides you a variety of trading options and simplest leaning methods, you can also try it out for cryptocurrency trading.
Investing in Crypto is not a very difficult task nowadays but you must have proper knowledge before you jump into this arena. Now, you can sell Crypto on Binance in very easy steps and on three different Binance platforms. The best thing about Binance is the minimal fees that it charges when you sell the cryptocurrency