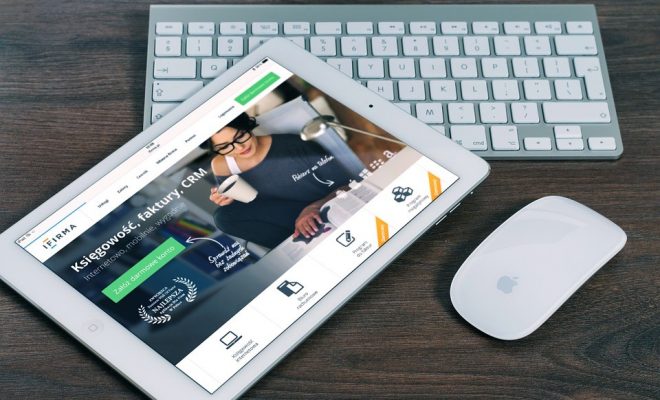 Business Tips
Trade Show Preparation Checklist: 5 Essentials for your Exhibition Booth
By
|
Preparing for a trade show is a massive task that requires hours of planning.
There will be plenty of essentials and needs that must be taken care of and times when you may forget those all important little extras that may not occur to you. In these situations, experience really counts.
Having a strategy in place really helps in the planning phase. It will help to avoid common pitfalls and ensure you can get on and make the most from your exhibition experience and maximise return on investment.
Continue reading below and find the 5 top categories listing various essentials that are necessary for every exhibition booth.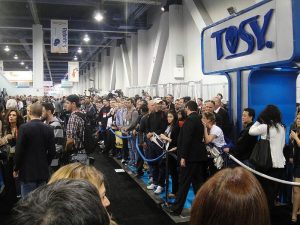 1. Booth Elements
Posters
It's critical to have clear messages about products and services displayed in prominent places, all across your exhibition stand. Make sure to take plenty of spares, as posters can make a great giveaway to trade show attendees. They cost little to product but may have a hugely positive impact on future sales.
Literature Racks
When people attend a trade show, they are far more likely and ready to make a purchase.
Most attendees will come fairly well informed and interested in the overall theme of the trade show. People love to absorb new information, so by providing literature racks that offer in-depth information about your organisation, products, and services is a no brainer!
Furniture
It is highly advised to furnish your booth with chairs, tables and sofas to make it as inviting and enticing to attendees as possible.
It is best to find furniture that is comfortable and is of high quality. That way, those who come to your stand are more likely to stick around for longer, giving you that ideal opportunity to make a sale.
Choose custom furniture that matches your organisation's branding such as colours schemes and styling.
Sales Staff
Having a well-trained sales team is necessary because they are the face of your organisation and are the spokespersons of your products.
Make sure your staff are fully trained, are completely knowledgeable about our product or service offering and understand their key objectives for the show.
2. Stationery
Business Cards
Handing out your business card to as many leads as possible is still considered the norm, so never stop doing this.
Business cards are one of the oldest marketing vehicles around and continue to be used because they work. Take plenty to the show and make sure you never run out of them.
Promotional Literature
Visitors to trade shows are actively looking for information and useful details about companies, products, and services that interest them. Giving away such items as flyers, full colour brochures, postcards and leaflets are a good idea to reach your audience.
Enquiry Forms
You can provide enquiry forms that interested prospects can fill out at your booth for a follow-up consultation. You can have people fill out questions and have your sales team contact these people after the show has ended.
Prize Draw Forms
A great way to collect contact information as well as generating leads is to advertise a contest in exchange for a short form that is completed with the prospects name, contact information for later follow up by your sales team.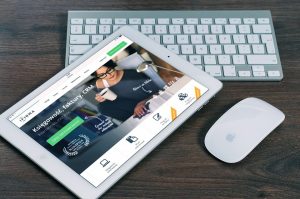 3. Technology
iPads & Tablets
Nowadays, people are trained to interact with technology from a very young age.
iPads and tablets can help keep visitors engaged and be used as a vehicle to introduce your products or services to them in a fun way.
Technology is one of the best ways to give attendees hands-on access to instant information about you, so have plenty to hand on your exhibition stand.
Display Screen & Projectors
People enjoy entertainment on televisions and big screens. Using this technology is an excellent idea and it is known to work incredibly well.
Incorporate screens and projectors into your display to maximise your marketing effort and to arouse attention, making your trade show booth design far more memorable.
AV Equipment
Harnessing audio entertainment as well as visual displays is important and will capture your audience's attention, bringing even more people to your booth.
Sound as well as vision working together will have a far greater impact than either in isolation.
WiFi Connectivity
Offering free wifi internet connectivity will naturally bring more people to your booth which allows your sales team to speak with them while they complete their online tasks.
It's one of the most powerful freebies you can offer and means people have to stick around if they want to take advantage of using your free broadband service.
4. Giveaways (SWAG)
Phone Chargers
This is an invaluable marketing giveaway and it works wonders. Phone chargers are a never-ending need and they are incredibly affordable to mass produce with your organisation's branding emblazoned on them.
Giving them away will put your marketing message or brand in front of an attendees perception for a long time.
Selfie Sticks
Selfie sticks are becoming more popular and they are a great idea to give away from your booth. You can include branding and marketing messages on it to promote your brand long after the trade show has ended.
USB drives
You can never have enough storage space, so providing free branded USB flash drives is a superb product giveaway that will have a long shelf life.
Nowadays, they are very inexpensive to produce and will keep you in the minds of active buyers each time they use it.
T-shirts & Hoodies
This idea is very old, has been around for a considerable amount of time, yet still works!
Providing people with branded t-shirts, hoodies or other items of clothing are a great giveaway that rarely ever gets turned down, and will help to advertise your brand name for a long time beyond the show.
Snacks & Refreshments
Offering free snacks and refreshments is a great way to bring people to your exhibition booth where they can relax, grab a bite to eat and unwind.
This provides your sales team the opportunity to pounce at the right moment and speak to them about your products as they sit back and recharge with a snack, coffee or soft drink.
5.Survival Kit
Note Pads
Having notepads are essential for collecting and retaining information as the show goes on. Attendees are notorious for forgetting essentials such as something to write on. A branded notepad costs little to make and will be highly appreciated.
Pens & Pencils
You can never have enough pens or pencils and running out during a convention can be a disaster for you as well as attendees. They make for a great giveaway so ensure you have plenty to hand and get them printed with your branding.
Hand Sanitiser
You and your staff will be speaking with a lot of people and shaking many hands. Keep plenty of hand sanitizer kits around to prevent the spread of germs and possible illnesses.
Food & Drink
Be sure to provide your staff with food and drinks that will keep them hydrated, happy and able to do their jobs to the best of their ability. They'll be on their feet, working hard all day so keeping them well fed is a must to maintain morale and performance levels.
First Aid Kit
Always be prepared for the unexpected. Random injuries can happen and it is an excellent idea to bring a first aid kit for unexpected problems.