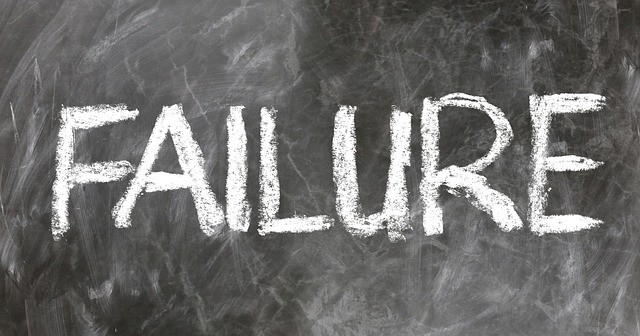 Business Tips
10 BUSINESS PITFALLS AND HOW TO AVOID THEM
By
|
If you plan on starting your own business or are in the early stages of start-up, you have every right to be excited and positive about the future and feel confident that you can build a successful and sustainable business. However, it is important to realise that without due care and attention many start-up businesses fail relatively quickly.  This is not always a bad thing and in fact, some of the most successful entrepreneurs have at least one business failure behind them.
However, you can help yourself to avoid becoming just another statistic in business failure by knowing and understanding the main reasons a business is likely to fail. There has been a vast amount of research done on this topic and this article examines some of the most common causes of business failure and gives you tips on how to avoid them.
NO MARKET FOR YOUR BUSINESS PRODUCT OR SERVICE
If you consider your business idea to be a great one, then it is easy to assume  that everyone will see the value in your product or service and be interested in buying it.  However, this does not always prove to be the case, you could launch your business and find yourself with very few customers.
The most likely cause of this is failure to complete adequate market research before creating your product or service.  If you do not research your target market to establish that there is need for your product, that it fills a gap in the market or improves the life of your potential customers in some way, and that a significant number of people are interested in buying your product or service then there is a risk that you may not be able to create a viable business.
You can prevent this mistake by identifying your target market and carrying out the necessary research to establish whether there enough people willing to buy your product for a price at which you can make a sustainable profit.
NOT REGISTERING YOUR BUSINESS
If you do not register your business at an early stage either before or as soon as you start trading, then it will not exist as a legal entity and therefore;
You will not be building a reputation and track record as an established business, that you can use to attract more customers or obtain loans or investment for your business.
Your personal and business finances may become intertwined and if you run into financial difficulty, your personal financial situation may be affected.
You do not have a protected business name, In law, only one company can be registered with a particular name, if you do not register your company but are successful, your name could be registered by someone else who can then achieve sales and build a business based on your success.
These issues can be avoided by registering your company when you are ready to trade, this can be a time consuming, paper laden task, but a company such as qualitycompanyformations.co.uk can help you to complete this process efficiently and correctly so you can get on with the task of running your business.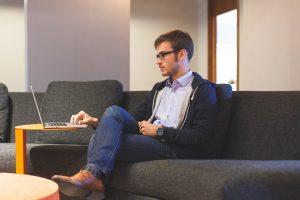 LACK OF BUSINESS PLANNING
The old saying "Fail to Plan, Plan to Fail" is very relevant here. If you do not have a detailed, realistic, step by step business plan then this greatly reduces your overall chance of success. Without a business plan you will not have clear and detailed information about many aspects of your business including the following;
You may not have a clear picture of the exact start-up and running costs of your business including rent, rates, utilities, salaries etc., (many failed entrepreneurs admit to underestimating start-up and running costs of a business).
You may not have a clearly defined strategy to market and sell your product to customers.
Without a business plan, you will not have projections and milestones laid out, including steps on how to achieve these, so you may not know your business is in trouble until it is too late.
If you need to raise extra finance for your business either in the forms of loan or investment, it will be almost impossible to do so without a business plan and lack of access to extra capital or cashflow when you need it can quickly lead to business failure.
You can avoid these potential pitfalls by ensuring you have a high quality, detailed and realistic business plan in place for your business before you begin trading.
FINANCIAL MISMANAGMENT
You may reach the stage where your business is up and running successfully, you have captured a substantial segment of the market for your product or service and you are making money. However, if you fail to monitor and manage the financial status of your company very closely then it is only a matter of time before your business gets into difficulty. Research has shown that poor financial managment in the long-term is a strong indicator of business failure. Some common financial mistakes to guard against are;
Failure to identify and capitalise on all potential streams of revenue, e.g if you have a bricks and mortar shop, could you also be selling online, or can you offer after-care or service of your product that creates an extra income for the business.
Losing track of your gross and net profit margins. Your profit margins can be affected by a number of things, e.g an increase in the cost of raw material or increased running costs to the business such as oil prices going up. By regularly checking your profit margins and comparing them with the previous months and years, you will be familiar with fluctuating patterns and quickly able to identify if they are on a downward spiral.
Poor inventory control, the cashflow of your business will be affected if you have too much money tied up in stock that is being kept in storage or alternatively, if you do not have enough stock to meet customer demand you will lose out on income for the business.
Poor Debtor Control, if your business is such that you are giving credit to customers then you need to have debt control procedures in place to ensure money is paid when it is due, you can put your business at risk by allowing customers to exceed the time limit for monies owed to you as this will affect your cashflow.
POOR LEADERSHIP
The inability to manage and lead a team of workers is another major cause of failure in new business.  Many new business owners may have little or no experience of leadership, leading to serious mistakes in the management of their company.  A poor leader will fail to;
Inspire and motivate a team to work towards a shared vision and common goal in a positive manner.
Listen and communicate effectively with team members leading to stress and conflict
Observe individual strengths within the team and use them for the overall benefit of the business.
Delegate appropriately, thus taking too much responsibility , failing to trust employees to use their own initiative leading to poor relationships and low staff morale.
If you plan to start a business which will employ others, it is in your best interests to recognise and acknowledge leadership skills you are lacking and learn to work on these, so you can lead your company to longevity and success.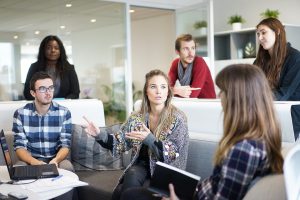 NOT HAVING THE RIGHT TEAM
The team you surround yourself with as a new business owner is a crucial factor in how successful your company is likely to be.  If you do not surround yourself with a well-qualified, experienced team with the right skill set then you may run into difficulty.
Some of your team may be external, your accountant, solicitor and local enterprise advisers e.g. but it is essential that you trust that these people will work hard for you and are motivated to help you succeed.
As a business owner, many people make the mistake of hiring friends and family without giving enough consideration to the value they can bring to the business. It is difficult to be skilled in every area, so when hiring your team, hire people who complement your skill set.  If you have no experience in sales or marketing, or the technological aspects of business, hire people who do.  If you do not have the time to spend on administration duties, it is more cost-effective to pay someone to do it than do it yourself.
When hiring, go through proper procedures, conduct interviews, check references and write probationary periods into contracts. If you have never done it before it might be better to hire through an agency. Remember too, if your business has employees, you must have proper procedures such as a disciplinary procedure in place as failure to do so could lead to an unfair dismissals claim if you let an employee go and one claim such as this could sink your business.
NOT DIFFERENT ENOUGH
It is not enough to create a product or service and sit back, you need to be continously developing and improving  while monitoring what your competitors are doing.  If you do not provide something unique with your product that makes it worth the cost then you will quickly lose your place in the market and be overtaken by others.  This is important whether your business is a product or a service. Your unique value proposition is what will keep you afloat, failure to do this will quickly lead to a downward spiral for your business.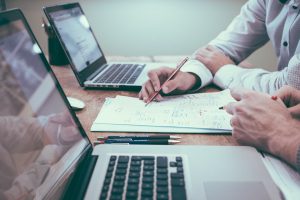 FAILURE TO MARKET BUSINESS PROPERLY
A sure fire way to cause your business to fail, is to neglect marketing and advertising. If you do not continue to market your business to your target market of potential customers, your business will quickly lose traction and fail.  If you do not have expertise in this area then you will need to either employ or consult with someone who does.
Many new or small businesses fail to see the importance of creating a strong Sales Funnel for their business, if you don't do this then you are missing out on creating a formal process through which all sales leads are analysed and followed up. By setting up a sales funnel it is easier to establish where the most potential sales are and how to capture them, thus you are not wasting time and resources on the wrong people.
FAILURE TO BUILD AND MAINTAIN CUSTOMER RELATIONSHIPS
High quality, positive customer relationships are key to a success, failure to build and maintain these relationships is a serious mistake. First of all, high quality customer service is the key to any successful business, if customers do not feel valued then they are less likely to remain loyal to your business and product or service.
If you do not communicate with customers regularly then there is a risk that your company will not be at the forefront of their mind when they are purchasing a product or service similar to yours. It is necessary to listen to feedback from your customer's failure to do so may mean that you are not creating or selling exactly what they want and if customers do not want your product or service then you have no business.
Many business use formal Customer Relation Management (CRM) solutions for their business as this ensures they will not lose track of customers and contacts, there will be regular communication between your business and the customer and information gleaned can be used to analyse customer information and used to improve your business.
FAILURE TO REACT TO INTERNAL AND EXTERNAL FACTORS THAT AFFECT YOUR BUSINESS.
A business does not operate in isolation, there are many factors which may affect the financial health of your business. If you do not regularly analyse the strengths and weaknesses of your business and fail to stay up to date with changes in the external environment then your business may lose its relevancy, become unattractive to customers and fail. A recent example of this would be the massive shift away from the use of plastic which although it has been an issue for many years has quite quickly become urgent and imminent and has implications for many businesses either in relation to the products they make or packaging used.
The most common analysis frameworks that are used are P.E.S.T.(Political, Economical, Social and Technological) factors and S.W.O.T (Strengths, Weakness, Opportunities and Threats). If you are to avoid business failure, these analyses should be a regular feature of your business.
While you cannot control every factor, and sometimes it is difficult to understand why one business fails and another is successful, you can certainly improve your chances of success by realistically and honestly examining these main causes of businesses failure. By identifying pitfalls you need to avoid and taking the steps advised to counteract them, then there is every chance you will build a successful business that will last long into the future.