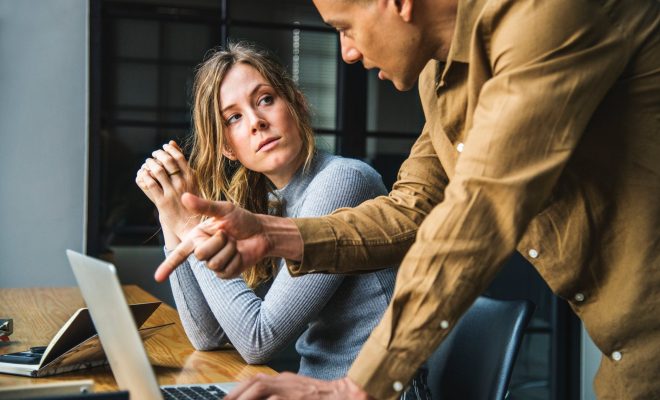 Business Tips
Revealing the Top Cities in Britain For Millennial Entrepreneurs
By
|
Becoming an entrepreneur is no longer exclusively for experienced business people, with many millennials setting up their own businesses and living their dream. There are so many things you need to consider and ensuring that you've made the right choices when it comes to your up-and-coming venture is vitally important. Whilst you may already have a clear vision of what you want from your company and how you're going to achieve this, choosing the location is a different matter altogether.
With a high number of start-ups suffering failure in the first few years of operation, it's important that you find the perfect place to help your business not only survive but thrive. Business print suppliers instantprint recently did some research to find out which UK cities were best for millennial start-ups, taking into account factors that varied from the cost of living and number of start-ups, right through to the price of a cup of coffee.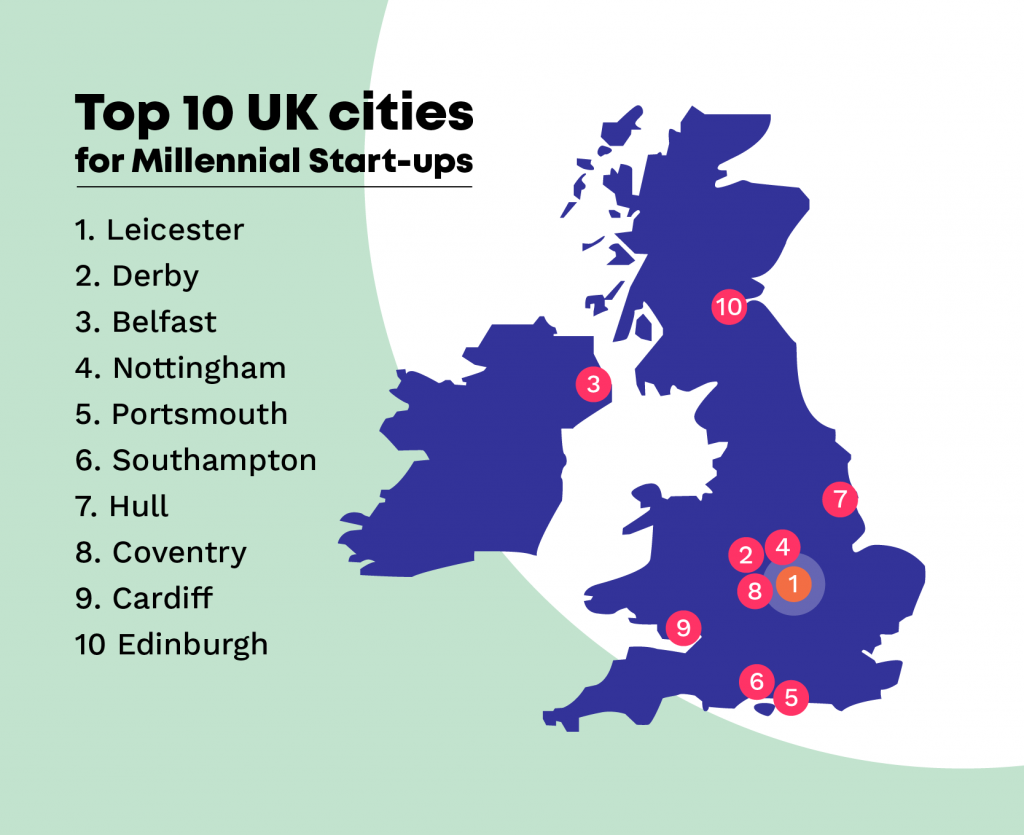 Counting the Cost of Living
Many entrepreneurs find themselves going without a salary for long periods of time, putting every penny they have into their business in the hopes of keeping it afloat as it finds its feet. This makes finding a home for your business with a low cost of living even more important.
The Scottish capital of Edinburgh sticks out as a potential location to avoid when it comes to the cost of living, achieving the highest percentile score for this factor at 69.97%. This was closely followed by the south coast city of Portsmouth, which had the second highest score of 67.65%. The two cities showed similarly high scores when it came to the average price of a cup of coffee at £2.66 and £2.88 respectively – with Portsmouth taking the crown as the most expensive place to grab a caffeine fix.
For true value, the Northern coastal town of Hull is the leader when it comes to cost of living. With a percentile score of 59.96%, those looking for a cheap lifestyle whilst their business grows would be in the right place. Although those coffee loving entrepreneurs might feel the lure of Derby, with the average cup of java coming in the cheapest of the top ten at £2.24.
Surrounding Yourself with Likeminded Peers
Choosing a city with a healthy number of start-ups is an important factor. Some locations are active hubs for entrepreneurs, offering great potential for your business to thrive. If the number is too low, it might not prove to be the right environment for your business to take off. Instantprint looked at how many start-ups each city had per 1,000 people.
Despite excelling in many other areas, such as access to superfast broadband and travel reliability, Belfast only currently has 0.5 start-ups per 1,000 people. The closest city to this was Hull, coming in at 5.4 start-ups per 1,000 people. One thing that Hull does have in its favour is the relatively low cost of rent for Grade B office space per square metre (£16), much lower than the £21.50 you can expect to pay in Belfast.
If you're looking for a vibrant hub in which to set up your business, look no further than Edinburgh, which has an average of 13.3 start-ups per 1,000 people – proving that, despite a relatively high cost of living, it's a great community for entrepreneurs. Although, at £22 per square metre of grade B office space, it's not a cheap place to set up.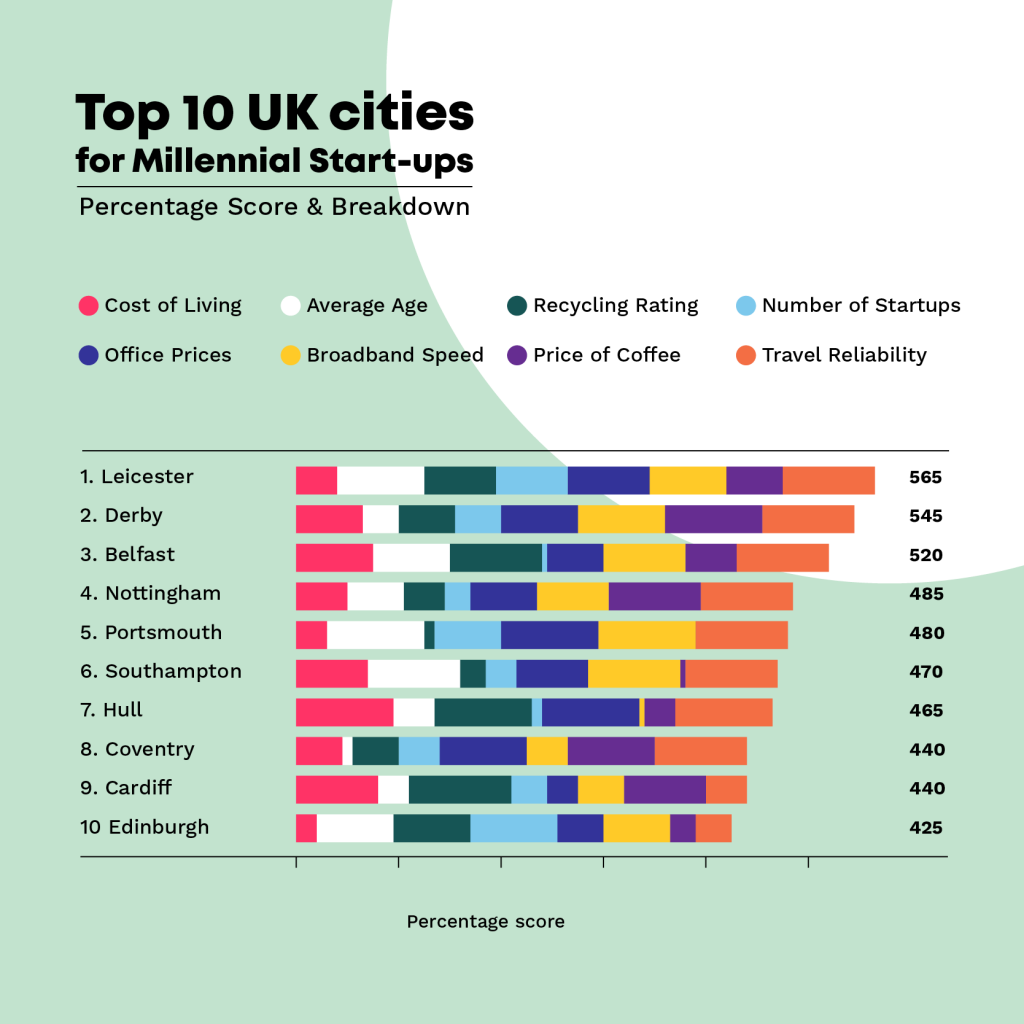 Getting Your Amenities in Check
Once you're set up in a city, you'll want to ensure that you have the best possible amenities around you to help make things work. This means that access to superfast broadband and reliable travel infrastructure should be high on the priority list.
Unfortunately for the Scottish and Welsh capitals, travel links were not as reliable as other potential start-up cities. 42% of trains coming through Edinburgh's major stations were late in 2017, and things weren't much better in Cardiff where 40% of trains running late. Hull came out on top again in this category, with only 20.4% of trains running late – making it ideal for the daily commute.
When it comes to running your business as efficiently and effectively as possible, having superfast broadband available makes a big difference. Most cities came in at over 96% of properties having access, but Portsmouth took the title with 99.6%. Hull was the only city to fall under the 96% mark, with 88.8% of properties offering superfast broadband availability.
So, Where's the Best Location?
The instantprint research did more than just work out the best cities for each factor, they also used this data to give an overall ranking for the best locations for millennial start-ups in the UK. These rankings considered each of the factors, enabling them to create a total score and a top ten. Even there are some growing cities in the UK like Hampshire. If you are planning to start a new business, Hampshire would be the best choice and also Hampshire Digital Marketing Agency would help your business to get more reach for your brand.
Despite having a high number of start-ups per 1,000 people, Edinburgh came in at the bottom of this list – a high cost of living and poor travel reliability contributing to this. Cardiff came in ninth, with similar factors holding it back when it comes to suitability for a millennial entrepreneur.
The top three cities for millennial start-ups were Belfast, Derby and Leicester. The Northern Irish capital's broadband speed and travel reliability helped push it up the rankings, whereas Derby's low office prices and the cheapest coffee in the top ten helped make it the top-spot for start-ups. The number one city, Leicester, performed well across all aspects of the ranking. Not only this, it hosts an annual business festival every year – showing what a supportive business centre it really is!