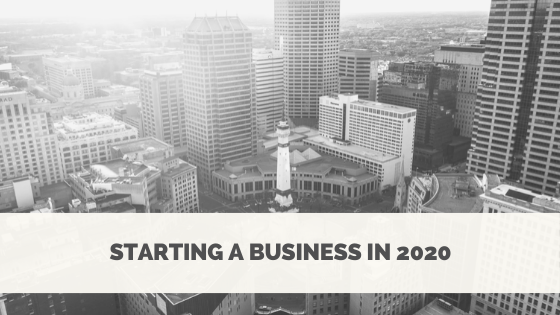 Business Tips
Starting A Business in 2020: 8 Things You Need To Know
By
|
Opening a business in 2020 is going to be a real challenge. Potential business owners must now deal with the coronavirus pandemic that has plagued the world since December 2019.
The coronavirus (COVID-19) pandemic has caused a major shift in the economy and it has significantly altered society. These two factors now influence how businesses open and operate. If you are an entrepreneur that wants to start a business, you can do so.
The coronavirus pandemic is going to seriously impact how your business will function. Here are some important things to know before starting a small business.

1. Your Business must be Pandemic Ready
Attention all entrepreneurs, your business must be safe for customers, employees, and consumers in the general public. The 2020 pandemic has changed how businesses operate. All businesses (regardless of industry) must be able to prevent people from getting and spreading this disease. One of the biggest problems with the pandemic is the transmission of the coronavirus through public gatherings.
Up until March of 2020, people could gather inside of a business location. The pandemic no longer makes this possible. Since the coronavirus is a viral disease, it has the potential to spread rapidly from person to person. Also, you are aware by now that many people who have the coronavirus might not know they are infected. This means they can transmit this disease to other people without knowing they have been affected.
The law now requires businesses to have protections in places such as wearing face masks, hand sanitizer stations and frequent cleaning protocols. Businesses have also been required to reduce the number of occupants they can have inside of their operation. There are many more new requirements that impact how business employers do business.
ou should check with federal, state, and local laws regarding your particular business and coronavirus laws and regulations.
2. Starting the Right Type of Business in 2020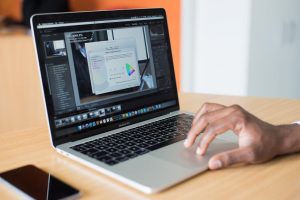 Once again, the 2020 pandemic has altered how businesses will function in society. The COVID-19 crisis has exposed the close bond between people's health and the economy. People who live in a society where the fear of illness and potential death is high, generally will not feel confident about venturing out into society. Remember, up until March of 2020 people were used to going out into society and interacting. This fear was not around.
Businesses were open. Restaurants were taking in diners, sporting events were loaded with spectators, movie theaters had lots of patrons, and conventions had lots of attendees. Once the virus arrived; many bars had to shut down, casinos could no longer operate, people couldn't gather at the mall and even the local (and extremely crowded) BMV locations had to close.
All entrepreneurs trying to start a business must be very selective about what type of operation they will run. Many businesses have been closed as a result of COVID-19. The service, retail, and entertainment industries have been pummeled by the forced closures that the coronavirus caused.
At least half of all businesses that operate within these industries before the pandemic hit, no longer function. The forced closures and social distancing orders have made them impractical for operation.
Tech businesses are thriving and continue to grow during the pandemic. Medical suppliers, cleaning services and even grocery stores are insulated businesses that have fared well during the coronavirus situation.
Forbes also encourages entrepreneurs to start up an enterprise that fulfills a need during the pandemic era. Ultimately, all businesses must be able to run effectively in a pandemic world.
If you start a business that is very suspectable to the negative factors of COVID-19, chances are you won't be successful.c
3. Make a Business Plan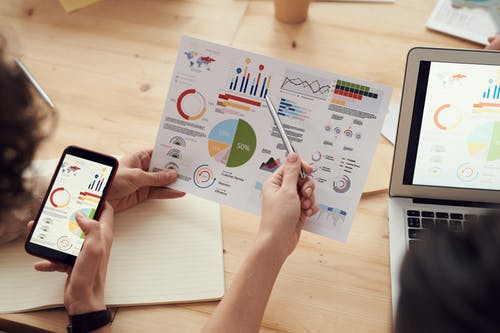 Having a business plan in place makes good business sense. A business plan is essential to the start of the business operation. Without a business plan, you are seriously harming on how successful your organization will be. A good business plan is needed to help guide your organization. Business plans are also needed for investors, lending institutions, and local officials.
These different entities will examine your business plan to determine if they want to do business with your organization. If you have a poorly written plan or you don't have one at all; chances are they will not do business with you. In short, make a business plan to help the success of your organization.
4. Start a Business that Matches your Area of Expertise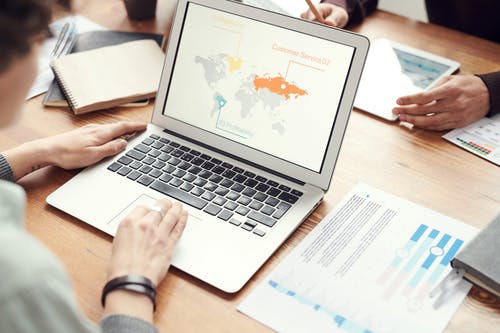 First, you can start a business in any type of field that you want. I want to make it clear that no one is limited to starting a business in their area of expertise. However, you should think about the type of business that you want to work before you start. Once again, you can jump into any type of business that you desire.
Still, if you don't have expertise in the area that you decide to work; you either won't stick with it, perform poorly, or create a lot of problems for yourself. Think about starting a small business based around your skillset or knowledge. This will improve your chances of success.
Business Insider also encourages entrepreneurs to start their enterprises in areas they know and understand. In closing, you will typically have better performance and improved satisfaction when you operate a venture related to your skills.
5. Leadership and Communication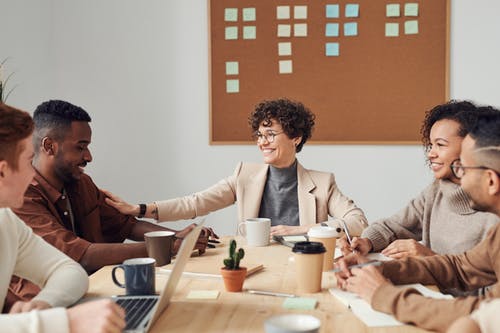 Leadership skills and knowing how to effectively communicate will help your business to thrive. These two abilities are needed for businesses to get off to a good start. They are also necessary for building a business up during its early stages of operation. A good leader is a person that knows what must be done, how to motivate employees, knows how to delegate tasks and one that understands the business environment.
Those are not the only qualities that a good leader must-have, but they are critical to a business's overall accomplishments. If you don't have good leadership, it will be hard to navigate the business world and to keep your business in operation. Continue to learn all that you can about being a leader, continuously develop your knowledge for your business and make sure that you are truly leading your organization.
Knowing how to communicate is an important component of leadership and business function. You must know how to communicate the company's goals to employees, how to talk to business suppliers, how to interact with society, and how to talk to customers. If you are not a good communicator, you should have someone in your organization that can help you with this task.
6. General Business Acumen is Necessary
Having general business acumen is also critical. Acumen is just another word for expertise or knowledge. Regardless of the type of business you operate, there are some essential factors of business you must understand. For example, you should know about cash flow, how to balance your books, and the importance of payroll.
These are but a few aspects of the business that every business operator should be familiar with. If you don't have a general knowledge of business, you could run into problems with a couple of things. For example, paying taxes, operation regulations, and knowing how to effectively operate a storefront.
https://study.com/academy/lesson/what-is-business-acumen-definition-examples.html
7. Accountability and Social Media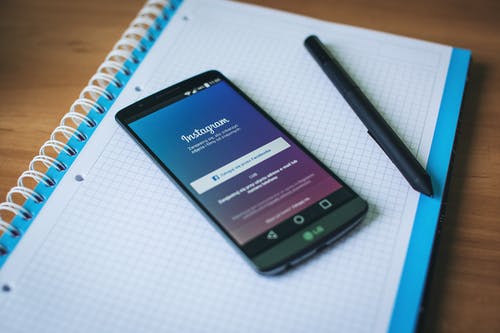 Accountability is a huge problem in the world today because very few people want to be held accountable or judged for anything. Accountability is very important for many people in modern society. As a matter of fact, many people want to hold lots of businesses accountable in today's environment. Your business will also be held accountable for what you (and your employees) say and do.
Social media makes it easy for critics to hold businesses accountable. People can log onto their social media account and put out bad information about businesses and other entities. These individuals can also use blog sites, videos and even podcasts to wreak havoc on your enterprise.
Remember, you must be accountable for your actions. You must make sure that you and your employees are operating with knowledge and in a way to keep your business reputable and respectful.
Treat customers with care, don't engage in shady or fraudulent business practices, and make sure that you keep a good social media presence.
Even your own personal social media accounts should not have anything bad or questionable on them. Accountability is very serious in the modern age and your business could suffer greatly if you don't take it seriously.
8. Get Involved with your Community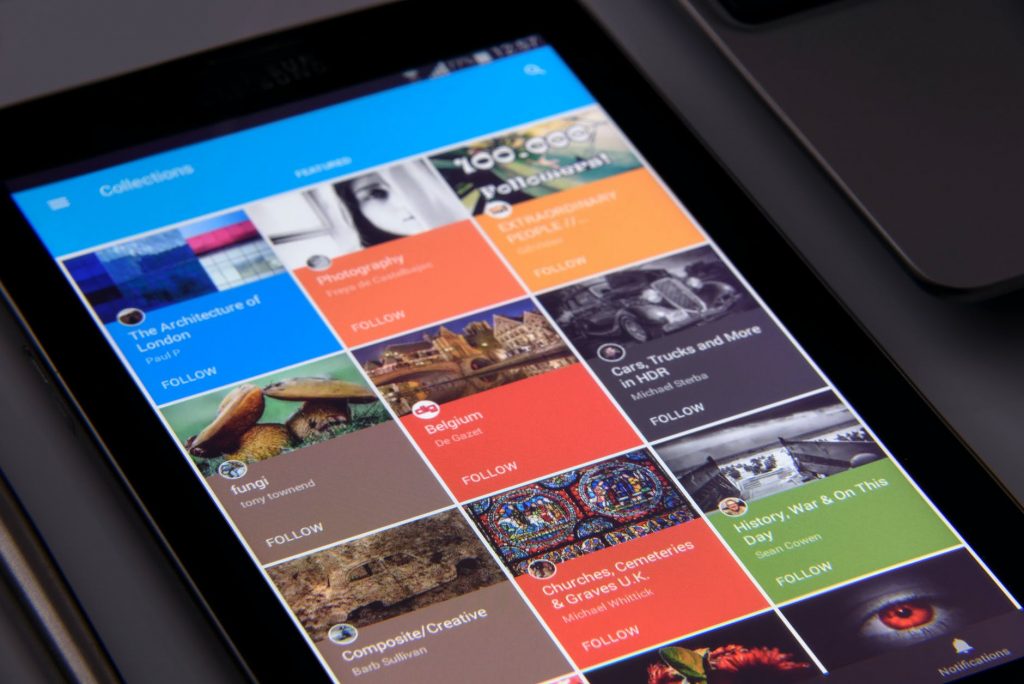 Good business practice is to get involved with your community. Your business should be community orientated. This is important for giving back to your community and for helping people in need.
When you can give back to people within your neighborhood and city, people there will know that you like to help and be more willing to do business with you.
Also, getting involved with your community helps people to know and understand that you're a team player and that you care about their lives and the environment.
Opening a small business in 2020 will be challenging but you will definitely have a better chance to succeed once you know what to do and how to do it.