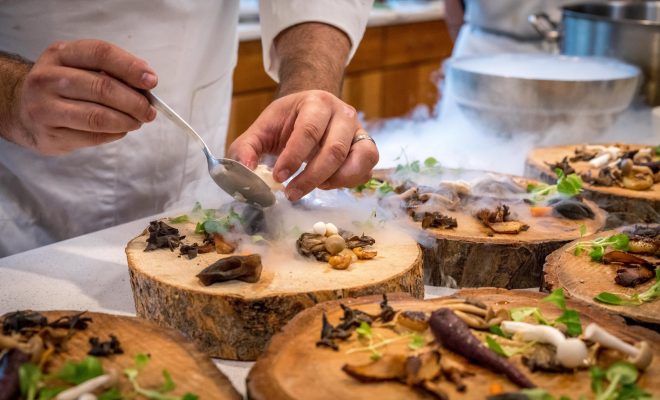 Business Tips
The 5 Step Restaurant Guide To Success
By
|
Starting any business takes dedication and motivation.
However, starting a restaurant business can be found more challenging, as there have been many restaurant chains across the UK that have collapsed. This ultimately raises the question of whether or not the UK is losing its appetite and need for nice dining. With that being said, there have been many restaurants that have become quite the trend and have grown in popularity this last year, Wahaca for example. A sublime Mexican street food chain that creates delicious food and has rightfully won many awards.
This 5 step guide offers help with a simple restaurant starting checklist for start-ups, from designing a striking menu, to finding the perfect location.
Are you ready to capture the British public with a restaurant that makes a difference?
1.Innovative Restaurant Ideas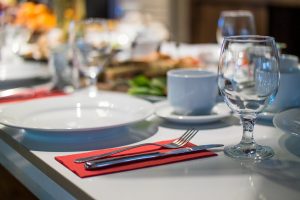 The first step in starting up a restaurant business is to be ahead of the game, and different in the game in everything that you do. You need to have something that sets you apart from competitors, and something that engages customers to visit your restaurant, try your food, tell their friends about it, and come back for more. It's without a doubt that during the start-up, you need to spend a lot of time and effort into perfecting your craft and how you would like everything to be. You are bringing your own vision to life, so it needs to be done right.
Nail the concept of your restaurant first. This allows for other ideas to flow naturally and won't cause you as much stress later on. If you know what kind of vibe you want to portray in your restaurant, building a menu around that to maintain consistency is great. Each process in the start-up build is vital to promote a smooth process throughout.
If you're in need of inspiration for 2020, see a list below;
More vegetarian, vegan and gluten-free dishes
Sri Lankan cuisine
Vietnamese cuisine
Edible packaging
On the go food
2.Business Opportunities
You need to explore all avenues and keep an open mind when you're in the beginning stages of starting your own restaurant. Have you done your research and analysis? Do you know your target market? What are your goals? What will the average order of each dish be? Knowing the answers to these types of questions informs you and helps you make better business decisions. Without doing market research or knowing what audience you would like to target, it's like walking blind!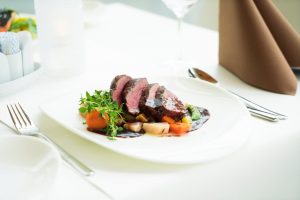 Make sure you've prepared everything in the following list:
Business and marketing plan
Research – target audience research, competitor, marketing
Funding
Overheads
Financial forecasts
3.Location
Let's say you've just secured funding to start your own restaurant, what are some of the things that you need? Choosing a restaurant location is one of the most important decisions you will make, as location plays a huge part in your success. You wouldn't want to start a restaurant in the middle of the countryside where rarely any visitors can be seen. The location needs to reflect your restaurant's aesthetic appeal, style, vibe, and vision. Check this Canary Wharf restaurant guide for inspiration and see how this is done in the capital.
As a start-up business, you will also have to consider whether you want to rent premises or purchase the property. It is usually recommended that you rent first so you can see how successful your business is in the first year or so.
4. What Else Do You Need?
This step is usually when the fun begins as you finally have the freedom and creativity to set things up once you've obtained a premise.
Renovate your premises
Think about branding & advertising
Finalize your menu
Recruit kitchen staff and ensure they receive the right training – many restaurants collapse because of their poor food hygiene ratings
5.Insurance, Legal Duties and More
It is absolutely essential that you follow the right procedures and regulations when you operate a business. You need to obtain insurance for your premises, you also need to register your business with your local authority up to 28 days before your official opening. It is a legal requirement to have a food hygiene certificate as it gives your customers clear information on your hygiene standards. This plays an important role when it comes to attracting customers, and retaining them. Visit the food standards agency for more information on your duties before you begin trading. And if you want to ensure you're not wasting money and food, check out some tricks to reduce food waste.