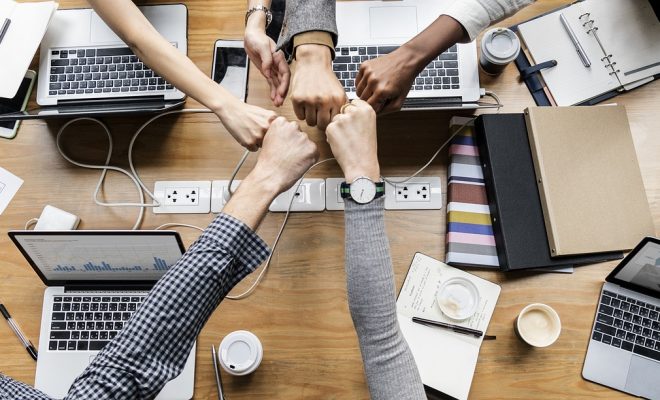 Startup Tips
Co-founders of the UK's top startups tell us how they met
By
|
The old adage goes that business and friendship should never mix, but in face-paced world where decision making is dependent on trust and confidence, your relationship with your colleagues and employees or business partners is of great importance to your success. The team at so-sure, wanted to find out what kind of relationships exist behind the UK's top startups so they asked them, what their co-founders are to them, and how they met.
Katie Buckett |OneFifty Consultancy
Katie is a digital brand communications expert, with experience working both in and for global and UK organizations. Katie and her co-founder Alex Pearmain set up OneFifty together in 2015.
We met about seven years ago; we used to work together at our old agency, running the digital and social team together and we just worked exceptionally well together. I think both of us independently always wanted to run our own social media consultancy and we both have similar ambitions. I think came to a point where we wanted to move on and do our own thing independently and we realized that it would actually be a much better business if we did it together because we have complementary skills.
Pip Wilson | amicable
Pip Wilson is the co-founder of amicable. She is an entrepreneur and technology expert who is passionate about using technology to tackle social issues. She founded amicable with business partner, Kate Daly.
We were friends for a long time before we became business partners (12 years to be exact). amicable came about as a result of Kate's difficult divorce. Kate's background is in psychology, specifically in preparing couples to emotionally prepare for the divorce process. My background is business and technology. Off the back of Kate's personal and professional experience of divorce, she knew there had to be a better way to separate that saved couples from spending thousands of pounds on legal fees and more importantly, allowed people to remain amicable. We started exploring how we could combine our knowledge and create a business that would help couples to separate on amicable terms..the idea grew over time and in 2015, amicable was created.
Lilia Stoyanov | Transformify
A chief executive officer and angel investor at Transformify. Lilia is a fintech and digital transformation expert, she is also a professor at Zigurat Business School and expert evaluator Horizon 2020 at the European Commission. She founded Transformify in 2015 with her business partner and CTO, Desislav Kamenov.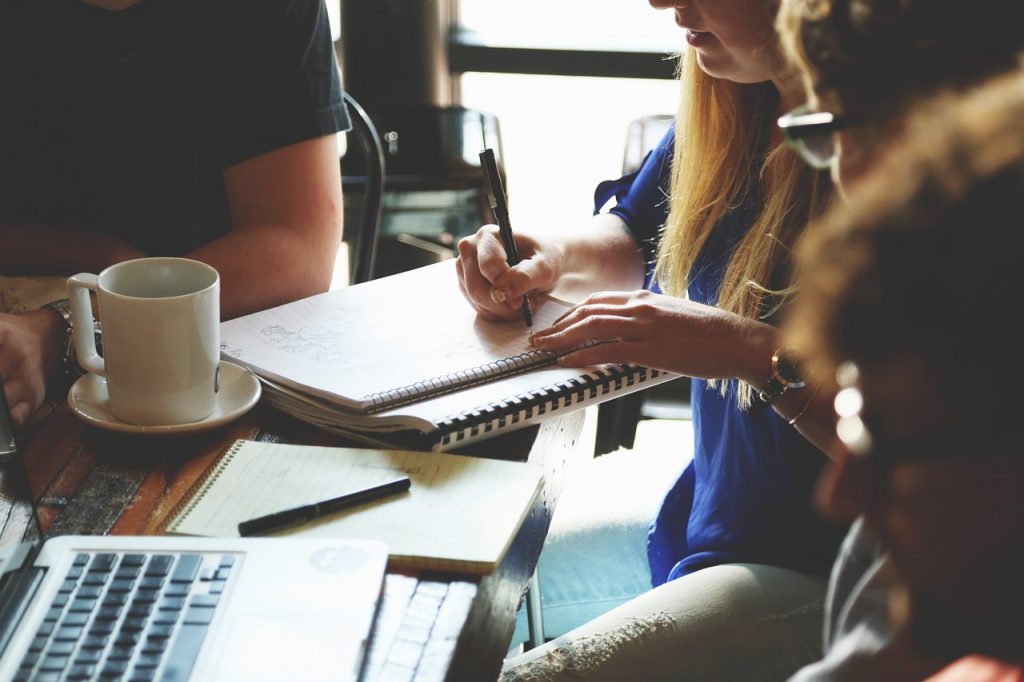 We were colleagues at our old job and worked together for five years, I was a general manager and CFO and he was in the IT department – we weren't directly working with each other but we were in the same circle of friends. So we knew each other before we started the business. The business idea came to me when I was still employed and finding a business partner wasn't easy. It took many meetings and conversations with a lot of people until I decided on Desislav.
Tom Gatzen | Ideal Flatmate
Tom is the operations and marketing director of Ideal flatmate which he co-founded with business partner Rob Imonikhe in February 2017.
I met Rob at university during freshers week and we have been friends ever since! We lived together at uni and our experiences of living in flatshares and finding new flatmates inspired us to set up ideal flatmate. It is great being in business with someone that you consider one of your best friends and the level of trust we have for each has definitely helped us in the journey.
Rachel Hugh | the Vurger co
Rachel, alongside co-founder Neil Potts, founded The Vurger Co in 2016. The Vurger Co's mission is to revolutionise fast food forever through the power of plants.
Well it's quite a funny story, we actually went to school together and then we actually got together when we went to university and have been together ever since! It's definitely an absolute bonus working with somebody you trust implicitly, being able to share every single idea and get excited about the future of the business you're building together!
Alex Bodini | Spinbrands
Alex is co-founder of Spin Brands, a social and digital marketing agency specialising in SMEs & Startups. Having previously worked in large agencies, Alex met his co-founder in more entrepreneurial ventures and created Spin Brands to serve a huge gap in the market.
I met my business partner Max when we were both involved with a different industry. I had a bicycle brand and Max had a bicycle shop – so we got to know each other when he began stocking my bikes. We quickly realised that we both saw the world in the same way and had the same way of thinking – but we were both equally disillusioned with the industry we were in. We both knew social media and digital marketing, using them as a significant advantage over our competitors so we originally decided we should try consulting to the bicycle industry on the space that we knew. It started then and very quickly got traction. Before we know it, we were working full-time on our marketing agency and had clients in all sorts of industries.
Gauthier Van Malderen | Perlego
Gauthier is the co-founder of London-based Perlego which aims to tackle one of the biggest pain points for students with its e-book subscription service for textbooks. Gauthier and his co-founder Matthew Davis set up Perlego in 2016.
We were at school together in Belgium.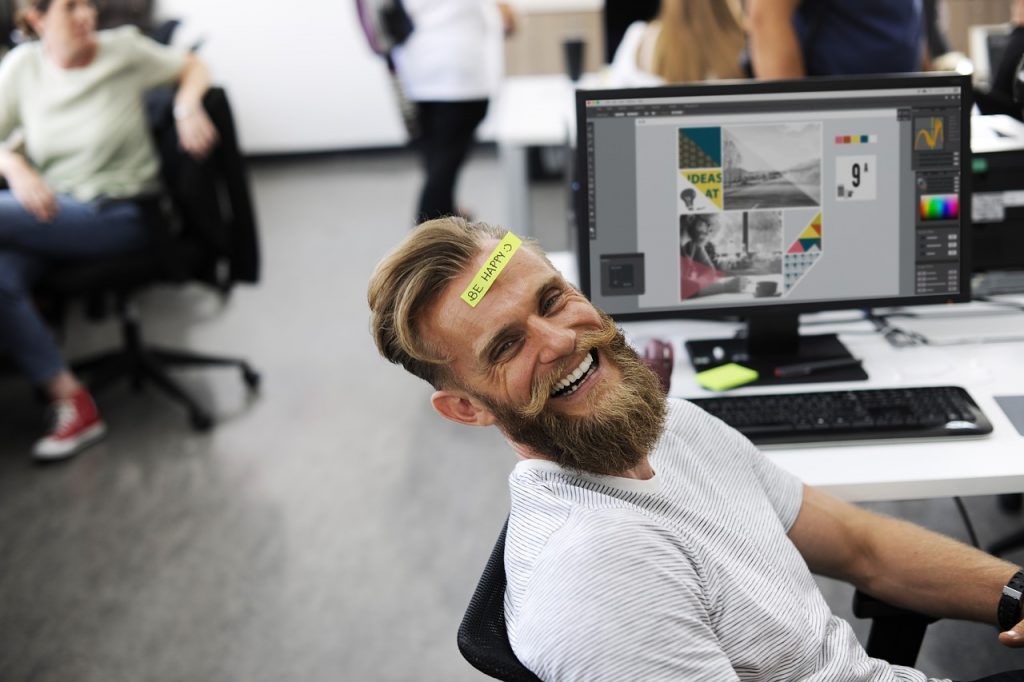 Matthew de la Hey | Inploi
Matthew is co-founder & CEO of inploi, a cutting-edge recruitment/HR-tech platform based in London. He set up inploi with Alex Hanson-Smith, and Chris Mackie in 2015.
I met my business partner because I was living on his sofa for a summer whilst I was interning in London. My friend Tom was living with his brother, Alex, so he introduced us. I took over their living room and that was the beginning. We got talking at that time – I'd had an idea like this for a while and so did he; we both had shared experiences of the problem that we are trying to solve, which was that it is incredibly inefficient, in large parts of the economy, for good people  to find job opportunities with good employers.  When we were students we'd both tried to find work in hotels, pubs and hospitality companies during our holidays/evenings. We'd both ended up walking down the streets with a paper CV, looking for a sign in a window, firing off hundreds of job application via a jobs board when no one ever responded to you. And this was a very frustrating experience that both of us had had. We had been thinking independently about ways that that might be changed and had simultaneously also thought that this was a very big opportunity because the majority of this workforce operates in these markets and technology hasn't been utilised in the way that it has in other markets, to connect supply and demand more efficiently. And that was the beginning.
Tessa Clarke | OLIO
Tessa and Saasha Celestial-One are the co-founders of OLIO, a free app which harnesses the power of mobile technology and the sharing economy to provide a revolutionary new solution to the problem of food waste.
Saasha and I met 15 years when studying for our MBAs at Stanford Business School in California. After graduation we both moved back to London and remained extremely good friends, seeing each other every week, and even working together on a project during our first maternity leaves that were at the same time!
Sara Trechman | Well & Truly
Sara and her sister-in-law Maria founded Well & Truly in 2015. It offers a range of delicious but healthy tortilla chips, cheese sticks and gazpacho drinks are all-natural and gluten-free.
We're sisters in-law and were living together in London when we came up with idea of setting up Well&Truly together.
Alice Holden | Attollo Lingerie
Alice is this director and co-founder of Attollo Lingerie which caters for D+ cupped figures. She runs the business with co-founder, Fleurette Mulcahy.
We met at university, during freshers week and became good friends. We got onto the topic underwear at some point and then we realised we were very similar bra sizes; quite extreme and hard to find. We started recommending each other to different brands and styles. That happened for about two years and we just thought, well we've been moaning about this for two years, prior to that we'd been moaning about this before we met, for five years! Everyone we know in these sizes hates lingerie. We've got nothing to lose, let's just get something sorted ourselves. That's kind of how it started really.
Jasmine Eilfield | Expocart
Jasmine is the co-founder of ExpoCart which she set up with Ryan Farquson. The startup is on a one-way mission to reinvent the way people discover, hire and buy products for their exhibitions.
I met my business partner Ryan, rather by chance, at the Peter Jones Enterprise Academy which was the first of its kind course dedicated to enterprise and entrepreneurship in the UK which at the time entrepreneurship was not something that was actively promoted as a good career path to take after school. The great thing about the course was the fact it was centered around equipping you with the core skills to set up a business and the practical elements involving workshops, pitches and challenges with live businesses so it really gave you insights into the different parts of running a business.