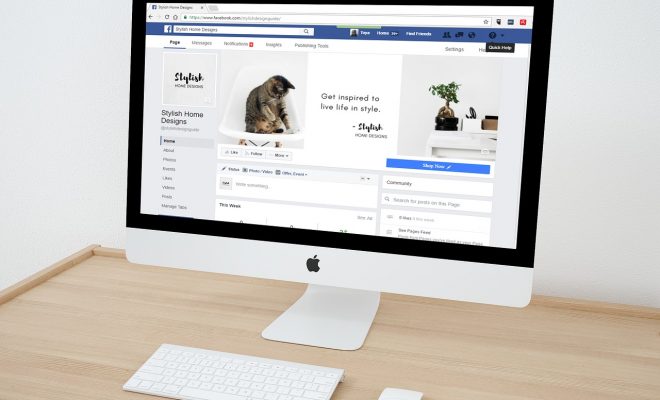 Business Tips
Facebook Marketing Tips Every Small Business Owners Should Know
By
|
Facebook is a social media platform that completely revolutionized how small businesses can advertise their goods and services. It lets you reach thousands and millions of users, depending on your budget and marketing goals.
But crafting a Facebook marketing campaign can be daunting for small business owners. The good news is that it is not as difficult as you might initially think it is.
Here are some of the best Facebook marketing tips that every small business owner should know:
Optimize Your Facebook Page
It is quite easy to place your company information on your Facebook page. While users would often utilize Google to search for local businesses, more and more people are turning to Facebook as well, to look for brands and find local businesses online.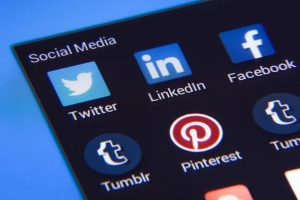 For instance, if they are using their smartphones, they can constantly check back your business, search through reviews and recommendations, search for your address information, your phone number, and so on.
Once they are on your page, all they need to do is to click-through your website or hit the call button on the number you have listed.
Use a Content Calendar
When it comes to your campaign, you have to be both strategic and tactical. One way to do that is by creating and using a content calendar.
You can use it together with a scheduling tool like Buffer or Sprout Social to publish your posts on peak times of the day. That way, you can publish content of Facebook on times when the majority of your audience is more likely online.
You can also plan what types of content you want to post for the entire month. That way, you do not have to worry every day about the type of content that you want to share. All you need to do after is to measure your engagement.
If you creating a Facebook content calendar is something that you cannot be bothered with, you might want to check out and hire one of the top Facebook advertising agencies in your area.
Use Facebook Stories
Facebook Stories make it easy for you to be visible and stay on top of your audience's minds without necessarily hounding them. Aside from that, your Stories does not necessarily have to be focused on your business alone.
For instance, posting funny content is attractive and engaging, too, drawing in various groups of people to your business.
Know Your Competitors
Knowing who you are up against is a great way to help you know what is the right path to take in your current marketing campaign.
As you probably know, making your brand stand out from the rest of the competition is vital to ensure that your audience remembers you.
You can run a competitor analysis now and then, to know how you are stacking up with your competitors. This can help you find out what they are doing that might work with your brand. In addition, you get to learn what you need to do quite differently next time to be able to rise on top.
Use Call-to-Action
The cornerstone of every successful content is their call-to-action. Why? Because it gives users precise directions on what they should do or where to go next.
Ideally, you should craft your CTA in a way that is short, punchy, and concise. This will make it easy for people to follow and find your ad.
Keep in mind that users want to get as much information as possible within a short period of time. So create your CTAs wisely.
Go Live on Facebook
According to a report, video is considered as the "main disruptor" with 24% of marketers making it their top priority.
More and more users, in fact, are enjoying casual content, especially in video form, because it gives them a behind-the-scenes perspective of your business.
Keep in mind that you do not have to come up with anything that is scripted. All you need to have is a general idea of the type of content that you want to cover.
These live feeds can be in the form of customer testimonials, a quick unboxing of your product, a helpful tutorial or a product guide, live coverage of community events, and so on.
What's even more surprising is that according to Facebook Newsroom, users are 3x more time watching a Facebook live than an uploaded video.
Moreso, Facebook live videos can then be saved and then published as part of your story or as a featured content that users can watch later.
Use Facebook's Product Catalog
Utilizing Facebook's product catalog is an excellent way to come up with a rich browsing experience for your users, help them discover your products, and generate engagement.
It is also a great tool that you can use for dynamic targeting, letting you connect your catalog from another platform like Google.
Pay Attention to Analytics
Facebook marketing gives impressive analytics for free. This allows you to gain insight into what tactics are working for you and what is not.
You will also know what demographics your existing customers are made of. Constantly check for analytics information, then make sure that you execute the best campaigns that are specifically tailored to your needs.
Get a Better Cover
While you can opt for a more generic cover, Facebook provides you other options. Rather than using a generic logo or photo of your business, you can instead publish a video cover.
You can gather a series of short clips from your video events, customer interactions, happy employees, and other videos that are taken from your business.
You can use these videos as your page's cover to feature your brand and tell your audience about the culture of your business. That is more appealing to your prospects rather than using a more generic, static image.
Organize Contests
Contests have been tried many times before, and what's great about it is that it usually works.
Creating a contest, along with a series of activities, will help draw in more and more people to your business, either through hashtags and user engagement.
Measure your success
No matter what your approach to Facebook marketing is, ensure that you measure the success of your efforts.
Set a time every week to review your current Facebook insights, as well as your current performance, to come up with a strategy that will help determine which actions are effective. That way, you will know how you can bring more customers in, as well as gradually improve your engagement on Facebook.
With constant effort, it will not take long until your ideal customers find you and pick your business over your competitors.
Over to You
As much as you can, you also need to make sure that you keep engaging your customers, track your progress as you go, and take advantage of the latest advertising tools that are available in the market.
Hopefully, by following these tips, you will be able to master social media on Facebook and reap the rewards in the long run.