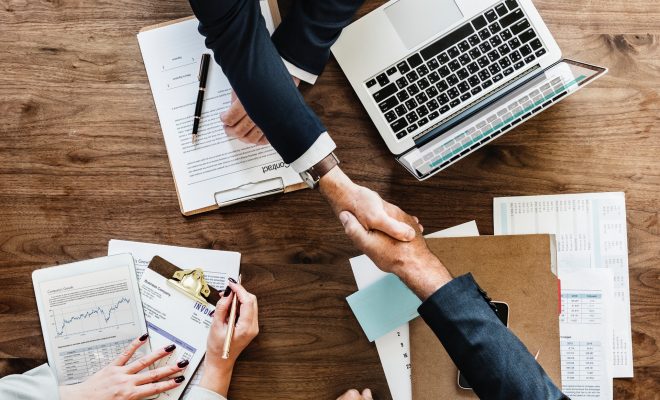 Business News
Streetspace Group appoints new board member as expansion plans grow with increased turnover
By
|
Every successful business relies on a top leadership team that plans and oversees its strategic and financial planning to reach those goals they have set. Having competent leaders that follow the vision and mission of the enterprise through makes a big difference to the business' performance.
The Streetspace Group has been run very successfully over the last 20 years, doubling its turnover to an astounding £8m with the last three years. And they make it clear that behind this success are the people running the company. All members of staff, whether in senior positions or not, share the mission to improve lives of many local communities in the United Kingdom, having worked on the design and construction of public open space all over the country.
So, it comes at no surprise that the group, also owning the thriving metroSTOR, which supplies storage solutions to housing associations, local authorities and social housing providers, is further strengthening its leadership team with the latest appointment of Ben Napthine to its Board.
Mr Napthine, 35, brings with him previous experience in the care sector, having worked as a National Account Manager for Blueleaf, which will add extreme value to the company's sales team. He will play a key role in promoting the company's metroSTOR brand sales, dealing with housing associations and local authorities across Great Britain and the group is confident that his appointment will lead to more sales in the future.
The business lives and breathes a culture of sharing and caring
The group supplies organisations in the public and private sector with canopies & walkways, all-weather sports canopies, green roof buildings and many other solutions like a range of premium waste and recycling bin stores, as well as secure and fire-resistant cycling and scooter storage solutions through metroSTOR. All these products and designs aim to improve lives of all community members by enabling healthier and more eco-friendly solutions.
They have been nominated for the south east's Green School Awards for playing a leading role in making communities greener.
Mr Naphine strongly shares these values and has great ambitions. In an interview he said: "This is an exciting challenge and I am looking forward to helping councils and housing associations across the country to resolve storage challenges and reduce risk."

He continues: "My aim is to improve neighbourhoods, improve homes and enrich lives."
Improving living standards in UK communities
All their products and solutions reflect this mission like their innovative e-bike storage solutions, where metroSTOR offer a range of storage units for e-bikes with charging facilities. Through providing communities with easier access to e-bikes, the company is supporting a reduction of O2 omissions and improving air quality.
Since August 2019 the metroSTOR product range is accessible for architects through NBS Plus and the NBS National BIM Library. This will help them to quickly and easily specify external storage units for bikes, bins and scooters, in order to comply with current government requirements.
Mr Nigel Deacon, Sales Director, was quoted by on the metroSTOR blog saying: "Joining the NBS database is a natural choice for a dynamic and forward-looking company such as metroSTOR. We are pleased to be able to make our innovative product range as accessible as possible, inspiring designers and specifiers to utilise our time-saving, design-led storage solutions to make every home safer and more secure."
With this statement, the director of the Streetspace Group clearly signals that this company has an even bigger and more ambitious vision for the future and everyone at the group is working hard to ensure this progress happens.
About Ben's appointment Mr Deacon commented: "Ben's experience and range of skills are exactly what this growing company needs to continue its expansion. This is a very exciting time for the Streetspace Group."
By adding another high profile team player the group will certainly continue their journey towards expansion and success. Plus, they will help many more people lead better lives.