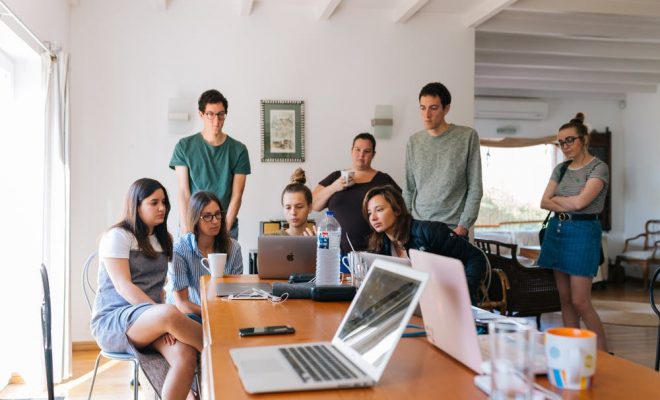 Business Tips
Best Ways to Market Research for Your Business Plan
By
|
Business success or failure is a corollary of a good or bad business plan. It is virtually all down to how you lay out the theory part of your big idea – the factors you took into account and how much resources you allowed on the budget for contingencies.
You ought to have sufficient industry knowledge if you are to come up with a practical business plan. You need to know who your potential customers, competitors, and partners are.
What are you up against? How far is the market leader and what are the market gaps they have left open for you to exploit?
Any successful business owner will insist on the importance of comprehensive market research prior to launching a product or service. That is what keeps you alert and braced for the multiple outcomes that might befall your business in its infancy.
If you are thinking of setting up a business soon, this article will provide you with a guide to conducting sweeping research for a more informed decision-making process.
There are generally two types of market research:
Primary market research, in which you collect information about your potential customers and competitors and analyze the findings yourself
Secondary market research, whereby you use information researched and made available by other people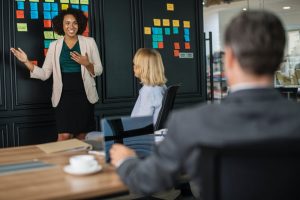 Here is an in-depth elucidation of both:
Primary market research
This involves customer profiling, competitor analysis, and customer surveys.
Customer profiling is the process of creating buyer personas and trying to look at your business and the industry from their perspective.
Ric Dean at Caffeinated advised "You want to know the gender you are targeting, their average age, their educational level, their geographic location, their social status, their level of income, their tastes and preferences, the social media platform you are likely to find them, the publications they read and their current service provider."
Through this information, you can figure out how to reach them collectively and acquaint them with your product or service. Andy Hughes, Senior Developer at PBNPilot added "You will also get to find out what they are not happy about and how you can solve it using your product or service."
"Addressing what they are already happy about may not be all that helpful to your business. Work to make them happy where they are not while striving to deliver in aspects they are happy about."
Competitor analysis is the second and arguably most crucial stage of primary market research. Your competitors currently have all the customers, meaning you have to identify their weaknesses and make them your strong points to steal some of their customers.
Focus on both the local and national competition. Some of these international brands may be your biggest rivals at the local level. Find what you can emulate from them and what you can personalize to attract the section of their market you are targeting.
With the retail apocalypse in full swing, check how many of your competitors have websites and which ones are entirely online-based. What share of the market does each hold and can you attribute the success to their online presence/absence?
Check out the websites and conduct superficial research on their operations. Again, identify their strengths and weaknesses to use as a guide if and when you decide to develop your website.  You can also inspect one of their shops, if you haven't already, and jot down notes.
Remember the idea is to find potential weakness points that haven't been exploited yet. The more the market gaps, the more the points to build on and the higher your chances of success in the industry.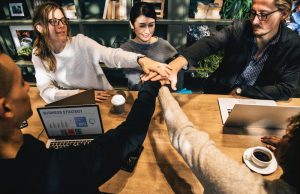 Finally, you have to conduct surveys to get the opinion of potential customers on existing services and their providers. It may involve meeting people in person or doing it through an online platform such as Twitter. Of course, this will depend on the size and general locality of the market you are targeting.
Find out what made them choose the product or service they are loyal to at the moment. Do they enjoy the services or would they want anything changed? What would they want to see your company bring to the market as regards the quality of service and price?
You can use your findings from the analysis of your competition to ask more specific questions and to implicitly alert your potential customers of things your business could make better. Just remember not to turn this into a marketing campaign.
You could offer gifts and money-off vouchers for your new service to your survey's respondents to encourage more involvement.
Secondary market research
Secondary market research should complement and not necessarily substitute your primary research. It will help you understand the demographic data of the locality you are targeting i.e. the population and its age and gender makeup.
It will also help you know the number of businesses you have to deal with, presence and location of tertiary services, and the most accommodative commercial areas for your specific types of business.
Most of the information you need can be found on the internet posted by bloggers, researchers, and various trade bodies. Commercial banks and business advisors may also be useful in providing benchmarking reports and industry-specific guides.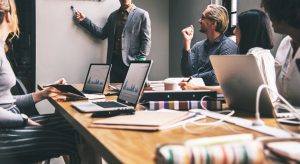 Summary
As the adage goes, information is power! You don't have to be a business expert to get the better of your rivals who came before you and are already established in the market.
All you need is to know how they are going about their businesses and the little things they may not be aware they have been doing wrong.
The market may not realize any significant problem with the product they are currently using until one of the providers or a new one comes with the fixes. Like, for instance, we didn't know we needed mobile phones until the very first one was launched.
Identification of market gaps is the easiest points for startups to stand out in markets already brimming with product providers. Work to solve both visible and invisible problems and watch your product take the market by storm.