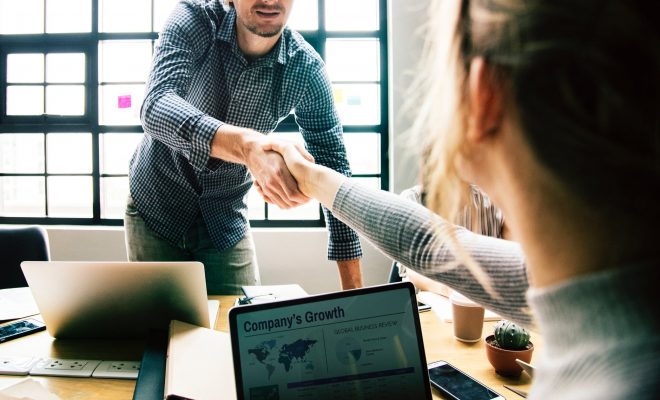 Business Strategies
Top 21 Business Strategies To Grow Your Business In The UK To Become Profitable
By
|
The UK offers a thriving environment for investors and business people to set camp. You can open a small business which you operate from home or an office block. It really doesn't matter; whichever option you pick, the aim of every business is to make a profit.
Here are some tried and tested business strategies one can employ;
1. Be unrealistic; the first thing you'll need to do is to be unrealistic with your business objectives and goals. Being unrealistic helps you set huge goals that are achievable targets and work towards achieving some of the goals. Never be afraid of starting with big thinking and grow. Know your target market and direct all your efforts towards making the most out of it. Your success as a business won't be defined by the size of your office or the furniture therein, but by the returns, you're getting back. Know what strengths your business has and what areas need to be improved on.
2. Rolling out your infrastructure; some businesses rush to open their doors and embark on aggressive online marketing. Only to realize afterward, that having the proper infrastructure matters a lot. We live in a digital age and your business will need to have a robust online presence. It's very important that your office or home work station has superfast broadband internet. Having fast internet in your workplace is not a luxury; it is a requirement for success. Superfast internet enables you to respond to emails promptly, incorporate e-commerce to your business, and create social media pages, and so on so forth.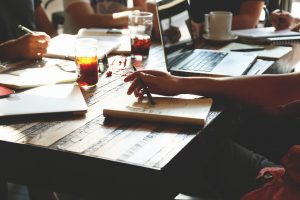 3. Create measurable KPI's; Outline your business in a very effective manner and prioritize them from the; Outline your business in a very effective manner and prioritize them from the beginning so that the strategies and tactics can be identified to achieve each one in the most reliable way possible. These tactics should be defined in the form o KPI's (key performance indicators) which will identify the key indicators that affect the growth of your business and then dedicate the most time and money to those areas. The list of business KPI's and objectives is never definitive and will need to be reviewed regularly to ensure it remains on course. It should be aligned to the dynamic digital environment that is present. KPI's are measurable because they help in evaluating the success of reaching business goals and objectives.
4. Shared office space; you must have heard of the new trend where businesses are opting to share office space. Doing so helps cut down on office rent costs. Plus some of these shared working spaces have invested in high-quality furniture, meeting and video conference rooms, fast internet, and so on. Have a look at the top co-working spaces available in London today.
5. Learn from competitors; whether it is in the leading TV Stations or Newspapers, you'll notice that they keep poaching employees and CEOs from each other. Even top tech companies like Google, Yahoo, Facebook, and YouTube all compete fiercely to attract the best talent. As a business owner, you too have to learn from what your competitors. See what they are doing right or differently. Attend seminars and conferences for events related to your business; here's where you gain all the inspiration and insight you need about growing your business.
6. Gifts; unlike discounts and bonuses, gifts are a different story all the same. Supermarkets will give you sweets or candy instead of the loose change they'd have given after shopping. Major brands launch their products by giving out free gifts in the name of samples. If your business is relatively new, consider giving out gift hampers on the day you're launching. Everyone likes freebies and there's no better to make your brand get noticed than by gifting shoppers. If you operate a restaurant, for instance, you could give every diner a free, ice cold glass of fresh fruit juice. If you just opened a new bar in town, you could offer free tots or a glass of wine to the first 50 revelers. Trust you me, everyone loves free things and if you can match that initial hype with good customer services, your customers will remain loyal.
7. Branding;
Branding is a unique way of defining your business to yourself, your team and external audiences. It could also be called a business identity. It basically embodies the core of the business and its values. Most customers are now savvy and they see through most attempts by companies to charm or spin their way to sales. A strong brand will encourage loyalty, advocacy. It can even protect your price in times when competitors rely on promotional discounts to drive sales. The brand will also give the right platform to extend your various offerings.
8. Facebook advertising;
Two million small to medium-sized enterprises advertise on Facebook; it is an inexpensive and effective way to market to virtually any audience. Facebook ads excel at advanced targeting. They allow you to target a specific audience based on location, interests, age, sex, online behavior and many others. Creating Facebook ads is a very easy task. You just need a solid image, a bit of descriptive copy, one image, and a link. Promote your app icon here as well. The Facebook Ads Manager also makes it fairly simple to run tests and multiple ad sets, allowing you to reach profitability without needing technical expertise. That said, many users have a lot of difficulties succeeding with their initial campaigns. It will take some persistence, but on the positive side, Facebook's popularity has produced numerous 3rd party tools that can help you succeed. If you approve that Facebook is the right channel for you, then you will use a tool like AdEspresso to run your campaigns and speed your journey to positive ROI. If you run a business that has a strong visual component, it might be worth trying out Instagram Ads. As a subsidiary of Facebook, Instagram Ads benefit from the same database and targeting options, while allowing you to connect with an audience that is better primed for visual sales.
9. Google My Business;
Ranking your Google My Business (GMB) listing is one of the most essential things s you can do for your business. If you run a local business targeting local clients, I would say that it is THE most powerful strategy available to you. Google My Business combines all your different Google platforms into one central place, which includes your Google+ profile, your Google reviews, access to data on Google Analytics and Google Insights, and more. If you have a unique brand then you have a large display. GMB immediately gives your business a lot of credibility and visibility, and as I said before, if you run a local business it should be your #1 priority list. Ranking your GMB listing is not a mundane task. It simply requires you to optimize your profile and then collect reviews and citations.
10. Google Adwords;
There are more than 40000 search queries on Google every second. No other advertising method has the potential to get your business before that many pairs of eyes. Google Adwords is like a godfather of online marketing channels. It has been around for a long time since it has a competitive edge and it is also expensive. If you know what you are doing then it will work very well with you. Despite being a paid channel, Adwords' goal is to deliver relevant search that is up to date to users, and as a result, it will be less expensive for you when you are utilizing proper on- page SEO. Google will assign a quality score to your ad, which is dependent on CTR( Click Through Rate), relevance and the landing page your ad sends traffic to. This quality score factors into the bid rate you will need to get an ad displayed, with higher scores lowering the bid cost. Unlike many of the channels, Adwords is remarkably a symbiotic channel that can be paired to many other strategies to maximize output. As a paid marketing channel, it allows you yo obtain results which are immediate and can scale as far as your budget allows.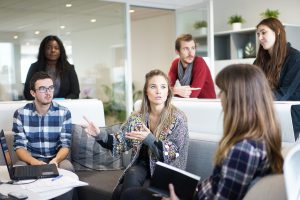 11. Content Marketing;
18% of marketers say that content marketing has the greatest commercial impact on their business of any channel in 2016. Content marketing is the process of creating and distributing reliable, valuable, consistent and relevant content to attract and retain a clearly defined audience and drive profitable customer action. Unlike paid advertising, content marketing focuses on long term results. The initial payoffs tend to be low, but the long term, sustainable growth in visitors, leads, and customers can single-handedly carry a business. Content marketing is not easy, however, and requires every element to be done right:
Quality contents
Relevant topics
Optimized for readers
Optimized for SEO
Consistent content creation and promotion
Content is not limited to blog posts. It includes podcasts, videos, online courses and a host of other mediums in which people consume information. If you are strategizing for your own business, make sure you have time and capital needed to get going with no initial ROI, and then DO YOUR HOMEWORK. Too many businesses these days are just wasting a lot of resources.
12. Organic Social Media
67% of consumers use social media for customer support, and 33% prefer using social media instead of the telephone. If people cannot find your business using social media, they will look for your competitors who are present on preferred social channels. One should have active social media accounts and invest in growing your social audiences. For some businesses, it makes sense to invest heavily in organic social media growth. For example, Instagram users that follow fashion influencers are actively looking to purchase new styles. By building an active, fashion-savvy audience, a clothing retailer can build a direct sales channel. The key is identifying where your customers are and how they like to be approached. If social media is the answer to both those questions, it is the perfect channel for your business
13. Coupon Deal Sites;
Whether you sell a product or offer a service, you can use coupon deal sites like Groupon to quickly promote your business. Coupon deal sites have a large audience, grouped by location, and then allow local, regional or even multinational businesses to offer limited-time discounts to their members. Benefits include mass exposure, targeted local advertising, increased brand awareness, and an influx of new customers. The cost comes in the form of low revenues per sales. In the case of Groupon, you are required to discount your product by at least 50% and at least half the revenue goes to Groupon. If you are running a 300% markup, you will lose money on your Groupon site.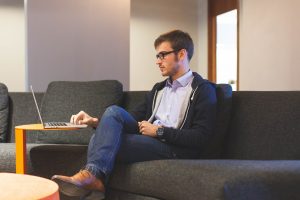 14. Online marketing; more and more businesses are learning about the importance of online marketing. Online marketing is a deliberate form of marketing that has specific targets, directed towards a specific demographic segment. All the major brands in the UK have a robust online presence; they understand that the battle for consumers is now being fought on the internet. It's important that you get a professional, online marketing agency to help your brand get an online foothold.
15. Corporate social responsibility; corporate social activities are a great way to connect with consumers on a personal level. Your business achieves a positive impact with society and brings together employees, shareholders, customers, and owners of the business. The employees in particular also get a change of environment away from their busy office desks and work stations. The recently concluded London Marathon would have been a great place to start, you could register your employees and have them compete in the shorter races; all the proceeds from this Marathon go to charity.
16. Team building; millions of UK workers are not contented with their current jobs. Not so much because of the pay, but because of the pressure and lack of family-work balance. Team building retreats are a great way of growing your business. Team building helps you retain your employees; it also helps build unit cohesion among different team players.
17. Professional customer care; it is very wise to invest in professional customer care for your business. Some investors look at this as an extra cost, but it isn't.  Business is all about perceptions and if your customers feel that you're neglecting their concerns, they could easily walk away. Check out this post on the importance of customer care for your business. All successful businesses treat their customers with respect and courtesy, thanks to the customer care systems put in place.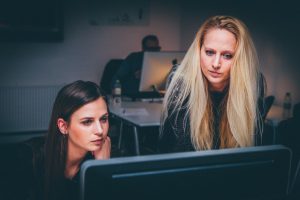 18. Compliance with the law; remember the old adage that honesty is the best policy in business? One business strategy you should employ is to ensure that your business is licensed, registered, and legit. Tax evasion will get you in hot soup when HMRC comes calling. Not ensuring your business or employees (for risky jobs) will also get you in trouble. Be sure to acquaint yourself sufficiently with all the legal aspects of operating a business in the UK.
19. Emergency services; some businesses are still in their comfort zones, operating from 9-5 and expecting to grow. Well, be that business that goes an extra mile to serve your customers. If you offer crucial services like plumbing, water leak detection, electrical repairs, waste removal, dental services; try and offer emergency services in case they're needed. You can't tell a patient with a severe toothache to come on Monday morning simply because you've closed for the weekend. A leaking LPS gas container can't wait for long. Offering round the clock services helps build loyalty among your customers.
20. Patience is a virtue; each year, hundreds of new startups are closed down because their owners weren't patient enough. There's no shortcut, no legit business will make you a millionaire overnight! Be patient and give your business time to grow and expand. The story of Hargreaves Lansdown is an inspiring story that every small business owner should read.
21. Taking calculated risks; businesses are all about taking risks. There are times you'll have to make the bold decision of moving to a larger office, hiring more employees, and so on. This is perfectly in order; as we mentioned, never sit in your comfort zone. This guide will come in handy on educating you on the benefits of taking calculated business risks.