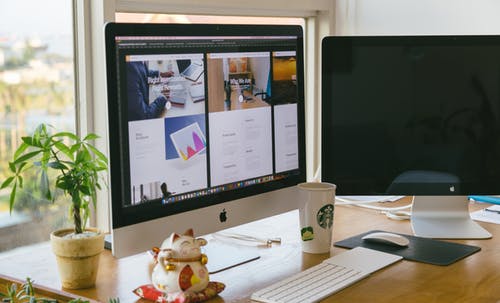 Business Tips
How to manage a business website successfully
By
|
Introduction
Although there are many open-source website creation tools such as WordPress, creating a website is just the easy part. There's a lot more that goes into maintaining its technical upkeep so that it operates smoothly and manages to attract a substantial number of visitors.
If you feel lost already, this article will give you the best tips on how to sustain your website successfully at any time, any day.
Daily Maintenance Flow
Let's start with the basics. Ideally, your website should always be able to deliver a quality experience to your users while ensuring that it remains safe to use. In order to achieve this standard, try the following recommendations:
1.    Backup Website
This is probably one of the most important pieces of advice any web designer can give you. This step is crucial because should any of your site's data be compromised, you can easily get back online with simple retrieval. It's recommended that you perform an offsite backup for your website and its database. You can utilize tools to efficiently schedule incremental backups to protect your site accordingly. Additionally, you can also afford to download your site's backup into your local desktop or upload it to a cloud file like Google Drive or Dropbox. Performing this practice routinely will safeguard you against any unprecedented/unfortunate data losses.
2.    Increasing Viewership
It's never good news when you notice your website experiencing a decline in user time; not only can it potentially reflect poorly on your brand, but it will also obstruct your business flow overall. However, if you have access to a widget like an Uptime Monitor tool, it can notify you of your website's activity. Hence, you'll be able to track any downtime immediately and rectify the issue accordingly. Most of the time, if your website is experiencing downtimes more frequently, it might be time to upgrade your hosting plan or switch to another domain.

3.    Generating a Daily Security Report
As technology becomes increasingly accessible in the 21st century, so does the presence of significant online threats and malware that could potentially do serious harm to your beloved website. To fight against such threats, consider enlisting the help of assistive services like Sucuri to keep your website malware-free. With such a plugin at your disposal, you are free to conduct a site check whenever you please. Alternatively, if you prefer a set-it-and-forget-it solution, many of these services offer premium upgrades that utilize Automated Security Checks capable of informing you of any suspicious activity straight to your email inbox.
Weekly Maintenance Flow
Now, let's expand the scope a little to discuss weekly website management steps.
1.    Regularly check for Host and Plugin Updates
While checking for updates from your domain's host and its relevant plugins are not direct faults of faulty management of your site, it doesn't excuse you from checking up on these external factors systematically from time to time. After all, they provide you with the tools and platform to even create your website. So, it makes sense to check for any updates in order to protect your site from any security breaches
2.    Browser Compatibility
You'll want to ensure that your website is accessible and active on all browser platforms — make sure that there are no layout or formatting issues for the best user experience. If your website's layout is faulty, it will definitely deter visitors and frequent users from consistently browsing it. They would find navigating a messy layout frustrating and confusing, therefore it could ultimately drive them away from your site. To avoid all this unnecessary confusion, performing a weekly check across all browsers would suffice. Don't forget to make sure it's mobile-friendly too!
Monthly/Quarterly Maintenance Flow
Next, let's move on to the heavy-duty portion of this upkeep business.
1.    Review Analytics
Your website analytics are useful data for you to analyze statistical components of your website's traffic such as the sources of traffic, the average duration of site viewership and more specifically, which are the most frequently viewed pages. Such statistics will allow you to project trajectories of your site's growth, plan relevant measures to optimize the conversion rate of visitors into loyal users or improve on tabs that drive users away.

2.    Optimize Loading Pages
No one likes waiting; so why would your users enjoy a long loading screen? Conduct monthly loading time tests for your website. If you desire growth in user traffic, be prepared to deal with subsequent repercussions of slower website performance speed due to the influx of media files or plugins being downloaded. Your website's performance rate should be able to keep up with more user activity in order to secure them as loyal visitors.
3.    Test the Forms and Remove Unwanted Add-ons
This step seems rather self-explanatory but precisely because of its simplicity, it's often overlooked and thus neglected. Form pages or unnecessary add-ons are a few of the basic cornerstones of your website's code. If your inquiry forms or plugins aren't in working order, consider your site's foundation compromised. Delete unused themes and plugins to avoid any vulnerability or security issues.
4.    Verify your Backups
I think at this point, it should be apparent how fundamental backups are in the principle of website management. However, apart from simply saving regular site backups, don't forget to check that you can still properly conduct a website restore. The last thing you'd want is to realize your backup fails when you need it the most.
5.    Database Optimization
As your content accumulates in the form of posts, drafts, spam comments and the like, scheduling a consistent database optimization plan can come in clutch for moments of backlog overflow. As consistent as once every few months is more than enough to keep your website running at its best.
Yearly Maintenance Flow
Now, let's finally move on to the last piece of check-ups — think of this as your website's annual health check-up.
1.    Updating the Relevant Copyright Information
We don't want your website to be outdated in copyright information, now do we? Ensure that the most current copyright information is reflected in your site's footer every year. If not, users might be confused about the status of your business.
2.    Plugin and Theme Reviews
The internet constantly updates itself; it's hard to keep up with the latest add-ons in trend at any given time. However, there's no need to stress yourself over updating them so frequently. Instead, ensuring that your installed and active plugins still deliver quality performance and (most importantly) is still active, is all that matters.
Doing a yearly check to replace outdated or abandoned plugins and themes is more than enough for service maintenance in this aspect.
Conclusion
Alright, you've now come to the end of this article! I hope that you've learned some useful tips and tricks that might prove invaluable to your experience in managing your website like a pro. Last but not least, be sure to choose the right website host for the best results; we'd recommend dropping by hostingfoundry.com to explore your options. Whether you're a seasoned web designer or a newbie in the field, it's always good to keep learning and just like your website, update yourself! You can check out the list of best web hosting providers in the UK at Hosting Foundry.